{{data[0].User.first_name}} {{data[0].User.last_name}} {{data[0].User.personal_bios}}
{{data[0].Profile[0].summary}}
Q & A (85)
mentor Note (0)
Followers (72)
Following (0)
Shipra Gupta Neda Hasni Arlene Pingale
RIDDHI KATHE dimpal kumari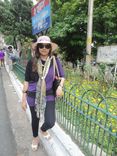 RACHANA BAGHELPMP Mike Fost
Bharti Chhonker
Niharika Singh

monika sharma
Divya Sharma komal. j
CHARU SALUJA Swati Bapat sirisha alluri Poonam Joshi Nabeela Raza Megha K Sangeeta Sharma Bharti yash nidhi rai
rahul dhanwal Leena Sareen nishtha kukreja swati andavarapu Astra Nandu s . sweta gupta

Sanchita Pradhan Swarna Latha Swapna Nagilla

Anupama Roy Ruchi Banka neha gupta Sanjana Maheshwari Pallavi Gavandi Shalini Paul Vaishali Chhablani Ramadevi Manthina Preethi ragou Swati Arora
ruhani dawar Sujana G Shivani Panjwani Monalee Borah
minu ss Manisha Arora Jyot Khurana Ridhima Chadha
Deepthi R Madhurima Chowdhury . Bhagyashri Tawar
Vrinda Prabhat
Shubha Narayanan Divya Singh Archana Roshan
MissCatherine Achivina Sheba Naim . Sunil Gupta
Anu reddy
Reeti Vyas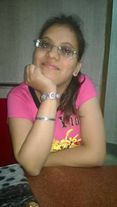 Bhumika Singh
santosh kumar Rupal Mehta Neha Mamgain Priti Prasad sri ghosh
SHANKAR PANDA

Laveena Lalwani Usha Badriah
Maahi Sharma Swapna Nagilla
People you follow will be shown here
Great! The question has been forwarded to SHEROES Career Helpline.