{{data[0].User.first_name}} {{data[0].User.last_name}} {{data[0].User.personal_bios}}
607 followers
114 following
{{data[0].Profile[0].summary}}
Q & A (102)
mentor Note (2)
Followers (607)
Following (114)

Sairee Chahal Rajeshwari Shetty insha malik Divya Singh Neha Bagal Divya neelima Atla Kiran U LochAnkur Tyagi Pabbathi Kalyani SRUTHI G Vidhya Arumugam layasarani gopalakrishnan Nitika Agnihotri Yashodhara Satpathy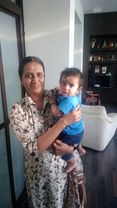 Shivaranjani Narayan RANJINI SATHEESH Sreevidhya balasubramanian
Sneha Ramrakhiyani sravani Pallavi Tomar. Annu Gupta

vinodhini sethumadhavan Clara P Rajeshwari Ram PREMA M P Pramila Chauhan pooja ukhande Pratima Gupta pranitha pulla Mamatha Chandu nupur Shekar

Poonam Kedia Pratibha Manuj

Sneha Jogur Jyoti Jaiswal

Upasana Sinha Debashree Roy suma annegowda My Name Is Amrita Das Rekha Ramdoss Nisha sri Vishnupriya Vairavan Safina ara Namrata Bedare vaishnavi thiruveedula aditi jain Rekha Gangadhar M N Gayathri Ramya Ramakrishnan Megha K Ruchita Tomke Abrange Kavita Satdev Priyanka Tamot sandhya rani Chetna Patwal

Harshita Srivastava Sinha Ramya Ganeshan

Dipti Kariwala supriya uttam priya HS Abhilasha Saggu Pratima prabhakar Sulochana Tandra Nikita Nelson Lahari Giduturi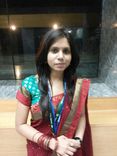 pallavi singh DEEPIKA JAIN Leisha Verma
Kavita Arora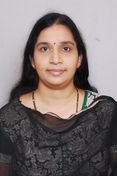 Manasa C Sonali Khate Marode Preethi Kamath Astha Amla Sindhu Alagesan Dhanya Nookala Shweta Madhavan
Jaspreet Kaur Neeha Reddy Sowmyashree BS Vasantha Srinivas Akkella Taran Gujral Megha Gogia Radhika Telikapalli Bhavya bharathi Sanghammee Oval Shilpa Bakka Rohisha Kevadiya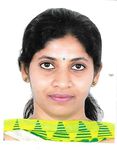 Rashmi H T Geetha Ganeshkumar

Sujitha Dinesh Kumar Amita Kharkar

poornima pujar Sireesha B

DrPriyanka Singh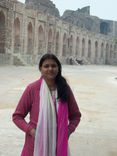 priyadarshini gupta Nutan Kulkarni Shalini Eswaran Ashwini Dange Suchita Kulkarni Shubhangi Deshmukh Pratima Sharma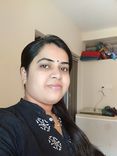 Priti Kambale Venus John

Sheetal Arora Maria John Sheetal Arora
MissCatherine Achivina Pinki Mandal Esha Singh Sheba Naim . sruthi paleti

Dhanya Ajith pooja jaswal Sonam Chauhan bakulfema chakma Sindu Sankararaman

Namita Pasbola Rashee Goyal

Shruti Mahajan Soumita Das Priyanka Sharma

Anita Postwala Sapna Mehra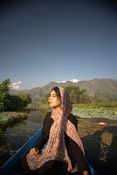 Faakirah Irfan Anshul Mehta Sadhana Bhujbal Suman BDasgupta Yashmita Singh Vimmi Arora

SHRESHTHA SINHA firdaus khanam

Keya K Arti Kawlani

Amrita Kumari Ankita Sharma Karuna Jala bhavna mishra Geeta Rawat

Nandinee Sahoo remya gopakumar Aarti Vadinkar aathiraimeena Manivannan shweta jena

Merril Diniz Laxmi Choudhary Shipra Khandelwal Anu Karkare Heena Pithadia

Deepa Banawar Prapti Dutta SUJATA SAHA

Garima Gupta Pallavi Acharya sadia hasan Viknesh Sharma Sonal Sharma Megha Luthra Mahalakshmi madhusudhanan navya c Hazzina Shakir Monalisa Paul Chaitanya Gadiko

Shiny Hoque pravati bhattacharjee

Deepti Beri Anjali Soni

Avani Parekh vandana gandhi Sajia Wahid Meenakshi Khantwal Kusum Solanki

shital pingale Parul Grover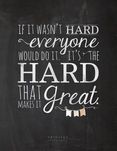 Sonam Kasera

ajaya malik

Pranjal Singh Shikha Sharma chithrala pravallika Neeru Pundir Vandana Sharma Anwesha Singh Ruby Pandey Sirisha Samudrala Qamar Meer

Sakshi Samadhiya Neelam Gupta Surbhi Tamrakar Divya Kulkarni Gurpreet Kaur saizik puii isha pathak Dheerti Malviya Nanda Chougule Ramya JeyanthKumar

kavya shree

Bhagyalakshmi Prakash Victoria Adams Syati S ???? ????? Amutha Chinniah Rajyalakshmi Boddanapalli Ankita Chaturvedi Pushpa Bharti SHWETA SOLANKI

Anjali Mehra

Indu Srinivasan
Najam unissa Beena L Sagan Wazir

yashmita singh

Neha Jadhav

Indrani Chakraborty Aditi Katyayan

Geetika Johnson Anjali Bajaj Madhuri A Femina Patel shweta nirwan shikha john Praveena s Sipta Pathak Ganga Devi

Rekha Teraiya Neha Dayal Nandhini V Ravi Varma yashvi bajaj

Ramya Premadasan Bidisha Das Charchita Srivastava Ashvini Kulkarni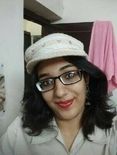 Vaishali mehta Roopanjli Singh

Shivanya Mishra Vaishali Vishwakarma Meenu Gupta Deoram Khodade Shreshtha Jailwal Swapna Ghosh Geethica Mehra sonali Choudhary Nandini Athreya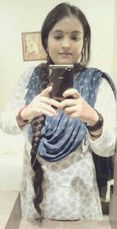 Ambika Dubey Nishtha shrivastava amruthavalli venkadakrishnan Seema Menon Nidhi Aggarwal Mousumi Roy Chaitra Giriraju SargaM suRoFlifE Sudha Rubini

Annu Dwivedi Namrata Srivastava Geetika Bansal Renuka Renu Udhaya Periyasamy Samira Makhani raju nakarakanti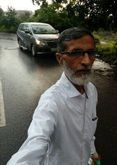 AbdulRashid khan Pavitra Mareguddi Mera Biswas Pooja Singh

sampadaa hiray Shruti Reddy

Sana Khan seema agarwal Jyothy Nair shahana mona Sahana Shankarappa Pavithra V Varshali Slathia Viji lakshmi Karthika A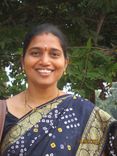 Rajini Mandula Nilanjana Choudhury shahana parveen PAVITHA YUVARAJ Divya Manu Princy Verma

Parekh Gunjan nisha kanodia

Rachna Dhiman jaicy joshva archana rangineni Panchami Boro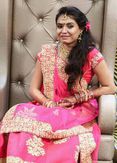 Dhara p Ommi.nageswrarao Ommi.nageswrarao

Honey Shandilya Sapna Thapa AKSHAYA CHAVAN Neha Soni Tanya Shridhar Rocking Roochi shalini yadav Sampath Rani

Aparna chaurasia chaitra sudarsan

Smietaa Bhandari pooja singh Dumpala Adilakshmi

mrinalee verma Gurmeet Kaur Javeria Khanum

rajya lakshmi Apoorva Ravi hema latha Lijy Thomas Vijisha Vasanthan Jeya Gowri Satyawada Jyothi Deepika Gupta Soorya Sukumar Bhavna Grover Stella Anthony Krutika Bijjargi Shreya Mishra Shalini Sangam Rasool Bee Rupanagudi Jincy Joseph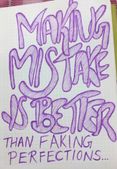 Kiruthika J Satarupa Das megha gupta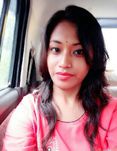 Puja Das Neelam Bohra shruthi venthan Juri Choudhury Anamika Bhatnagar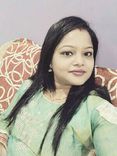 Tanuja Rao Priyanshi Sachan Priya Mangla

ChiTra KarKera Felicia Rebeiro Simantini Kubade Revathi Natraj

Megha Jb

soumya gg Hema Das

Sunakshi verma Sumitra Patro Swati Manchanda zodingliani chinzah Anita G

Aradhana Gotur kalpana eluri

Ankita Mishra

lavanya balla

Ritu Suri rasagna diddi monika Mathur Anuja Mane

Sonali Gaikwad Ruchi Sharma reetika sharma

priyanka priya RAKHI HARI savita joon Annie Shri

sonam kerketta

Rashmi - Ajisthsmomstyle Akila Murthi JAYA tripathi annu saxena Trina Das Poojtha Karunakar shivangi srivastav Akansha Jain Rashmi Sanketh sakshi oberoi Monica Minhas shivani tiwari Naved Khan . Shanthi Kiran

Keerthana Akili kamula josna Srilata Verma

Roopa S Gowda Shanthi Sri Alisha Kapoor ankita mahajan Aditya Thakur Kavya srinivas ANEESHA KURRA EVETA CHAUDHARY rashi raghav

AARTI Aarti

Aruna rajaram Pooja Kumbhare Priyanka Jatin Mahyavanshi Priya s vyshali pandian Rutika Jain Rupali Chavanke

Shivani Doifode kuruba keerthi Sujatha Vinod

Latika Saini

vishnu priya Neelam Lokhande Chavan Swati Sanwariya

Sarika Talreja Rajvi Patel Oshin Adhikary Saba Sheikh reetika kapur Priyanka Chowdhury chetana patil Gopi Acharya

Bhavna Bhatia Rohini Devendran

nirmala hk Dhara Solanki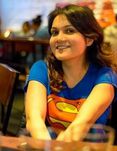 Ruhi Mahajan Garima Rozra sravani balaji Shwetha Sanat Lakshmi Parlapalli sana naazneen Bharti Kapoor sapna jay Sneha Patel Punitha Narayanan Jaya gupta Gurjit Kaur lavanya pavithra Sowmya Kannan Farheen fatima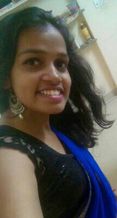 Shivedita Singh Reena Kamboj Mansi Popat Pavleen Kaur jothi babu Manisha Gowthami Jasmina Patel

Komal Owhal Priyanka Singla
Maahi Sharma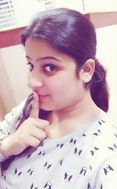 Heena Thusoo Arya Bharti

Sreekarthika J Kamath Neelam Singh Parul Mishra
Sweety Singh Leena Kumari Reema Mehta Jagruti Shah Shubhangee wabale Shaivya Singh charu billore Gurjeet Kaur

Ammu Ammu aseemazeba shaik

Garima Chaudhary Mitali Mall RANJANA SINGH CK Kalpana Babita Sharma naaviinah raju Kalai Selvi

Shweta Sisodiya Sinthia John Tanwar Dove likhita 306 BHAVANI G shruti priya Harmanpreet Kaur Medhavi Sood

Aguiyi chidiadi
Priya Raj

Aayushi Bhatnagar
arushi kapil Fatima Aliyu Priyanka Agrawal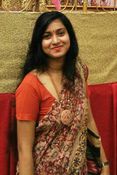 PAYEL CHOWDHURY Reeshika Rai Abhilasha Singha Shivani Patidar Kural Arasi
Upma Akriti Pragnya G H Ramya R H roopa sg Saranya Ajiendran priyanka rohra Rashmi Sharma susmitha R
Deepa Muthuvelpandian esha watts Pallavi Wadhwa Shikha Choudhary Anubha Sharma

Anamika Shukla Shahana Hasan Pramita Acharya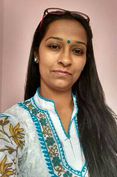 Kavita Walunj Theresa Jyothi returi sreeramya shweta kushwaha Neha Diwaker Nadia B shalini singh Priyanka JK Sanchana Varshini Sandhya A waiting fr film Akriti Gupta Suvarna Lakshmi

Ongkit Lepcha Nishi K Deepika Kandpal richa thakur Akansha Mahajan

Ananya Ray Neha PC Valanju Nivedita Pattnaik

Ashritha murali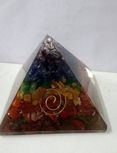 Pooja Thakrar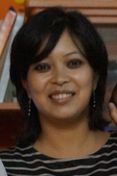 KumaRika Baruah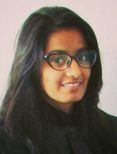 Jinal Soni

Simli Chattaraj Anu Tony Anonymous Anonymous Bhonsle Shalu Anupama Arya Vandana Grover keerti sharma Aditi Mohapatra Deepti .
Akansha Sharma

kaushlya bisht UNNATI PANDIT Kanchan Dasila Anu Rani Rejata Sanjeev Sonali Patil Hina Arora Ushmita Rajput Shaista chaudhry

khushboo jha tnu thakur

gracy ruth CS Tech!!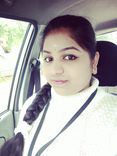 supraja sirala Mansi Khilar Megha Srivastav Alisha Abhilipsa Vidhi Duggal satyanka vayalapalli supriya jain

Jyoti Bali Afreen Bhat kiran amin

Meenakshi Mukherjee

Shabana Jafar

Pallavi Sharma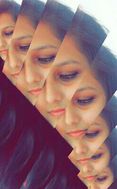 Krupa Vora Sakshi Kumrawat

SAJIA QUADRI Nabeela sana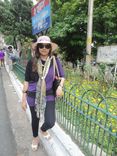 RACHANA BAGHELPMP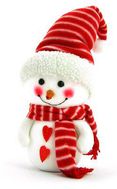 indu creations aditi ghosh

Priyanka Gupta
Shumona Pal
Bhavani Sadhu Hemapriya Dharma

Monika Patre sanjivani bongirr

kajal revar

Pooja Palwe Healer B Miral Vadhvana Swati Jha Arya Mishra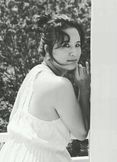 sara Mir Mamta Rajput Shraddha Karande Madhusmita Nariddla

Dimpi Sharma Shraddha Shevkari
Srimoyee De

Preeti Vyas

Gira Gupta
Vijaya Lakshmi Shabnam Akhter Dishti Kapoor Dhamija Suhasinipravallilka Gopaluni Nandhini A T

Shweeta Dev
reena chhetri
Devika Bajpai Priyanka Surkali Trishna Nair Swapna Bipin Monica Pareek

Snehal B varsha sharma

Shaista Amin iqra javaid veena ugare keerthu Radhakrishnan Shilpi Sharma pradnya gaikwad Shreedatri Basu
Tamanna Sharma

vartika srivastava
Seema BhardwajNautiyal Sheetal Pathak
Great! The question has been forwarded to SHEROES Career Helpline.