{{data[0].User.first_name}} {{data[0].User.last_name}} {{data[0].User.personal_bios}}
431 followers
5 following
{{data[0].Profile[0].summary}}
Q & A (7)
mentor Note (1)
Followers (431)
Following (5)
Raagini Kaushal

Srishti Kush Susmita Mitra Lavanya Rayadurgam

Avani Parekh
Jhelum Waghmare
Sugandha Gupta

Sairee Chahal Ruchi Gupta Pallavi C Uzmakhan Pathan
Ananyaa Singh Samina Barodawalla

sonal mistry Sheetal Arora
MissCatherine Achivina Pinki Mandal Sheba Naim . sruthi paleti

Dhanya Ajith
Aaradhaya Ranjan

Deepti Beri Sonam Chauhan bakulfema chakma Sindu Sankararaman

Namita Pasbola Rashee Goyal Sravani Reddy

Shruti Mahajan Parul Chaudhary Priyanka Sharma Sapna Mehra Sadhana Bhujbal Suman BDasgupta Yashmita Singh Vimmi Arora

SHRESHTHA SINHA firdaus khanam

Keya K Arti Kawlani

Archana Pandey

Amrita Kumari Sayali Ware Karuna Jala bhavna mishra Shruti Mehra Pallavi Mehta Aarti Vadinkar savita rana rudroj swapna Vanita Masakal Manjari Aravind

Merril Diniz Archana Rai Anu Karkare
Sriya Singhal

Garima Gupta tulika verma sadia hasan Viknesh Sharma Mahalakshmi madhusudhanan Meenakshi Gosain kawaljeet kaur

Shiny Hoque Anjali Soni Kusum Solanki Catherine Deborah Parul Grover Preeti Singh

Pranjal Singh Shikha Sharma Neeru Pundir Vandana Sharma Ruby Pandey Madhuban Sen

Sakshi Samadhiya kadambari a Neelam Gupta jinal ajmera Gurpreet Kaur Ambica Chandrashekar bhavita naik saizik puii Dheerti Malviya Ramya JeyanthKumar

Bhagyalakshmi Prakash Victoria Adams ???? ????? Amutha Chinniah Ankita Chaturvedi Pushpa Bharti
Najam unissa Beena L Sanufa Tharves Afreen Fatima
yashmita singh Aditi Katyayan

sonia nagyal Madhuri A Femina Patel shikha john suganya rane Shalini Sinha Vibha Tripathi
Taniya Chatterjee Ritu Sharma drishty doshi ila srivastava

Rekha Teraiya Neha Dayal Nandhini V Ravi Varma

Ramya Premadasan Bidisha Das Ashvini Kulkarni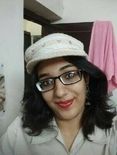 Vaishali mehta Roopanjli Singh

Shivanya Mishra Vaishali Vishwakarma Swapna Ghosh Geethica Mehra sonali Choudhary Nandini Athreya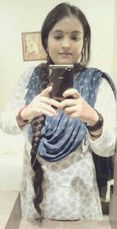 Ambika Dubey Jahnavi K Nishtha shrivastava Tejal Doshi Seema Menon

Pratibha Shree Nidhi Aggarwal Mousumi Roy Anu Priya

Ramya Sree Namrata Srivastava Geetika Bansal
Karuna Tiwari
Hansini Fernandes Samira Makhani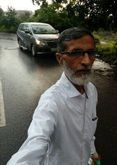 AbdulRashid khan Pavitra Mareguddi Mera Biswas Pooja Singh

sampadaa hiray

Sana Khan archein archein seema agarwal Varshali Slathia Karthika A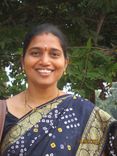 Rajini Mandula Nilanjana Choudhury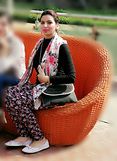 Amandeep Kaur Princy Verma

Parekh Gunjan Daksha R. M Panchami Boro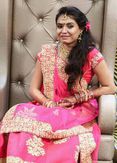 Dhara p Ommi.nageswrarao Ommi.nageswrarao

Honey Shandilya

Rachna Dhiman Tanya Shridhar shalini yadav

Aparna chaurasia chaitra sudarsan

Smietaa Bhandari
Vanessa Loyola Dumpala Adilakshmi soumi mandal Fathima Tahoora Deepika Gupta Anugraha Aurelia Khan Shabina Stella Anthony Krutika Bijjargi Shreya Mishra monica chaudhary
Naina Sharma Jincy Joseph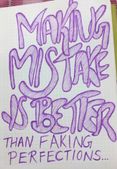 Kiruthika J megha gupta Neelam Bohra Monika Basarkar

Dr-Vaishali Batosiya shruthi venthan Juri Choudhury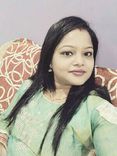 Tanuja Rao Priyanshi Sachan

ChiTra KarKera Felicia Rebeiro Archana Kanagond Nasiya Thaufic Hema Das

Sunakshi verma Sumitra Patro Swati Manchanda

Aradhana Gotur

Ritu Suri monika Mathur ambica varma Ruchi Sharma Life Smile Nutan Dharve RAKHI HARI savita joon

sonam kerketta

Rashmi - JAYA tripathi Trina Das Poojtha Karunakar shivangi srivastav Akansha Jain sakshi oberoi Monica Minhas Naved Khan . Shanthi Kiran

Keerthana Akili kamula josna Alisha Kapoor
sunitha mukesh Saba Sheikh Aditya Thakur ANEESHA KURRA EVETA CHAUDHARY
nandhini yuva Pooja Kumbhare Priyanka Jatin Mahyavanshi Gomathi Ponnusamy Rupali Chavanke Judie Dsouza Ritu Singh

Shivani Doifode

Latika Saini FOOD MONSTER Neelam Lokhande Chavan Swati Sanwariya

Kumari Pia reetika kapur Priyanka Chowdhury
Anu reddy PRAMOD KUMAR N .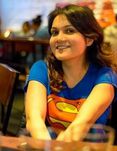 Ruhi Mahajan Garima Rozra Namita Rathore Bharti Kapoor Sneha Patel Punitha Narayanan Gurjit Kaur lavanya pavithra RACHANA SACHDEV Farheen fatima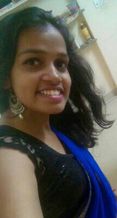 Shivedita Singh Reena Kamboj Jyotsna Singh

Bhavna Bhatia Mansi Popat Manisha Gowthami Jasmina Patel

Komal Owhal Priyanka Singla
Maahi Sharma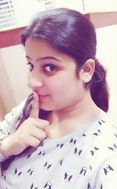 Heena Thusoo

Yashodhara Trivedi Parul Mishra Shubhangee wabale charu billore Gurjeet Kaur

Ammu Ammu

Garima Chaudhary Mitali Mall naaviinah raju Suji Benz Kalai Selvi Tanwar Dove Savitaa Gahlot kajal jain Harmanpreet Kaur

Aguiyi chidiadi Fatima Aliyu Sushanthi k Soniya Purswani Priyanka Agrawal Reeshika Rai Abhilasha Singha
Upma Akriti Pragnya G H smita namdeo Ramya R H roopa sg Saranya Ajiendran
Zanzanil Patel priyanka rohra Rashmi Sharma
Geeta Korkalle Anubha Sharma

Anamika Shukla Pramita Acharya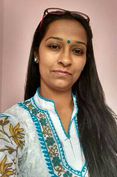 Kavita Walunj shweta kushwaha Neha Diwaker shalini singh Priyanka JK Sandhya A waiting fr film Akriti Gupta Suchita Desai Nishi K

Ananya Ray

Parampreet Kaur

Ashritha murali Rubeena P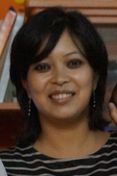 KumaRika Baruah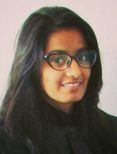 Jinal Soni

Simli Chattaraj
Prabodhini Ekawade keerti sharma Shakti Gupta
Akansha Sharma Kanchan Dasila Rejata Sanjeev Hina Arora Megha K Smilee Ahuja Ushmita Rajput

khushboo jha

gracy ruth CS Tech!! Sakina Vakanerwala Alisha Abhilipsa satyanka vayalapalli supriya jain Seema Crasta

Jyoti Bali Shraddha Nimavat
Padmavathy Srinivasan kiran amin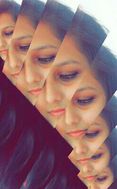 Krupa Vora

SAJIA QUADRI Sonal Tannk Nabeela sana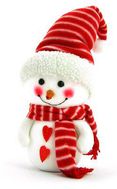 indu creations

Priyanka Gupta

Sheetal Arora Hemapriya Dharma

Monika Patre sanjivani bongirr

kajal revar

Pooja Palwe Healer B Miral Vadhvana Swati Jha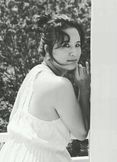 sara Mir Mamta Rajput Shraddha Karande
Srimoyee De

Preeti Vyas

Gira Gupta Nandhini A T
Vijaya Lakshmi

Shweeta Dev Priyanka Surkali Sneha Kontham Karunya Ramani Divya Spandana Trishna Nair Anamika Bhatnagar Snehal Arvind

Prerna Thorat hamsa venkatesh Shiv Kanya Sharma Rachana Tiwari Shukla

Abdul Khan Bharati Ramrakhyani Lavanya Reddy

Snehal B snehal surve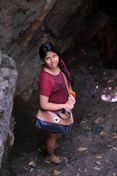 Lola Jutta Pratima Maruti
darshana saikia Soyal Kothari

Shaista Amin Richa Jain chandana priya

Archana Hadkar iqra javaid
Kiran preet
Neha Gupta Karishma Gir Nivetha Selvamani

Sameeksha S.P Charvia Edward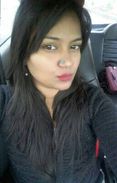 Preethi D'silva veena ugare Priyanka Jadhao
Apeksha Shinde Parisha Kaushik faiza shaaah Manjusha Pillai Neets Bhansali Madhu Sharma Pooja Agarwal Shiva Thakur Ritika Rajora JAGRUTI PATEL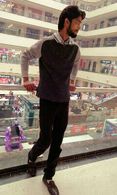 lucky chaudhary Priyanka Dolui Monisha devi padmaja seshadri Jasbirkaur Valecha Chhabra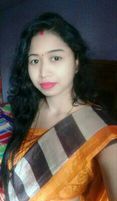 SANJUKTA REDDY Shreedatri Basu mamta sharma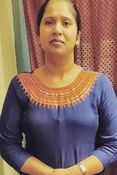 Rini Atorthy shobhana kirti Niharika Garige Manjulika Pandey
Divya Pandey Sayesha Rani nagmafirdose nagma Bhuvanesware B G harpreet kaur Madhavi Goswami
chitra devi Thakkar Vaibhavi Vidya Doddamani Payal Baghrecha
Aayesha Saharan

Pooja Nagpal

Anupriya Udai smriti sharma

vartika srivastava Nidhi Agarwal Aditi Bhardwaj

Navaneetha S
Great! The question has been forwarded to SHEROES Career Helpline.