{{data[0].User.first_name}} {{data[0].User.last_name}} {{data[0].User.personal_bios}}
{{data[0].Profile[0].summary}}
Q & A (71)
mentor Note (0)
Followers (69)
Following (0)
palak sikka Shilpa Patil muktesh kaur Bharathi Raj MALLAJOSYULA SREE RAMA VANI VIDYULLATHAA MSRV VIDYULLATHAA Lavanya Sundaram
Sunita Chakravorty
jyothi byahatti Dr Sunitha Prasad . isha malhotra Sundus Ahmad
Pratibha rani Kapavarapu
Padmalatha Shamanna Madhu Prashant
Asha Atreya Vinutha P Srividya Bharatrajan sailaja d priya dharsini s Mahi Srivastava

Shilpa Sudheer Lakshmi devi Gajarao Tavleen Rajsingh

Reena Prashanth Kajari Chadha Pooja khokher aastha pal
Shiuli Saha Mike Fost Arshi Shaikh Vandana Vaishya sailaja nimushakavi Banu Priya Kamrunnisa Khan Suma T C Megha K Sakshi Chhatwal Sandhya K.G. aditi bhide Vineela MV Savita Daivam Dorin Saikia
Anubha Kulshrestha kirti Rao
Gayathri Nagarajan priyadarshini mahapatra SHRUTI GUPTA Sudha Natesh saba mewawala Neha Mudgal Anita Nayak Vinaya Gaonkar Sandhya Mishra Shruti Shinde Supnit kaur Anurama V Lavanya D suma c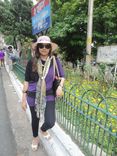 RACHANA BAGHELPMP
Arshiya Iftekhari Roopa Pinninty suma annegowda Sharwari Waingankar Rajashree K

Neeraja Ganesh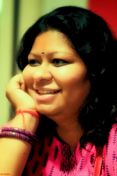 Ankita Goel Rohit .
Lekshmy Harikumar

Geetika Johnson
People you follow will be shown here
Great! The question has been forwarded to SHEROES Career Helpline.