{{data[0].User.first_name}} {{data[0].User.last_name}} {{data[0].User.personal_bios}}
{{data[0].Profile[0].summary}}
Q & A (70)
mentor Note (1)
Followers (98)
Following (0)
Firas Durri nithin krishna
Abhinav Kumar Singh prashant srivastava Mohini Chaudhary Shilpa Sandeep Minakshi Sharma
deepika tiwari
Ankita Kashyap
Ekta Rohra Jafri shweta sharma kusum singh
Richa Jain Sudha Mudigonda Noopur Chandra

Sairee Chahal
Sarita Tripathi susmita singh AASTHA SETIA
jayeeta garg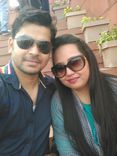 Zuwairiya Ghazala Kanika Grover meghna kumar sunitha vellore Clara P Madhulatha Madhulatha
Shilpa Sethi
Vidya Nair Mahi Srivastava
RIDDHI KATHE dimpal kumari ashima mahajan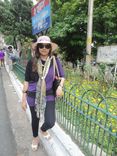 RACHANA BAGHELPMP swati lakhotia jaya sharma Shamita Jobbin Mahasweta Roy kanika jain Mike Fost

Srishti Kush Renuka Yadav disha maheshwari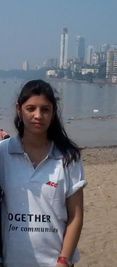 jaya sharma Vasudha Venkataraman Rashmi Pandey
Divya Sarin Prathibha P.R. Kanchan Nayal Shikha Gupta rashmi kaimal usha ketepalli Rachita Yadav annapurna battineedi Anila Nair amrita bhatia SUJATA DAS

Manali Singh aditi dhawan
Kavita Ranjit Vasudha Joshi seema harika Shikha Vaidhya suman Saxena MARY K Dhanisha Das Shruti Z
Anju B J Inderpreet kaur
Christina Khokhar Cindu Sunil Chinni Priya Preeti S Lily Mukherjee
Prarthana Seshadri sonal chauhan shabnam quraishi Akanksha Mishra Ayesha Mukthar
preeti vandana Madhuchanda Saxena

monika sharma
Niketa Panchal DIVYA VISHNU SK
Srijita MondalGhosh Moumita Choudhury dolly jha
Riddhi Ghosh Poonam Joshi

Karnika Gupta Inderpreet Kaur Dipali Dabke
AASTHA SETIA
Navodita Pande Saheli Talukdar

Poonam Kedia Rohit .

Neeraja Ganesh
People you follow will be shown here
Great! The question has been forwarded to SHEROES Career Helpline.