{{data[0].User.first_name}} {{data[0].User.last_name}} {{data[0].User.personal_bios}}
128 followers
0 following
{{data[0].Profile[0].summary}}
Q & A (134)
mentor Note (0)
Followers (128)
Following (0)
Gauri Bindu Prateek Gupta Priyanka Chaudhary Mohini Chaudhary

shilpa salwan shweta sharma Deepti Kocher
Richa Jain
kanika wadhera

Sairee Chahal Sheetal Arora
Diana Christopher prema gurung DIVYA A AASTHA SETIA Kanika Grover Richa sharma Anjali Singh Jatin Kewlani Swarna Mohan
CHAITALI GHOSHAL Priyanka Ghosh
Salil Agrawal sunitha vellore Shailaja Padala
Mahevash Shaikh

Adity Joby Mathew Avarpreet Kaur Nishu Sharma
Deepika Verma Urvashi Raj Kirti Gupta Nimisha Singh
Meghna Shah Deepshikha Singh Pragati Jindal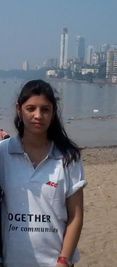 jaya sharma purnima jain Renusree Naaru Mike Fost Swetha Aabhas Arshi Shaikh

Srishti Kush Aditi Shingal
Pooja Agrawal Padmini Pippala jyothi mayee anjali medhi
mithali samson Chandra patil sumit .
shona jaya Kavita Thapa Ankita Dev Megha Jain Kalpana yadav Rashmi Tiwari Tanushree Kulkarni sonia varma
Rhucha Kulkarni
Sana Sabri Bhanu kallakuri Anila Nair upasana joshi SUJATA DAS Anjali Goyal Tokir Panchal
Anjali Goyal shilika l shabana begum Shruti Garg Chungi Store .com Ritika Garg Shifali Robinson Jhumur Rajput namrata kapur eesha deshmukh Sarvesh Kalan Cara Halliday Shivani Jain Soumya M
Puja Kapoor Chandan singh . madhuri more pushpa sarda

Pradnya Mathur Aiysha Chobdar ruma sen anu vijay Dhanisha Das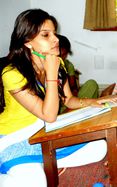 Stuti Mishra Priya Singh Inderpreet kaur Mounika Gurijala Preeti S Sahana Amrin Pallavi Betale Anjali Paul Yamini Priya Parul Khanna Neha Mathur
Prarthana Seshadri Tanushree Kulkarni vinutha venkatesh Shikha Palta

Rashmi Navalgund Nayantara bose . Anamika Garg
Madhuri Reddy farzana koya
Vidhi Malla Palugula Anusha

monika sharma
Amrita Chatterjee Deepti Nirwal Vinaya Gaonkar dolly jha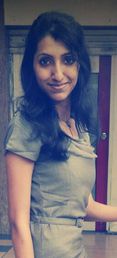 Jiya Shah
megha bhargava Dhruvi Desai sridevi gangavarapu Pahul Mahajan Poonam Joshi

Sonam Kejriwal Gupta Supriya Kalbhor Rohit . Sapna Sehgal Venus John
People you follow will be shown here
Great! The question has been forwarded to SHEROES Career Helpline.