{{data[0].User.first_name}} {{data[0].User.last_name}} {{data[0].User.personal_bios}}
101 followers
0 following
{{data[0].Profile[0].summary}}
Q & A (91)
mentor Note (0)
Followers (101)
Following (0)

Srishti Kush
RIDDHI KATHE Suchita Marathe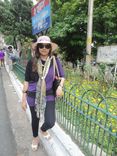 RACHANA BAGHELPMP
Shivani Bakshi Mike Fost Arshi Shaikh deepshikha pundhir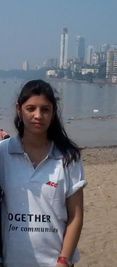 jaya sharma
Jyothy Heda
Garima Sharma

Nisha Khubchandani Pradeepa S
Navanita Dash sristhi sahu Kiranpal Gujral riddhima sharraf Deepa Sinha asha sharma
Gunjan Gupta Soniya Biyani saroni das Khushi Arora

Namrata Sachdev Mrudhulatha Chekka Harmik Sood Shachi Kapoor vineeta singh shilpa vijay
Anjali Goyal Annie Ambily Savita kathavate Laher Khurana Gayathri Ramamoorthy Rakhi Siwach
Kavita Ranjit Richa Agarwal Nidhi Saxena
Pavleen Kaur
Richa D'Souza Radhika J
Swati Tiwari Srilaxmi Patnala Renu Pohani Chandan singh . Kirti Sabharwal Rahul . sonali Mukherjee Tanu Jaiswal anamika . PRiyanka jAin DrAbhilipsa Nanda Meenakshi Mandal tanu kesarwani SMITA Chamakura vinutha satheesh Kamini Singh Sajitha Raghu

Soma Dutt Bardhan deepika pandey leelakrishna a Rituja Srivastava Elizabeth Thankachan archa agarwal Ramya Nurani vaishali zadokar Anjuli Sirohi Monica Bose Raghavan Shelly Saxena Aswani Mohan Deeksha Kapoor Pooja Srivastava Parul Sharma
Prarthana Seshadri Sunita Khandelwal Vandana Ashok Anjula Mishra jain sneha pravin Swati Srivastava Anindita Moitra Neha Sarda Mundhra Varsha Sharma Priyanka Gupta Neha Hamilton Kaveri Priyanka Can I Know How U Help To Get Job? Gurpreet Kaur
swati bhandari

monika sharma parul agarwal Kamini Sharma Deepa Chadha jyoti sharma Sarika Nair Saima Baba Kiran Mayee Shruti Shinde
Anumeha Khandelwal

Poonam Kedia Rohit . nishtha kukreja
People you follow will be shown here
Great! The question has been forwarded to SHEROES Career Helpline.