{{data[0].User.first_name}} {{data[0].User.last_name}} {{data[0].User.personal_bios}}
{{data[0].Profile[0].summary}}
Q & A (72)
mentor Note (1)
Followers (67)
Following (0) Deepika Vijayakumar bhawna chawla
Deepa Nair

smriti middha Vinaya Gaonkar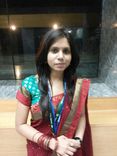 pallavi singh Prajwal Poonacha Minal Choudhary
Shruti Kukreti Pooja Singh Debarati Chakraborty Sai Janani Monika Arora Saba naim Priyanka Kumar . Savita Bahl Kadambini Shree Divya Munjal pallavi karker
Priyanka Chandra Sahana Nazrin
surbhita gupta Sumeet Kaur manisha udeshi asha a Ashni Tyagi Bhavya Agrawal
Anumeha Khandelwal vandana mahar Priyanka Kulkarni Shilpa Pujar SIloni jAin Sindhu Nayak vartika pandey bindiya pandit Jyotshna Kinthala
priya dey Dipita Das Akanksha Shrivastava Priyanka Chander ashamoni bora pushpa soneji Pahul Mahajan Sangeetha Jay Anubha Jaiswal Fatima Hasan
Garima Chauhan Kalyani Nagre
Kalpana Varshney Umaima Saeed
Tanvi Korgaonkar Sreedevi Themadath
neha pandole Radhika D
Vaishnavi Haldar Anisha Susan Baby priyanka soni

Neeraja Ganesh Tazeen Hussain Yamini Thorbole ATHIRA Sylesh Garima Khurana DIVYA PARAMESHWARAN

Poonam Kedia Rohini S.Murthy Murthy Priyanka Mathur
Shivalee Sharma
People you follow will be shown here
Great! The question has been forwarded to SHEROES Career Helpline.