{{data[0].User.first_name}} {{data[0].User.last_name}} {{data[0].User.personal_bios}}
275 followers
0 following
{{data[0].Profile[0].summary}}
Q & A (317)
mentor Note (0)
Followers (275)
Following (0) Viji Athreye Anjali Singh Deepa Mehra meghna kumar
Diana Christopher Gurmeet Kaur sonali Deshpande Mable D'Souza

Kusuma Harikar Shilpa Darshan Bhagwat
Ruchi Phool Arpita Sharma swagata kumar Chethana J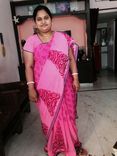 Sreepallavi Anumula vasanta obulam Shanthi Konijeti SantoshiRoopa Adusumili Piyali Sinha Purvi Bhagat uma Clara P Venus John medha awasthi
Ananthi Jegan bindu donepudi Avarpreet Kaur swathi reddy Sharadha Vaidyanathan seema Bhat Pushpa Anoop neetu kothari kiran kumari Archana K Seema Gopinath Trupti K Jeevana Prada Kovela Rumeet Chandok Shrivastava neeha firdose Amandeep Kaur Maan
umadevi gowd Rama Lakshmi Jogadhenu Pukhraj Neogi Suganyalakshmi Manivannan
SAVITA GANESH

Meera MV NANDINI S
jisha nair NEELAJA K M Revathy.R vijayapriya janagiram smita singh
Irene Jena Karthik

Charu Chaturvedi Rekha naveen Anuradha Venkataraman

Shraddha Muthaa
Rohinee Ram Shashidhar shree lakshmi Jyoti sethi Anushree Misra Pragati Jindal
Aiswarya Sundararajan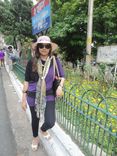 RACHANA BAGHELPMP AKANKSHA UPASANI
clarice susan

Sandhya H
Swati Chopra Meenu Andotra

Antje Pfahl Jyotika Vashista Sujatha Chakravarty Kruti Mehta Nirmala Devi SHILPY AGARWAL sonali roy Neeta Kumar Mahasweta Roy

Madhu Srivastava

Gunjan Varma lakshmi sudhir manjari miglani Ummehani Abdul Ashwini Chevendra POORNIMA M Renusree Naaru parul dubey Mike Fost Ity Bhatnagar Arathi M R Arshi Shaikh
shilpa mudagal AAKANKSHA TIWARI Renuka Yadav Pushpa l.n Shwetha S Padmini Pippala sonali shubham Paridhi Verma Akshatha Anand Gurjeet Kaur
SERAJ AHMAD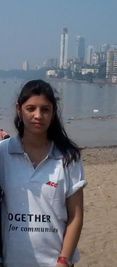 jaya sharma susheela gobbarakallu

chahat awasthi pooja singh PABITA PRABHU Preeti B Radhika Karnic priyanka veeturi Swatilekha Garg BINA SHETTY Shilpa Rathi Jayashree Raut reena giri Lekshmi
Mugdha Tripathi
Kalawati Kabra
Lisa Marie Boye Meghna G Kanimozhi Karthikeyan Haimonti Roy debnath
piya motwani
Asha Nanavati Jinesh Parekh .
Geeta Sangha Shital Shete Priyanka Bisht

Namrata Sachdev Susmita Bhattacharjee Anila Nair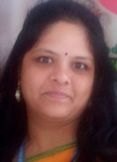 CECILIA REENA Vimala Bhandary aanchal shah Maya Manoj Debadrita Das
Deepika Panicker Zohaaib Khan . Archana Singh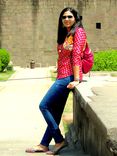 Anjali Varma SUJATA DAS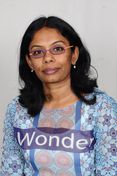 Vidhya Anupkumar Pearl Dsouza hemlata jalan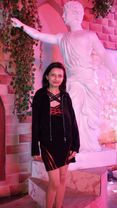 Monica Pahwa bharratee k Geetha Kumari shalini singh Radhika Ramakrishnan Monalisa Nath SSSS SSSSS Shilpa Sapra Yogalakshmi manivannan Anubhuti Gupta divya m
Vaishnavi Donepudi SWATHI AYODHYA aditi dhawan
Kavita Ranjit SUSHMA VERMA Shifali Robinson
Charu verma Satpreet Kaur Suranjana GD KARISHMA SHROFF shweta kohli Monika Rai
RUPALI SRIVASTAVA Shruti Chandna
kanchan sharma
Swati Tiwari Durga Sircar Deepti Malhotra Sharad Gopinath Tanvi Joshi
Manisha Goyal Kavita Naidu
Prasanna Lakkars Vibha Mahajan Sindhura K
Vinita More Surekha Gudikote AR Lakshmita AR Lakshmita Sanmita Srivastava divya vishal Kavita Patil Priyanka Sharma Rohini Chopra Raina Jain Neetha Chacko
Chhaya joshi bhawana tewari SMITA Chamakura

suparna r

Soma Dutt Bardhan Praveena Parthiban
Priyadarshini Rajawat Shubhra Singh Namrata Parulekar Deepika Singh Bhavya Yegi Vidhi Singh chauhan fuck you` motherfucker rashmi kapahi Madhuri Vijay
Sonali Gupta Anagha Joshi akshitha mariswamappa Neetu Kumari Stuti Saran Nupur Gupta Lipika Sharma Deepti Bhatia Sree Valli Ankita Khokhar Deswal shikha saxena Sakshi Sachdeva Priyanka Gupta Rachel Sarika Vijaya Lakshmi Prachi Srivastav kiran deepchand Payal Oberoi Apoorva Srivastava Lipi Mishra Isha Avasthi chaya A M deepa gupta
Apoorva Phatak
manu agarwal
preeti vandana hema seth Vindu Kuahu Pavitraa Singh Priya Rawat Pratibha Kashyap Kanthisri Tanuku SRIVIDHYA NARAYAN Irene Diniz Gurpreet Kaur Swati Sharma

monika sharma Krish n daya patki Pia Bhatia Sharada C Leena Chawla Saugandh Priya rijutha ramesh
amrita basu Rajeshwari K
Neha Bhatia
Neha Parveen subia kapoor DIVYA VISHNU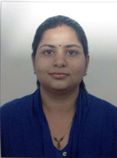 Ruchi vashistha Mugdha Rajadhyaksha Shivangi Mittal

shalini chowdi Vasudha Venkataraman eshita singh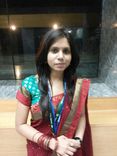 pallavi singh
Doorvaa Mishra
Jhelum Waghmare

Geeta Gupta Poonam Joshi Kriti Kriti Kalaichelvi P

Poonam Kedia Tabassum Sayyed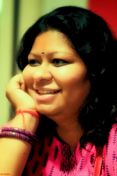 Ankita Goel Ashwini Hatekar Deshpande Sajna N Monica Rustagi
People you follow will be shown here
Great! The question has been forwarded to SHEROES Career Helpline.