{{data[0].User.first_name}} {{data[0].User.last_name}} {{data[0].User.personal_bios}}
310 followers
7 following
{{data[0].Profile[0].summary}}
Q & A (1)
mentor Note (0)
Followers (310)
Following (7)
Unanswered Questions
soma asked
---
I am a communication professional with over 30 years experience in advtg.public relation and wriiting.I am serching for a flexi time or work from home or cosultancy job. Please help.
28 Feb 2017, 06:29pm
Read more soma chakravertty harpreet kaur

Pooja Nagpal

HIMANI SAINI
Anupriya Udai Prita Agarwal
Dimple sharma

Jassi Kaur

Neeraja Ganesh
purva joshi

vartika srivastava

Sridevi Datta
Vani Mahamkali Vishakha Purohit Sheetal Pathak

Gracy Mahajan

Shraddha Chaudhary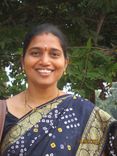 Rajini Mandula Nidhi Agarwal Aditi Bhardwaj Akancha Singh unmi ray pk d Somya Trivedi Reena Singh

Aasan Shopping
Dipti Pimputkar Suma Nandakumar
Ishita Joshi Afreen Afreen Sukanya Basu Mallik Deepa Kamble sushmitha Naroor
Shabana Shivangi Dass Aditi Rajput Priyanka Agrawal

Merril Diniz Pooja Rathore Harsha Vardhana Seema Panwar
Rosaceae rosa Nimitha Thuruthiparambil Ravi Varkha Chachwani
Komal Tandale
Shally Monga

sakshi Sharma
Raj Harsh
Lakshmi Kenika
Khan shehzadi
Ruchi Purohit
Aditi Choudhary
Pragati Dwivedi Neha Raghu
A Roy Kshiti Agnihotri
Sania Shaikh Sakshi Kanere Isha Shah Yashswini Awasthi Smrithi krithika Priya Dharshini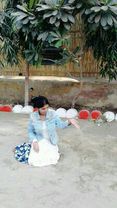 Neetu Singh swetha sweety
Subhasini Sinha Jyoti Bharati Payal Agarwal Shaborni Roy Choudhury neha singh

coolcatkhan
Pragati Chaudhary
Ruchi Sharma nitika khare
Archita Chaudhary Pooja Rana
Chandini Kola
Remya ER Megha Bhatter ArIaNa AnDeRsOn
Faiza Anam.
Rukmini Pranatharthiharan Smriti Singh Komal More

rhythm
Akansha Singh
Ishika Kapadia
Samaira khan
Shruti Gad
Yesha Shah Shilpa Kothari Tanjima S. Ahmed Karthika A

Sunaìnä Jakhu
Sakshi Kuntal
Being Writer Mallesh Malli Urvi Vaghadia Bitti Anjali Shradha Wahal
Rajlakshmi Pillai Janaki Balasubramanian

Roshni Raju Sanjana Mitharwal Radhika Kulkarni
Priyanka Sharma Shristi Thapa Anshika Aggarwal

shweta burge Iqra Asad Krishna Trivedi Akshita Gohil Shivanshi Maheshwari Subha kavinitha Riya Khan Roushelle Lobo
Mahima Dutta Manju Lather Cruzina D'souza R
Swati verma Surbhi Jain Shipra Raman

anushka Prarthi Shah Seema Hooda
Mansi Mandhan harsha varthini
Zarina Ansari
Thava selvi
Sakshi Vashishtha

Meenal Singh smriti basson
Himani Sharma
Vithika Karan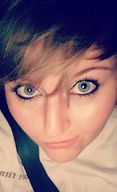 Heather Haggerty Srujana Yeruva Smita Murthy
Anjali Sharma Arti Senger
Sushri SP
Lola Jutta
seeratulnisa.

M.V.Manasa Nisha Ahmed
Vishwa Patel
H Lai Amit Kawale Raisa Hajar
Parul Garg
Shivi Garg Ritu Jain Dhivya Pudi Akshatha K Nisha gadani SILENT POETRY Neena Namrata Bali Ananya Dutta Shruti Reddy
Sylie
Çut?e Shrûtí komal khurana Abha Bhasin gayatri vaswani pragati thakur Divyanshi Upadhyay
Avi Assumi Almas Khan shahanaas rafik
Anju arya Kiran Kambli MEGHA DHUMAL
Dimple Sevkani Dishika Deepak Chhavi Sharma AMI BHATT Achanta Sirisha Flying bird Richa Singh
Ananya
poonam borad
Noorain Fathima
simranjeet kaur Crystal Hughes Anjali Starr madhu
Richa Tiwari
Shan Jain Richika Jain Komal Mamidenna Sheela BUNTY BUNTY kritika jain Simran Sharma
Henna Samad sanyukta pandey Shobana B KANCHAN JAGVANSHI
Jyôtî Thåkür
Nivethitha Nive kehkasha chauhan
Anwesha Tripathy Khushboo Manwani
Harshiyya
Shruti Singh
S B
Chaitali Karkera

Sudiksha Sharma Tejaswini Paladugu
Vidhya Gopal Mouni Reddy Poonam Karnik

Shweta Singh
monisha negi iqra javaid CK Kalpana

Shivani Hans
Raksha Singh Shivani Garg Saloni Singhai Sweta Haldar Akanksha Chhajed Tinki Agrawal Aastha Agarwal . Navi Chawla Sakshi Gupta Shazia Mahmood Sudha Mohan Aditi Sharma Anchal
Susmita Barman
Alika Ghosh Abarna Jeyapal Resham Kapoor Nivetha Eswaran
manju Sharma Khan Sumaiya
Nina Borah
Akanksha Jaiswal Nandani Jain
saroj
Amrutha Vinod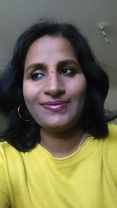 SARITA PARASIYA Priyanka Deb PlanetB Delna

Niranjana G Hemapriya Vdh
Aryahi Mishra

Jasmine Kaur
Prerna Sharma maddy payal Kratika Sharma Bindiya Dixit Jayanti shaw
Seema Batra Meena Pandyar Gauth Totad Ishikajannatishika Masih
Neha Chauhaan
Foram Kansagra
nupur shukla Ar. Aniqa K Kanchan Kri. Pushplata Lakshmi Singhal
Sujata Pandey kavana kb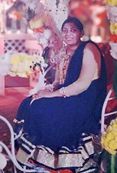 Sapna Tiwari Shreeya Upadhyay Anamika Radha Anshul Gaur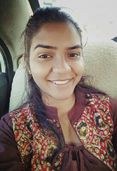 Priyanka Tripathy Aishwarya Rath
Vinny IRizu Irshad Poornima Tripathi Priya Meshram Kavita Khokhar
Shaila Naz Priti Saha Dimple Desai
Yashmita Singh Binal Ghediya
Deepika Mehrotra

Akshita Sethi
Vishakha Thapa Pragati Agarwal Mehak Mlaik Rehma Farooq Helly Hirpara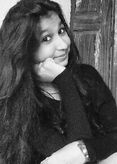 Aashi Saraf
Vaibhavi Abhir mehak jain
Saumya Malviya Ritika Mishra Naghma Fatima Bharti Shukla Sonali Shah
Jinal shah Tanvi Agarwal Pooja Singh Kanika Prakash
Divya Patidar sukhvinder kaur Lubhavi Gupta Roshni Bhavsar Rashmi Chaturvedi

Shine
Subhra Subhadarshini Vineetha N
Great! The question has been forwarded to SHEROES Career Helpline.