{{data[0].User.first_name}} {{data[0].User.last_name}} {{data[0].User.personal_bios}}
499 followers
0 following
{{data[0].Profile[0].summary}}
Q & A (3)
mentor Note (0)
Followers (499)
Following (0)
divya asked
---
Hi. I am Divya Anand. You had replied to my post. Can u please tell me how to start my own community on sheroes?
26 Aug 2017, 04:38pm
Hi Divya - you can email me at Avani@sheroes.in - let's talk about the type of community you want to create :)
28 Aug 2017, 03:38pm
View Less
Hi Divya - you can email me at Avani@sheroes.in - let's talk about the type of community you wa


Read more
Shrinkhla asked
---
How to establish one's own non-profit?
11 Aug 2017, 09:28pm
Hi Shrinkhla - there are several ways - are you looking to establish a society or trust in India? I would say the first steps are to consult a CA and a lawyer for the paper filings - there will be some legal and financial formalities you have to complete, including having a board of directors. Do you have an idea for your non profit? What do you want to do? \n\n
24 Aug 2017, 03:06pm
View Less
Hi Shrinkhla - there are several ways - are you looking to establish a society or trust in India? I


Read more
Divya Gupta asked
---
Dear Avani, loved the passion story of Sanjana on sheroes. I am 33, have worked in several industries across the spectrum but found out only a few years ago that Interior designing/decoration is my true calling. Have asked for help/guidance from the Interior industry gurus but nobody bothers to respond. I am low on finances, so want to pursue an interior designing course through distant learning program or online just to get a head start in this industry while simultaneously working through a part time job/home based job to earn a steady income. Please advise!
11 Aug 2017, 07:44pm
Divya, \n\nSorry for the delay, tried to answer you before but it didn't post. You actually sound like you have a great plan - to transition into the interior design slowly while you are still working. May I also suggest an apprenticeship or real life study of interior designers that you know and love - maybe you can volunteer/help them with staging, etc. Consider it a proternship. Are you looking for any other guidance?
24 Aug 2017, 02:00pm
View Less
Divya, \n\nSorry for the delay, tried to answer you before but it didn't post. You actually sou


Read more

Divya Gupta Jain
Shrinkhla Sahai Sruthi Naidu

Shruti Mahajan
Anu reddy

Shiny Hoque

Krithika K

Merril Diniz

Sairee Chahal

Aadya Dua

Corinne Rodrigues Nanda Chougule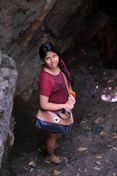 Lola Jutta Garima Gupta Nancy Samson Aisha Mateen

Alpana Agate Jahnavi K

Shabe Rozia Prerana Hoizal Aarti Manikandan Neha Mamgain Vasudha Venkataraman

ipsita ray navya c

Anitha Reddy Pallavi Vaid Ruchi Sharma Parag Jain

Sheetal Arora RASHMI RAWAT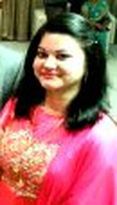 Shakti Mishra

Deepti Beri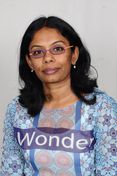 Vidhya Anupkumar divya anand

Chitra Das Nidhi Sinha

Sajiya Shaikh

Bavya Raajkamal parita pari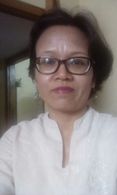 Anchuli Basumatari

Sairee Chahal neha bhalerao Anamika jagdish

Lahar Arora neelofar zaman

chitra singh Priyanka Choubey Arora Priti Bapat

Monica Arneja

yashmita singh richa pandey Saloni Shah Punam Bhingardive Urvisha Pandya
Shalu Dhingra

Athi raj disha khandhediya Sharada Surgihalli NagaJyothi Uppalanchi anushkaa dang Leena Sidenur Smriti Goenka Tandra Mandal

Bhavna Bhatia

Lovina tanyakhemlani Rajeswari Dhar Priya Shukla Dhara Raval Jyothi Kalavar Mansaran Kaur Nandhini Verma bakulfema chakma
Shipra Chaturvedi urmila karangutkar

Rohini Chauhan Nidhi Rastogi
Vartica Lal Raba Raza

Anita Postwala
Shiprika Acharya Kalpana Subramani Ekta Kakkar Yeruva balaswathi Tina Puri

Prithi Sonawane suchi jain Kanchan Gupta Sheetal Arora
MissCatherine Achivina Sheba Naim . sruthi paleti

Dhanya Ajith
Aaradhaya Ranjan Sonam Chauhan Sindu Sankararaman

Namita Pasbola Rashee Goyal
Archana Waghe sadia hasan Seema Bhaskar Priyanka Sharma Sapna Mehra Anshul Mehta Sadhana Bhujbal Suman BDasgupta Yashmita Singh Vimmi Arora

SHRESHTHA SINHA firdaus khanam

Keya K Arti Kawlani

Amrita Kumari Ankita Sharma Karuna Jala bhavna mishra

Nandinee Sahoo

surjeet kaur Aarti Vadinkar
DietitianSrishti Arora Ajay Anusha sonali kumawat shweta jena Anu Karkare Heena Pithadia
Dr Bhavi Mody
Piyusha Vir SUJATA SAHA
lakshmi Nedumpillil

Garima Gupta Viknesh Sharma shailly swarup Megha Luthra
Angel Khan Mahalakshmi madhusudhanan
Kiran Singh Shubham Kumari

Avani Parekh Mehjabeen Ansari Seena Ty

Neha Bhasin Sajia Wahid Ashwini Deotalu
radhika biyani Kusum Solanki zainab Sadiya Swapna Bhoyar SWETA SINGH Attika Goyal

ajaya malik

Pranjal Singh Shikha Sharma
Rashmi Jha chithrala pravallika Meenakshi Khantwal Neeru Pundir Swetha G Mina Pampaniya Vandana Sharma mansi punj Anwesha Singh Ruby Pandey Rumita Verma sulakshana bhat LATHA Iyer

Nidhi Tripathi sahithi kondaveeti

Sakshi Samadhiya Neelam Gupta

Sadika Khan Divya Kulkarni Mahek Gupta

Pooja Ojha Gurpreet Kaur Ruchi Rajput Sandya Saha isha pathak Dheerti Malviya

Shrasti Mourya Ramya JeyanthKumar Deepa Balodi Archana Verma deepa .m

kavya shree sandhya nalawade

Bhagyalakshmi Prakash Victoria Adams Amutha Chinniah Manvi Malhotra ???? ?????
Niecy K. Monika Sharma Mani M Pushpa Bharti

Nisha Nitin SHWETA SOLANKI Najam unissa Simran Sidhu shilpa darshan Beena L
Jenny Iype Aditi Katyayan
Esther Theresa Madhuri A Femina Patel
Lubna Maelzer deepali bansal shikha john

Anushri Khandelwal suganya rane Renuka Iyer shwetha naik Vibha Tripathi

Rekha Teraiya Neha Dayal mumtaz Khan Nandhini V Ravi Varma Dimple Kamal Sanjana Painuly

Ramya Premadasan Kavya Rajput Bidisha Das Ashvini Kulkarni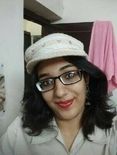 Vaishali mehta Vaishali Vishwakarma Geethica Mehra sonali Choudhary Raina Trivedi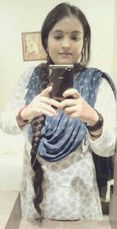 Ambika Dubey

Indu Srinivasan Rimple Gohil Seema Menon sarada b

Pratibha Shree Shikha Singh Nidhi Aggarwal Mousumi Roy Anu Priya

Neha Kumari nikita baheti Geetika Bansal kusuma bommi

Sanjana Srivastava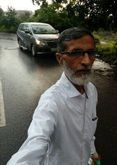 AbdulRashid khan Mera Biswas Pooja Singh

sampadaa hiray

Aparna chaurasia Pinkey Pinkey

Sana Khan SargaM suRoFlifE Swapna Pramod seema agarwal Jyothy Nair

Poonam Gajanan Sonavane Sahana Shankarappa Varshali Slathia Viji lakshmi Karthika A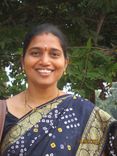 Rajini Mandula Archana Roshan Nilanjana Choudhury Princy Verma

Parekh Gunjan Aishwarya D Panchami Boro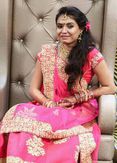 Dhara p Ommi.nageswrarao Ommi.nageswrarao
Upasana Makati Anamika bhatnagar

Honey Shandilya Sapna Thapa

Rachna Dhiman
shahnaj begam Nivedita Kushwaha mangalambigai jaganathan shalini yadav Sampath Rani

Sravani Govindaraju Anusha Harish

Smietaa Bhandari Sarita Sharma irfana tabassum dipti aggarwal

Suma Namboodiri
mounika yennavaram Dumpala Adilakshmi

mrinalee verma Javeria Khanum Beena Ravi

rajya lakshmi Apoorva Ravi SU Ma GvSs Gvrss Satyadeep Karnati SANCHITA PRADHAN Fathima Tahoora Deepika Gupta
Apurva Shyam Soorya Sukumar Savdeep Ghuman Bhavna Grover Stella Anthony Sanjana Sah Krutika Bijjargi Priyanka Jagtap-Bhosale bulbul priyadarshini sahoo
het parghi Jincy Joseph Satarupa Das megha gupta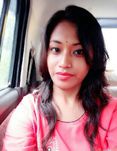 Puja Das Neelam Bohra RENU PRADHAN Jyothi . Juri Choudhury Anamika Bhatnagar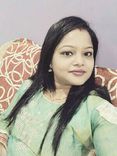 Tanuja Rao
roja ramani

ChiTra KarKera Felicia Rebeiro Badmapriya Datchanamourthy Kressha Banwani
Deeksha Deep ekjot kaur Aparna Sinha Swati S Hema Das

Sunakshi verma Sumitra Patro Swati Manchanda babita chib

Aradhana Gotur

Ritu Suri monika Mathur ambica varma Krishnaveni Karanam Balvinder Kaur . Swetha Jain reetika sharma RAKHI HARI Pushpa Verma savita joon

Rashmi - Ajisthsmomstyle JAYA tripathi Priyanshi Sachan Trina Das Poojtha Karunakar shivangi srivastav Akansha Jain sakshi oberoi Monica Minhas Naved Khan . Shanthi Kiran

Keerthana Akili kamula josna Srilata Verma

Roopa S Gowda Alisha Kapoor Bhavani Shree Aditya Thakur Nilisha Wandile ANEESHA KURRA EVETA CHAUDHARY

AARTI Aarti

Aruna rajaram Priyanka Jatin Mahyavanshi
khushboo joshi vyshali pandian Rupali Chavanke
Pranavi Darsi Anku Bangad

Hemalatha Mani

Latika Saini Shilpa Borkar Neelam Lokhande Chavan Swati Sanwariya Upasana Mehta Saba Sheikh

Ashwini Dayal Ash reetika kapur Iru Naeem Priyanka Chowdhury Sangeetha Baskar Rohini Devendran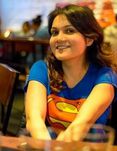 Ruhi Mahajan Garima Rozra

Anupriya Udai Arlyen Massey

Swetha Krishna Padamati Hema K giya maya Sneha Patel Punitha Narayanan lavanya pavithra Ansari Nishat Farheen fatima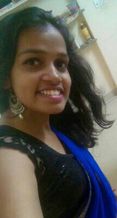 Shivedita Singh Sameera Ali Reena Kamboj Mansi Popat Godhulika N Jasmina Patel

Komal Owhal Priyanka Singla
Maahi Sharma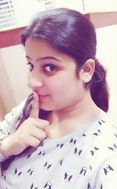 Heena Thusoo Smitha Smithagowda Neelam Singh Parul Mishra Shaivya Singh
Reshmi Tr charu billore Gurjeet Kaur

Ammu Ammu

Garima Chaudhary Mitali Mall naaviinah raju Shraboni Guha shreya grover Kalai Selvi Tanwar Dove My name is Niharika Meena BHAVANI G Harmanpreet Kaur Medhavi Sood
Ayesha Farooq

Aguiyi chidiadi Abhilasha Singha Neha Taneja
Upma Akriti Pragnya G H smita namdeo
raina lopes Ramya R H roopa sg Saranya Ajiendran priyanka rohra Rashmi Sharma
Deepa Muthuvelpandian Anubha Sharma

Anamika Shukla Pramita Acharya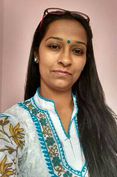 Kavita Walunj returi sreeramya shweta kushwaha Neha Diwaker shalini singh Priyanka JK Sanchana Varshini Akriti Gupta Akansha Mahajan

vanishree kamatagi Pinky

Ananya Ray Anupriya Gupta

Parampreet Kaur Jyoti Shekhar Sangeeta Fernandes

Ashritha murali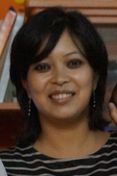 KumaRika Baruah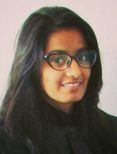 Jinal Soni

Simli Chattaraj Anu Tony
Pooja Chowrasia Anupama Arya keerti sharma NALIN GUPTA poovizhi priya poovizhi priya Kanchan Dasila Harini Lekshmi Santhanam Rejata Sanjeev Hina Arora Megha K Ushmita Rajput Shaista chaudhry

khushboo jha

gracy ruth Preetysia Lohat DrNishi Gupta Mansi Khilar Alisha Abhilipsa Vidhi Duggal satyanka vayalapalli supriya jain

Jyoti Bali kiran amin

Shabana Jafar Ifra Hassan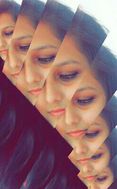 Krupa Vora

SAJIA QUADRI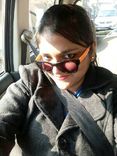 Satarupa Kaur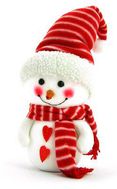 indu creations

Priyanka Gupta sivakami sivaraj

Monika Patre sanjivani bongirr
People you follow will be shown here
Great! The question has been forwarded to SHEROES Career Helpline.