{{data[0].User.first_name}} {{data[0].User.last_name}} {{data[0].User.personal_bios}}
116 followers
0 following
{{data[0].Profile[0].summary}}
Q & A (88)
mentor Note (0)
Followers (116)
Following (0)
Raagini Kaushal

Sairee Chahal Nahid Dhanebag Purvi Sanjay Goradia Ruman tanwar Poonam Chaudhary

Neeraja Ganesh Udita Thukral Anjna Dhuper Priya Kumari Nutan Gulati Taruna Arora Neha Adhlakha
Niti Pradhan Pradeepa N Lamiya Rasheed
Diya Misra Shruti Rimal Prashanti Chowdary

Asha Gajjar Anita Trakroo Stuti Jain Deepa Thakre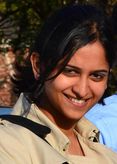 Smita Kumar suchitra . Harneet Kohli Nalinaxi Salian Kavita Shuklq
Amisha Singhall sapna singh Suni mol Muhammed Iqbal

Ranu Khandelwal Prachee Baranwal kavyashri shastry Jenifer Victoria Megha Bhat Kranti Sangave shilpi Singhvi Upasana Rajput Sara Hassan Lata V Gargie Vij Nikita JC Dhruthi Shree sweety verma
Padma Nalla rajeswari koppula Varsha Dey Harisha Kadiyam Sanhita Majumder Poonam Choudhary Radha N
Padma Priya Bala Kannan Harshini Duvvuru krishna priyanka Avanti Rao Aparajita P
Alphina Francis madhurika Siddanthi Aarti Choudhary monal julka
Shivani Bakshi
AASTHA SETIA janaki dhoot Rashmi Singh Jyotika Singla shruti kocher Sheethal Kumble Kanika Sharma Jyoti Choudhary Suman Joshi Diana Bruno Chaitanya P Safina ara Priyanka Mathur Bhuvanya Palanisamy Sangeetha Vaggu J Sharma kusum Dixit Vaishu AVV Rekha Gangadhar
Radhika Balakrishnan Megha K
Shyamji Kushwaha Deepali Patil Haresha Chunduru Swati Sayani Neha Gulati
ANUDA SHUKLA Hiral Langalia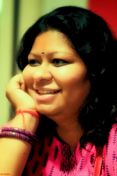 Ankita Goel Priya Swain Shashi Bala neha tuli Monalisa Vadi
Shalini Sankar Pomila Rani Mamta Sharma Manju Gurnani Prerna Singh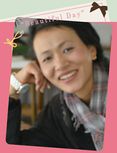 Chunwi Pamay
SASMITA TRIPATHI Nivedita Mulay Khushboo Agrawal Rishu Mehta Sruthi Naidu Sam Sharma Amrita Srivastava Adhiti Singh
Viji Athreye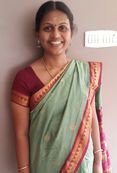 kavitha shyam nishtha kukreja Jeetkaur Rihal Poornima RV
Sunandini Basu
People you follow will be shown here
Great! The question has been forwarded to SHEROES Career Helpline.