{{data[0].User.first_name}} {{data[0].User.last_name}} {{data[0].User.personal_bios}}
{{data[0].Profile[0].summary}}
Q & A (80)
mentor Note (4)
Followers (71)
Following (1)

Srishti Kush jaya rathore kanika jain mansi verma Tanuja Guleria Mike Fost Arshi Shaikh Shweta Honagudi
Bhavana Nissima deepa agarwal Thiruppavai Kuchelan maria dcruze Kanika Taneja Poornima V Maria Delphine
Shuchita Baptist suma cheluaraju sonali gupta
Kavita Ranjit seema harika

veena shetye Aswani Mohan
Mahua Pahwa Resume resume Shrruti Sahrawat Vinaya Gaonkar Hema Prakash anchal kapoor Surbhi Arora Anvita Shetty Bhavna Shailza Jaspal

Poonam Kedia Suman Joshi
Sarah Birgé

Neeraja Ganesh Neha Sharma
Lekshmy Harikumar Shabnam Shaikh Khushboo Agrawal Athira Snehal
Harsh Capoor Arshia Sayed hamsa ganesh Himani Bathla Renu dudi Mukul mohan paromita nandi Sneha AR Srinath Reddy . Minal Mishra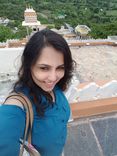 Uma Sharma Sheetal Urankar
Ajitha Kumari Disha Pangaria Shilpi Gupta
Ruby Gupta Udita Parial Sen Majumder Pushpa Anoop Revathi Balraj Harsha Morwal Amarja Patil

Pragya Taneja Leelakrishna Anneboyina Swathi D N Piyali Halder

Bushra T
Himani Jaiswal Sonal Malhotra
Piyush Mahajan
Gursimran Kaur
Great! The question has been forwarded to SHEROES Career Helpline.