{{data[0].User.first_name}} {{data[0].User.last_name}} {{data[0].User.personal_bios}}
169 followers
2 following
{{data[0].Profile[0].summary}}
Q & A (188)
mentor Note (1)
Followers (169)
Following (2) raji mishra

Sairee Chahal Jasmine Singh Bhagyashree S Rao Maria Delphine Richa Jha Swati Sharma Pooja Awasty
Deepti Mishra carolina mathew

chahat awasthi
Noopur Sinha Sakshi Jain asha kiranmayi
Pooja Dravid

Srishti Kush
Mini Kuriakose
Vatsala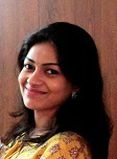 Meera R Laxmi Garodia Prateechi Murarka Chandni Chawla Pritha Roy Chowdhury GURPREET KAUR Rohini Bansal Meenakshi prasad kanakapriya k MITUL MUKHERJEE SENGUPTA
nad asha
Ritu Srivastava jyothi damalla chanchal sharma Swati Pawar Jeevana Prada Kovela promita mukherjee Vijayalakshmi Tummapudi Archana Singh Deepthi Uppuluri Priyanka Joshi
Shobha Aithal Misba Bijaput
Neetu Sinha Savita kathavate Saria Suhail Archana Gupta Garima Sharma Anju Jain Radhika Ramakrishnan Agnes Jays Ruchi Soni jyothi t Jyoti Gupta
Rashmi Sharma rinki kumari
Ashwini Soni Pooja Pathak Tanvee Amdekar ANJALI RAI dharmi vishrolia Priyanka Mukherjee Decunha anuradha kataria Manisha Garg Sowmya MB
vaishali kothari kanika jain Mansi Dave

Navanita Dash Ananthi Arumugarajan Aditi D
Simranjit Kaur sowjanya Ragini Mishra fazila sultana Madhuri Jain
Ritu Makhija Monika Trivedi Rupal Khandelwal BreemaPriya D Praseeda Hari
Linko Lata Pavithra Adiga Deepika Paul NK.Angammai Monika sheetal johar daga deep kaur
Esha Arora Sravani Ramachandran Rashmi Panigrahi
Vertika Gupta Priyanka Tiwari
sriswathi yalla shruti tripathi madhavi cilimikoti
Baisakhi Verma Mehak Sharma sujitha s Chintalamuni Raju MADHURI madhu Tejal shah Sushama Bhagchandani Ankita Mehra Ayesha Saba Namitha Shubhakar Anandhalakshmi D Sanjay sowmya shetty
Shruti Chakrabarty Rashmi Kharosekar Anitha S Clara P lakshmi tejaswi as . pavani Battula Shikha Vaidhya Shruti Batra Mounica Golla Renuka Sachdev priya shukla Kavita Naidu Meenakshi Nimmakanti
Suganthi Chander M
Roshni Paul sravanthi nimma Sebastian Panakal . Sweetlin Victoria divya kumar Aswani Mohan

priya unnikrishnan Tanusree Sharma Raba Raza
Sneha topre Priyanka Jha Parveen
Prachi Jadhav Sharmila Karan Marennagari Thipna Aman Gill . indubala kachhawa hairat bhatia Shruti Kulkarni Mandeep Ahuja Rukmani P Vijaya Lakshmi Kajal Singh
Soumya Navaneeth Rashmi M Sanjana S

monika sharma Trapti Pawar Priyanka Vasudev
Reecha Raj Priya Agarwal Anitha Venkatasubbaiah Deepti Jeedigunta Anita Nayak
Doorvaa Mishra Minity Jubin

Poonam Kedia suma annegowda
kr satyam
Rakesh Singh Sagarika Kaul

Neeraja Ganesh Neeha Reddy Sharvani Vamshi
Madhujeet Kumar
Aaradhaya Ranjan Shweta Thakur vipula vaka
Great! The question has been forwarded to SHEROES Career Helpline.