What I Learnt From My First Community Meet At SHEROES
Last updated 1 Feb 2017

.

5 min read
I happened to meet Sairee Chahal, founder SHEROES, through a friend. I had walked in for an interaction to get myself a job. Little did I know that the conversation with Sairee would leave me empowered to take charge. Soon, I was one amongst the SHEROES and on my journey to draw more from life. The month flew by like a big fat scoop of chocolate ice cream and here I was attending my first Community Meet.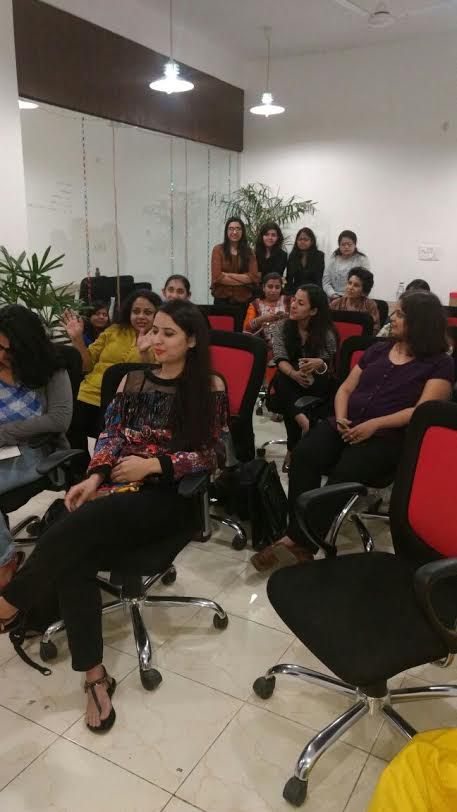 Team SHEROES organizes Community Meets in different cities to interact with women and talk about things that matter – opportunities, entrepreneurship, role models, inspiration, work life balance and a lot more. The Delhi Community Meet was hosted by Anubha Maurya Walia, a mentor from our community, to help women discover, share and align with their true north.
Till now, I had only envisioned the impact that SHEROES was creating, but on the 27th November 2016 I witnessed it. To my surprise this wasn't another corporate event, this was much more than that. The comforting spirit of SHEROES lingered in the room, brimming without any inhibitions. Here, there were women from different walks of life exchanging strengths and finding solutions together. Some spoke about their passion, some about their struggles and the rest didn't hesitate to encourage.


The event took off with women introducing themselves. My eyes lit up as every story unfolded. I was amazed at the diversity yet so touched and inspired. Every woman present had made a choice and had made it work for her. The event hosted women who were looking for better work opportunities or jobs that matched their passion, women who wanted to identify their true potential, women who were on a break, single mothers and women who stayed alone. The most moving story amongst us was the story of a retired professional. She had recently lost her husband and came in to explore opportunities she could pursue at her age.


However, there was this strange commonality in every story narrated and experience shared. Women were inhibited to realise their true self. All these women were devoid of support and encouragement. They were all stopped by stereotypical judgements that bound them.
And that's when our Mentor lit up the room with some really cool advice, she said, "We all have the white light within us and the capability of spreading into VIBGYOR". She suggested we write down our goals, actualisation happens itself. She also suggested ways in which one could monetize one's personal brand.


Discussions ranged from finding your passion to bias against women at workplace. Mothers in the room also didn't shy away from exchanging parenting tips with one another. Women with common interest found partners in each other. The community opened new doors for all present. Each, including I, found more than what she was seeking from the meet.
In the end none stepped back to agree that self care is essential. Each had their unique ways of spending time with themselves. They shared various "hacks" to keep one from staying motivated. My personal favourite was to count all your blessing when feeling low.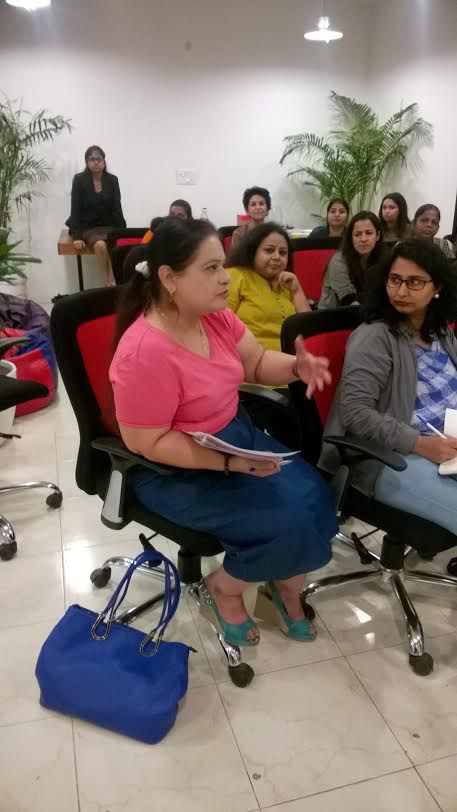 These women were a representation of you and I, in one way or the other. Sitting in that room, amongst these SHEROES, I realised the potential that collaborative effort can achieve. And here I was so proud to be working at SHEROES. Right there to pat every woman's back. To encourage her, to push her and to strengthen her belief in her own self. I am confident that this platform will enable every woman to realise her potential and draw more from life. The SHEROES community stands for potential and possibility for every single woman out there and believe that there is no prescription for success.
The event ended with women so strongly connected to each other. The smile wouldn't fade and of course it was all captured and shared in photographs. It was motivating to have them leave the room with a brave face and an unstoppable fire. It was then that I knew, I was at the right place. If we could enable the 30 to find that fire within them, a million is just a small number.
If you already feel you're missing out, come hangout with us.
Signing off as a SHEROES.
Written By: Aanchal Malik
---

Aanchal Malik
---
---