SHEROES 23 Aug 2017

.

5 min read
One Quality That Helped Sonica Simplify Her Life & Reach For Her Dreams!
After acquiring a degree in Interior Designing, I was working with one of the finest people in the industry and I can proudly say, that my portfolio boasts of some really good work. But in life, you want to explore different things and sometimes, you are forced to do something this. My father's dream was to see me as an MBA graduate. I turned his dream into a reality, finished my MBA and landed a job in sales.
I was quite happy with my job. I managed to meet my targets, enjoyed good bonuses and some great perks. On top of that, I worked with the best team and an exceptionally intelligent boss. But, as they say, life gets boring if you don't take chances and so, I took mine. Despite being happy with my sales job, I decided to foray into advertising. I joined JWT, one of the leading advertising agencies of the country.

Now when I look back, I think it was the best decision of my life. I got to work with the best bosses, amazing brands and great colleagues. I met my life partner there too :)
Life was almost perfect and, I was enjoying every bit of it. But work can be pretty demanding in the advertising industry. Being aware of this, I delayed my pregnancy.

Why?

Because I was not sure about how I would maintain a work life balance post motherhood, and I didn't want to burden my parents with the duty of taking care of my child. I think they've worked hard enough to raise 3 daughters of their own.
Interestingly, this was also the time when my career graph was reaching for the sky, but my biological clock was ticking. So after much deliberation, the prospective mother in me won and I decided to embrace motherhood in all its glory. I took a break and became a mother of a beautiful daughter.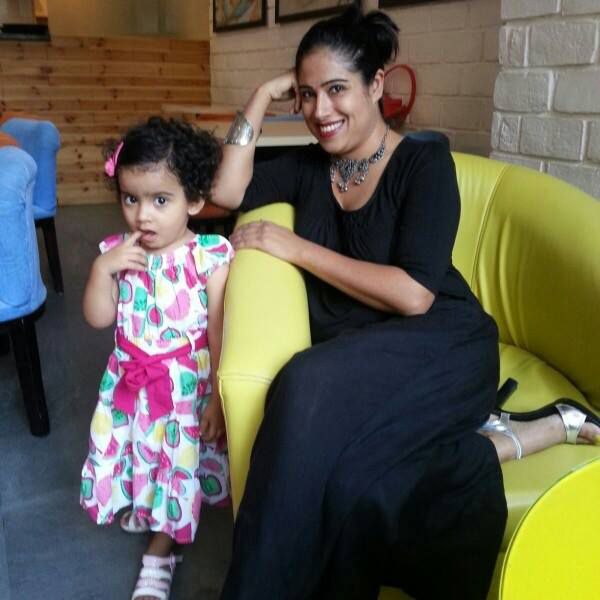 But after years of working and financial independence, it was tough for me to stay away from it for far too long and I decided to go back to advertising. Once again, I was happy as a professional but deep down somewhere, I was feeling guilty as a mother for not being able to devote time to my daughter.
To quote Pepsico Chairperson and CEO Indra Nooyi, "Your career clock and your biological clock will always clash and your kids will always need you. But don't fall out of your career graph due to these weak moments. Learn to cope up, because your dreams are your own which only you can fulfill."
So learn to cope up, learn to manage, learn to plan, learn to delegate. My boss once said, "If you want to grow in the system then create your own team, train them well and after that, delegate jobs. They will perform well because you have placed your trust in them. And remember, the team's growth is your growth".
So in my experience, the trick to achieving work life balance once you are a mother, especially in advertising, is better delegation, less escalation and a great deal of planning. Plan ahead - for your client, for your team, for your brand, for your home, for your kid. Delegate jobs/duties to people you trust in your team and, at home.

One of the reasons I could survive, and continue to in the advertising sector is because of better delegation to subordinates. It is because of them that I could manage work, deadlines, launches and most importantly - leave on time. Well, mostly!
I believe that delegation is also an art. Before one delegates work to team members, one must understand the job, client expectations, process and the timelines. When you have that knowledge, you can delegate work based on the strength of your team members.

I can assure you that if you do so, your team will finish their tasks on time and you will no longer get angry emails from clients. And when you see that happening ladies, please give yourself a pat on the back because that, that is a sign that you are progressing.

"So, learn to delegate so that you can achieve work life balance. But then again, delegate to rise and not to burden your juniors, turn your juniors into performers and leaders of tomorrow and not victims of work stress."
This personal narrative is written by Sonica Arora who is the Business Head at Rediffusion YR, an Advertising Agency. She believes sustainability is crucial and an important force for growth and hence, wanted to share the lessons she has learnt as a working woman to survive in her industry, with the SHEROES community.
---

SHEROES
---
Explore more on SHEROES
Similar Articles You love