Mahima Sharma
22 Jul 2019

.

1 min read
Similarities With SHEROES Urged Shonel To Create Her Own Community On Platform
A girl who was a Science student till class 12th, due to her creative instincts chose to study Arts and Management in further studies. A youngster who is decorating SHEROES not only with her regular posts but also by running the SHE CREATIVES COMMUNITY.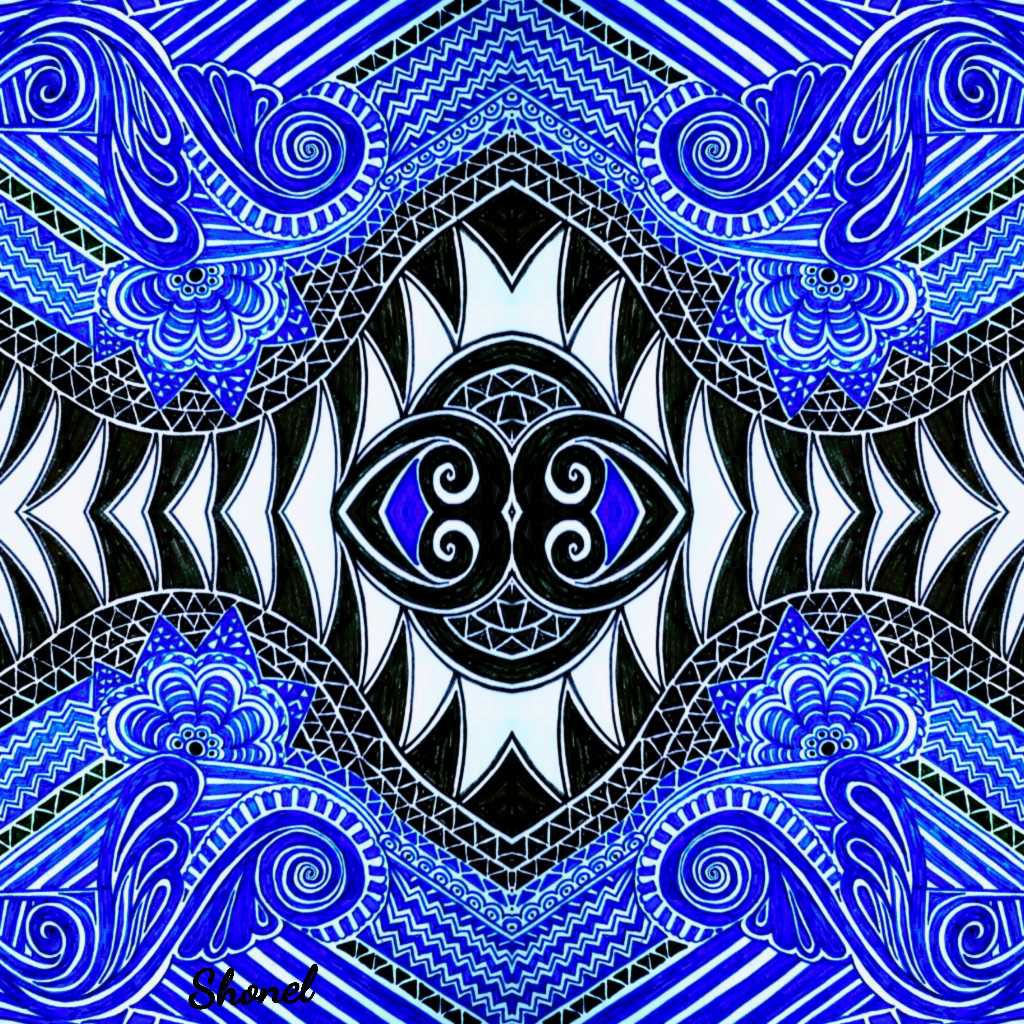 Today I take you to meet Shonel Sharma, a 27-year-old, who is a native of Dehradun in the Himalayan state of Uttarakhand. And she has recently quit her well-paid job as an HR in New Delhi to chase her dreams! So let's know more about her.
She starts unfolding the story of her life with a very enthusiastic voice, "I wish to launch a startup that brings out the creative person in me as well as others.
SHE CREATIVES COMMUNITY at SHEROES is just a small step towards it. The second one, I am learning how to become the best writer and also want to be a professional blogger, that brings out my writing skills as well as my travel stories!"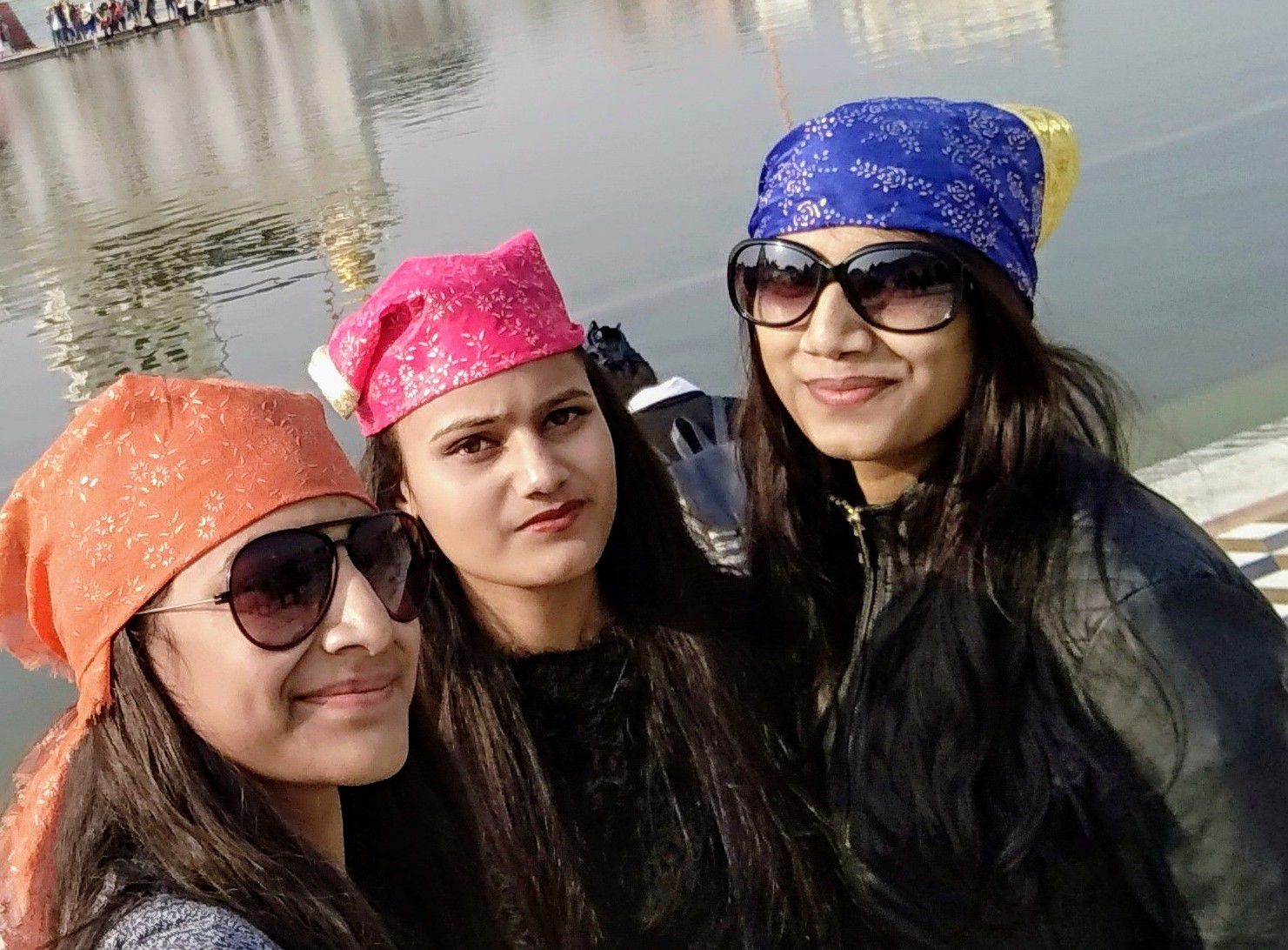 The eldest in three sisters, Shonel says her life story as a girl child is what motivates her to chase her dreams.
"I have had a blessed life as a girl child, as well as a grandchild. But then small town Dehradun, is ruled by patriarchy just like any other place in India. For girls, it is very tough to maintain a progressive growth in life. People are always ready to pull you down, discourage you, spreading rumours. I was not so bold as I am today. You have to keep fighting for your rights, for your place for everything. I would not like to detail everything personal that I had to face at the hands of society. All I will say is that my job in Delhi changed me, made me a confident person, where I learned to give a damn to the people's opinions, especially the nasty ones. We all have to learn the art of self-love."
Shonel further admits that she has had her days of struggle with depression.
"My soft-hearted nature was my reason to get into depression. Bad behaviour would make me sink further into it. There was a phase when I used to lock myself into the room; I had snapped all social ties. My dad who isn't loving like other fathers, he didn't even look after us financially and that was the reason for my depression. My grandpa was the one who took care of us, till we became self-dependent. He is no more, my father is still the same person. Friendly with one of my younger sisters, but indifferent to me. Perhaps it is the clash of ideas and ideologies? Perhaps he had mood swings? But then why doesn't he discharge his basic responsibilities? These and many more questions used to send me into the deep dungeons of depression. I am 27 now, my father remains unchanged. But I am a better person now." How did you do that Shonel, was my obvious question?
"I knew that only self-love will heal me. I began reading inspiring books and novels along with the Bhagwad Geeta and Bible. I had to recreate my lost strength. I am a changed person today, I speak up against the wrong and I have learned to find positive in the negative," asserts a very determined Shonel Sharma.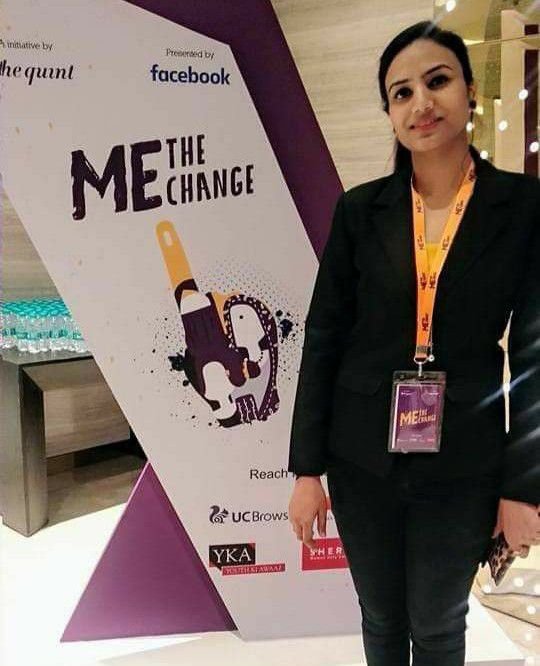 She informs that at SHEROES she finds similar kind of positivity and she decided to go beyond interactions with fellow SHEROES to set-up the SHE Creatives.
"I used to share my artwork at SHEROES. Slowly my confidence levels went up. And that's when I decided to go ahead with SHE CREATIVES - a small world of creative women like me, who wish to hold hands and rise higher. Creativity can be anything - Designing to Writing, Painting to Dancing, Crafting to Photography, Sketching to Cooking, Home Decor, and so on. SHE Creatives is like a helping hand to grow and enhance the women's skills, confidence, courage, as well as mine also," Shonel chuckles once again with joy.
Shonel can go on endlessly, I guess, about SHE CREATIVES - just like a mother to a new-born who loves to talk about her kid! A kid, no perhaps, a teenager now, because the SHE CREATIVE Community has reached some 3.5K members, informs Shonel. And I am smiling, reading her poems posted at SHEROES, while we talk. Each one is a motivational piece.
No wonder, for her beautiful and inspiring pen, Shonel has won accolades like 'Poetess of the Day' and, as well as, many other pats on the back for motivating women time to time, through her pen. She wants to come out with her collection of poems as a book and wants to pen a novel in the future.
So what does poetry mean to you Shonel?
"It means expressing myself in a way that cannot be compared to anything else. Poetry means everything to me since it comes naturally to me and in reality, is synonymous to me. The themes that are close to my heart are social issues as well as women empowerment. I not only love to express their pain but also love to motivate them. Thus, recently I got the honour to be a SUPER SHERO in the Poetry Community."
Her act of motivation not only reflects in her poems but also in the debates I raise from Monday To Friday under the hashtag #MahimaDebates. She keeps winning Badges of Honor frequently. (Participate in #MahimaDebates by following Mahima Sharma on SHEROES.)
Before she wraps up the interview, she wants to mention a few people who she says have been her inspiration in life.
Her mother who she says is a woman of amazing strength; her late grandfather who she says is the real person behind her own courage and positive turn-around in life, and her husband Rohit. "These are the three main pillars of my life. And the fourth one is SHEROES," smiles Shonel Sharma.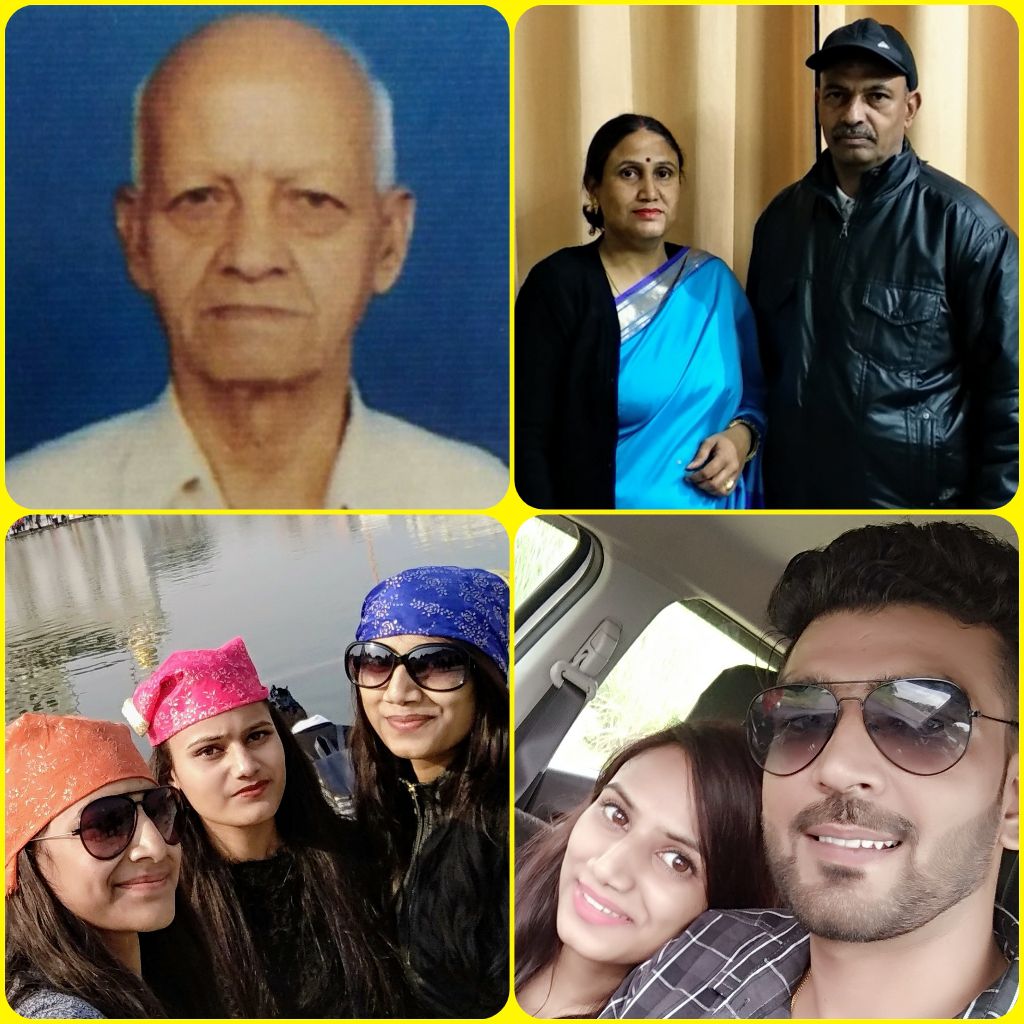 It is time for the husband and Shonel to go out for a romantic dinner. She signs off but not before sharing some words of motivation for fellow SHEROES:
"For internal peace, you must do Yoga and Meditation. It is the staple food for your mind and soul. It will help you believe in yourself, recognize your powers, your strength. Nothing is impossible. All you need to do is recognize yourself, realize your inner strength and you'll find that you can do everything you want. Chasing dreams by setting goals. Don't worry about what will people say. And side by side, hold hands with others who need the same kind of strength, Life is beautiful while Caring & Sharing."
Quite a creative and empathetic insight into life and its beauty! Till I come back to you with yet another SHERO and her inspiring life-story, do share the story of Shonel Sharma and also leave some love for her in comments below.
You can Follow SHE CREATIVES on SHEROES.
You can follow Shonel Sharma on SHEROES.
---

Mahima Sharma
---
S*****

Thank you so much everyone for your beautiful comments 🙏😘
H*****

lovey stay blessed
A*****

Lovely...such a great feel..
J*****

Superb . Love to read about you. Lot of love❤️😘
P*****

Love to know...stay positive and keep us positive too with your work...❤
P*****

Congratulations Sonal dear
N*****

Hey very nice dear.keep it up..
V*****

Love to know you... It's great.. keep it up.. Be positive.. Be happy
J*****

Yeah....😘😘😘😘 Great 👍👍👍
A*****

Proud of u shonel..stay positive..Keep going...👍🏻✌🏻
S*****

Our creative gal!! Kudos to you Shonel. Love❤