#SharedWorkspace: Kowrk Envisions A Future With Shared Offices
---
---
#VoicesOfCommunity is about women who are doing exceptionally well, by taking the route of micro entrepreneurship. Honey Kathuria, founder of Kowrk.com, is slaying it with her innovative business idea. A platform that enables this future of work, by connecting users with co working spaces, business centers and other providers of shared offices. With over 100 listed different coworking spaces in Hong Kong, Singapore, India (Delhi, Bengaluru, Mumbai, Hyderabad, Chennai, Goa) and Cambodia (Siem Reap) Kowrk is a revolution in office space, undertaken by this fiery entrepreneur. A certified holder of Guinness world record for being part of a group, holding the abdominal plank position for 60 seconds, Honey enjoys yoga/Pilates, hiking and reading.




"My childhood ambition was to travel around the world. I wasn't very specific with what exactly I would do, as long as I get what I had wanted. So I had planned to do different things. At one time, I wanted to be an astronaut; I also wanted to be a teacher for some time. I wanted to be a business person so that I could travel to different places. After a time, I realized that it would not be financially viable in the beginning. So, I joined the corporate world, saved money, started Kowrk and made it an international brand. Idea behind Kowrk was born when I helped a friend find a co working space in Hong Kong by visiting 10+ spaces."


"Kowrk is a platform that enables "The Future of Work" by connecting users with co working spaces and shared offices. With Kowrk, finding, comparing and booking a co working space or shared office across countries is as easy as booking a hotel. Kowrk offers an easy to use, location-based search that lists all spaces available within a specified distance of the user. All spaces listed on Kowrk have been individually vetted and users can view amenities, user reviews, photographs and indicative prices of each space. Ordinarily, this is a long, arduous process involving searching the web to discover potential spaces, visiting several locations and negotiating terms with shortlisted providers. Evaluating the fit of a space with requirements and style is more difficult. Kowrk shortens and simplifies this process."


"For providers, Kowrk simplifies the process of leasing underutilized shared office space. Ordinarily, this long process involves marketing to attract potential users, responding to queries and visits by customers, and managing uneven demands. Kowrk's presence in 22 cities across the globe results in increased awareness among a bigger customer base. Providers are able to manage demand patterns by being informed of customer's bookings in advance and by being able to customize the time of availability of their space."


"Did I become what I studied to be, NO. But when I think more about it, my experiences during school, college and B-school have definitely helped me become who I am. Yes I don't see myself using calculus in my professional life ever. But my experiences of scoring good marks in Math in-spite of not liking it, helped me realize that limitations are set by mind."
"The biggest roadblock between planning and chasing my goal of becoming an entrepreneur was letting go of my salary cheque. Thorough financial planning with my husband and long discussions with my close friend-entrepreneurs and family members encouraged me to make an informed decision to start this venture. At Kowrk, my biggest challenge has been firing unfit people to ensure that I build an effective team. This issue stems from my personal inhibition of being perceived as a bad person by taking away someone's job. To me, letting go of people is a sign of giving up on them. So I have taken steps to avoid this. We now spend a lot more time in hiring people, thorough vetting process and rigorous multiple rounds of interview to minimize the possibility of hiring an unsuitable candidate."
"I believe now is the time for women entrepreneurship in India. After scaling different hurdles in past generations – our grandmothers fought for equal education and our mothers fought for a chance to work, our generation is fighting for equal professional rights. Today is the time for women to expect and demand equality across all aspects of life."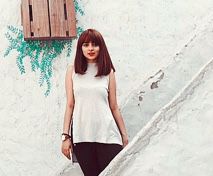 Get the most exciting SHEROES discussions in your Facebook newsfeed.