Merril Diniz
Last updated 1 Nov 2017

.

6 min read
Real Moms Share Their "Not-So-Perfect Mom" Stories! #MothersWhoWork
For centuries, mothers have been immortalised as these invincible beings, superhumans and now, multitasking geniuses who juggle family, household concerns, careers and tons more. The mental load is hardly discussed, nor the kind of support needed by moms to bring their best to work and life. Kalki Koechlin's new film 'Ribbon' shines the spotlight on the issue, by tracing a mother's journey through pregnancy, work and marriage.
While we're super excited to watch the film, which releases on November 3rd in theatres, we at SHEROES, invited real moms to share their 'not-so-perfect' everyday stories, as part of the #MothersWhoWork campaign. We received eclectic responses, including some hilarious ones and some really heartwarming ones, too! Here goes…

Whenever I decide to finish a story, my toddler has to poop/pee/eat. When I desperately want to enjoy my coffee, she whines for no reason. #LoveMyKid
- Rashi Mital, Blogger, writer and book reviewer who lives by the mantra "#TakeCharge of your life to change it, or someone else will!"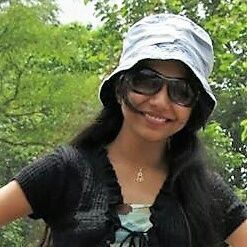 Rashi Mital

Had taken my son along to an interview. Was upset on not getting selected, but a look at his innocence didn't let that sad feeling to linger for long.
- Neetu Sinha, SHEROES Community Member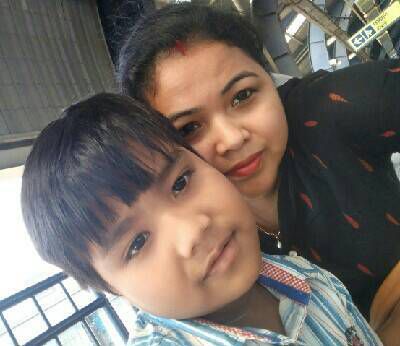 Neetu Sinha

Between tons of meetings and my daughter's doctor's appointment, school assignment and other things, I have been dragging her to office and other places. It's been busy. But in the middle of all this, a little madness and fun is super precious. I feel when kids see you putting your best, they bring theirs too. They learn hard work, social skills and different kinds of work. Finding joy amidst all chaos. Finding moments to enjoy the ride!
- Sairee Chahal, Founder-CEO of SHEROES

Sairee Chahal
The moment I put my headphones (for calls) my toddlers want to share their version of a story at the top of their lungs. #MothersWhoWork
- Deepa Govind, Homepreneur

Deepa Govind


I'm not a mom but I've been taking care of an ill parent for the last year. When parents get older they have toddler moments too!
- Serena Vora, Media Marketer turned Mental Health Advocate, Digital Strategist and Volunteer at @ChaynHQ

Serena Vora


Grins, when I take my client calls with my son watching rhymes on YouTube right next to me, everyone enjoys the background score #MothersWhoWork
- Shipra Trivedi, A Software Professional who blogs at www.vibhuandme.com
Every mom, woman works within or outside the house, unpaid or paid. Let's respect the 'invisible work' for the emotional labour. #MothersWhoWork
- Anupama Kapoor, Founder & Chief Mentor @reboot_network

Anupama Kapoor

Utter chaos...#WorkFromHome mommy day can be a book for people to know what comes in the package!
- Rakshita Dwivedi, Founder @RecipeDabba, Co-founder @ListYourGrocery and Blogger @ HRThoughts

When my daughter came into my life, I told myself, 'Take it slow, a lot has been accomplished, spend the energy in making a good life for her and do something, so that you give more time to her.' One more opportunity comes knocking - yes or no, now or later - pat came the answer 'Yes and Now'. How can my daughter be raised in an environment, which is not equal? Why will she grow up seeing a mom who doesn't work? Will patriarchy be her first chapter - mom does cooking and dad goes to office? She is now seven and a half, and doesn't have standard gender roles concept. While, I will still keep making more time and space for her in my life, in our pursuit to appear on "Times Magazine", I am one of the #MothersWhoWork
Deepti Beri, CFO - SHEROES


Deepti Beri
Doing my job as a founder at @HaltCyberVAW and as a legal consultant made work home balanced. Now, she's 10 and way to go ahead #MomsAtWork
- Deepti Sutaria, Founder @HaltCyberVAW, lawyer, anti-bullying activist and Internet Safety Advocate


Deepti Sutaria


Giggles and laughs when my four-year old needed cuddles right in the middle of a video call. Everyday life of #MothersWhoWork #Lovekids #LoveWork
Sheetal Arora, Director of Resources at SHEROES, A travel freak and mom of two

Sheetal Arora

Making tonnes of calls to ensure the delivery of a birthday cake for my girl at her school, just before I started training people at work! #messymom
- Ranjita Bhat, HR professional, Smartphone addict, Technology enthusiast and Social media "Enthu-cutlet"


PS: Some responses have been edited for brevity and readability.

Let's break the myth of the "perfect mom"! Post your mommy stories in the comments - good, bad and ugly, as every voice contributes to this important conversation! #MothersWhoWork
---

Merril Diniz
---

D*****

Amazing article Merril and awe inspiring Real stories of real people
A*****

hi this is annapoorna my qualifications are mba finance and icwai inter couse completed and later i got married and now i had a kid of 3 years and now I want to start my career again and searching for home based job so please suggest me for that type of oppurtinities
S*****

Love Love Love to all moms out there... Let's be the torch bearers for the next gen!
Similar Articles You love