Mahima Sharma
24 Jun 2019

.

1 min read
A Mom, Youtube Chef & IAS Aspirant, Rekha Shakya Shows It's Never Too Late To Dream Big
Rekha Shakya from Lucknow, who is making women excel as home-chefs through her DIY videos captured in her small kitchen. All these posts with the images of her tiny son, whose antics she captures beautifully through her pen! So I decide to have an exclusive heart-to-heart chat with her.
At first glance, 30-year-old Rekha Shakya's life looks like any other woman who has a small child to look after, a doting husband and scores of other responsibilities to juggle. But you take a look at her SHEROES profile and what you see is a 180-degree positive turn that she has given to her life. Rekha is a much-loved home chef and a star YouTuber as well!
Born in the Royal Empire of Gwalior in Madhya Pradesh, she is now living with her husband and two-and-a-half-year-old son at the City of Nawabs - Lucknow in Uttar Pradesh.
She tells me she loves to cook and she always wanted to share her passion beyond her own kitchen! And one day through Social Media when she got to know about SHEROES, she immediately downloaded the App and joined the COOKING, FOOD, RECIPES AND MORE COMMUNITY.

A strong believer in the fact that food is not only one of the necessities in life, but also a source of great and constant joy. Therefore, people must be taught how to churn out the best dishes, easily!
While holding her child in one hand and the cell phone in another, Rekha begins unfolding her life journey, "My mother-in-law had passed away long before my wedding. When I got married, my father-in-law was suffering from Cancer. Later, I also had complications during my pregnancy. Despite being a postgraduate and a well-educated lady, I could not think of leaving my family under some foster care and start my own career. I have no regrets because, for me, happiness is my son's smile!"
Rekha takes a pause only to add, "But then I accept that I was sinking into depression sitting at home, doing nothing towards being an independent woman."
That's when she says her husband gave her the idea of starting her own YouTube Channel. He would initially help shoot and also edit her videos. And later he taught her how to do the same.
"Just my first video got a lot of appreciation and more than a thousand views. And that was the turning point in my life. I am not a foodie though. I just love to cook and my husband, friends and neighbours binge on whatever new thing I make daily." And at this, we both laugh aloud.
She adds how her journey with her father-in-law who was suffering from Cancer taught her healthy cooking and how she now she tries to ensure that every recipe is such that anyone and everyone can eat it, without thinking twice.
"When he was alive, his eyes' expression would be the best feedback to my recipes. But when I would ask the same to be put to words, he would say - No I won't tell, Nazar lag jayegi, beta! I wish he were here to see me succeed, he would have been the happiest!" Even my eyes turned moist like Rekha's.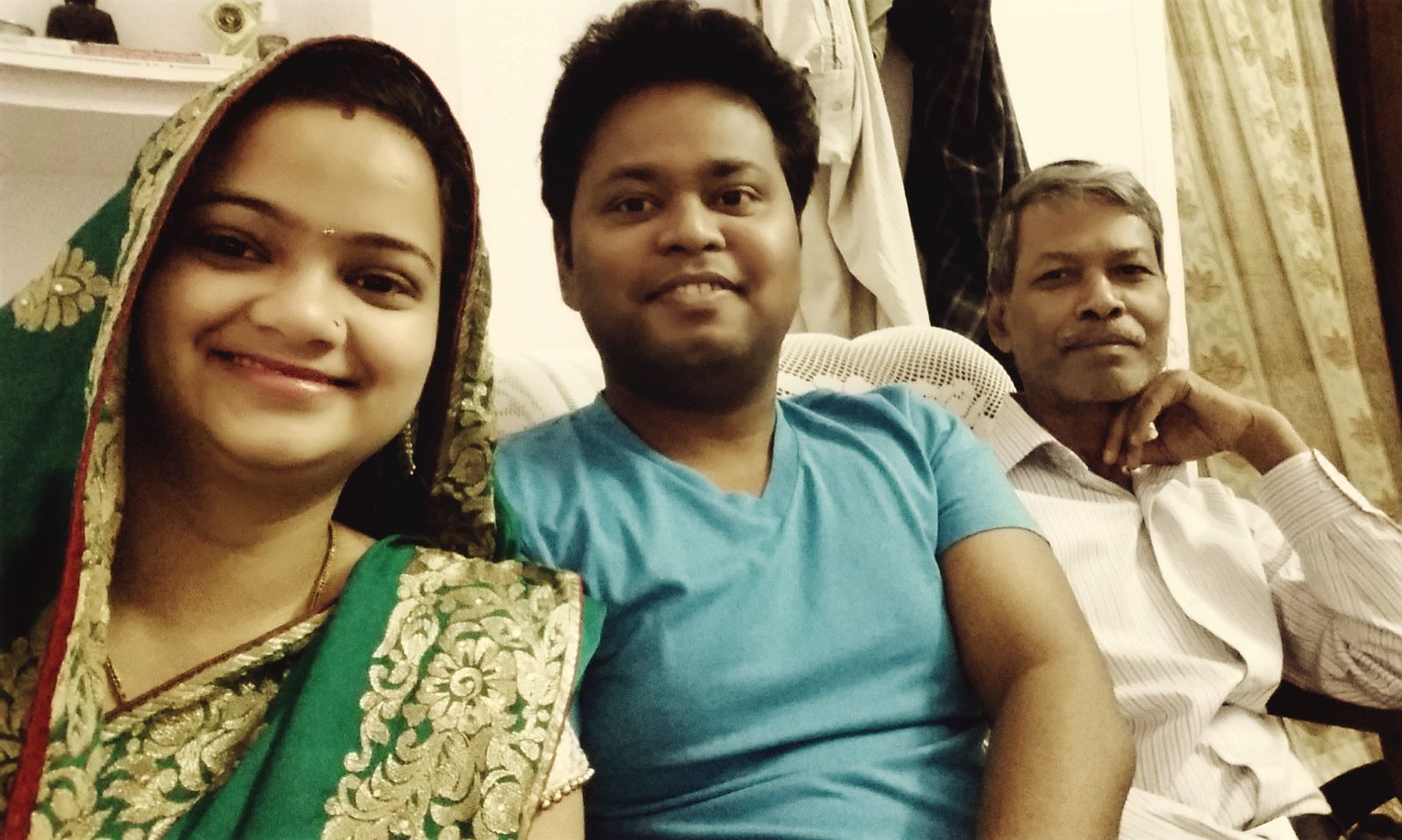 She says that being at SHEROES has further transformed her life, "The second turning point in my life came when I joined SHEROES and got a lot of appreciation from women here. It gave me the much-needed confidence, the same that I had lost sitting at home. I saw how so many women at SHEROES work from home. And then my resolve to make my life better just got stronger."
And next comes the biggest surprise! The Super-Chef of SHEROES was always an IAS aspirant. When she told her husband, he decided to support her. So she is all set to take the UPSC exams next year. But then she has to manage that all with her toddler. So how are you planning ahead Rekha? She is pretty sorted!
"Being an IAS or a Civil Servant will give me the much-desired identity that I have been looking for. And I will leave no stone unturned. I have a toddler, so I can't venture out to take coaching. Hence I am taking online coaching at home. If a woman becomes an IAS, she will not only inspire others but will also bring in the desired changes as she knows the issues from closer quarters, in comparison to a man. A woman lives the troubles that plague the society and she can uproot them in a better way. Therefore, I aspire to be an IAS officer. Though for any other profession my husband may not agree for me to venture out and work in a different city, etc. But when it came to be an IAS, he knows that it will demand more of me, rather the whole of me but for the betterment of the society. Plus, being an IAS is also a matter of prestige. Thus, he is supporting me in this regard. And helps me out in whatever little way he can.
She hustles and gets through the day juggling various roles as well as studies during the night to fulfil her dream.
Rekha's day typically plays out like this, "My days start at 6:30 am in the morning when I have to go for my daily walk. Post bath I wake up my husband and son and then run to the kitchen to churn out a yummy lunch and breakfast. I try to keep it as diverse as possible, on a daily basis because my husband is a big-time foodie. And since he helps me with YouTube work post his office hours, I have to ensure that he is high on energy the whole day. After he leaves for work, I have to get my child ready for his playschool where I drop him by 9:30 am. At times, my husband also takes charge to do the same. By the time my son is back home at noon, I am done with other household chores. (During this time I also try to steal away a few hours to study to be an IAS). Once my son is back, I feed him lunch and make him sleep. And in these three hours, I shoot my videos for my Cookery Channel, edit those and upload them. Once my son wakes up, I devote my time to my son until my husband arrives from work between 9-10 pm. Once dinner is done, he takes care of the child. And I devote the rest of the hours till midnight to prepare for the UPSC exams."
Phew, Rekha, that's what you call a single day?! Commendable, the way she supports her husband, for being out to work for about 12 hours a day and as well as chasing her own passions in life. Big applause for you Rekha Shakya!
And not just this, she also regularly dashes off to her aged parents in Gwalior, since her elder brother and family are living in Mumbai. And both brother and sister take turns to look after the parents, off and on!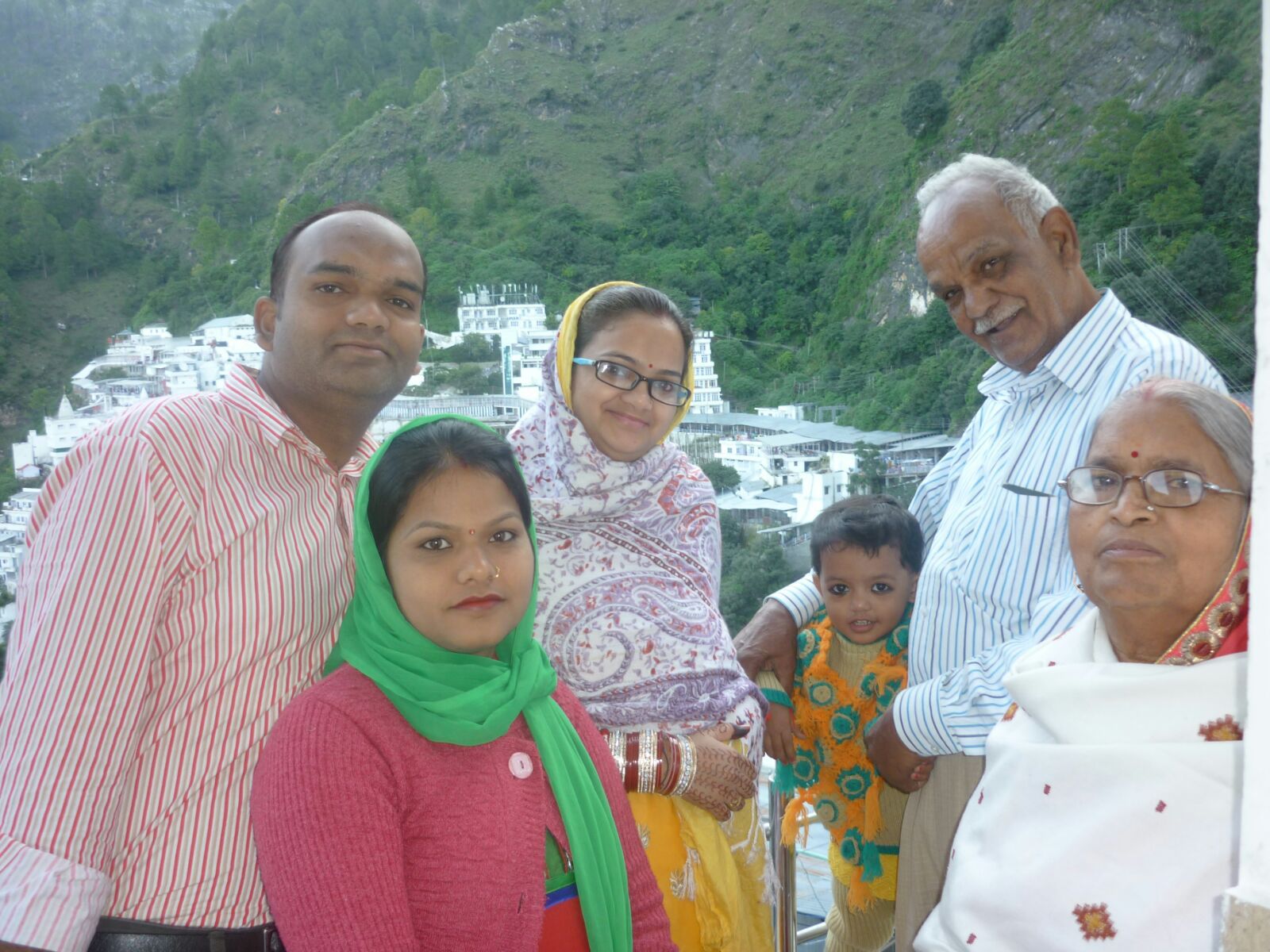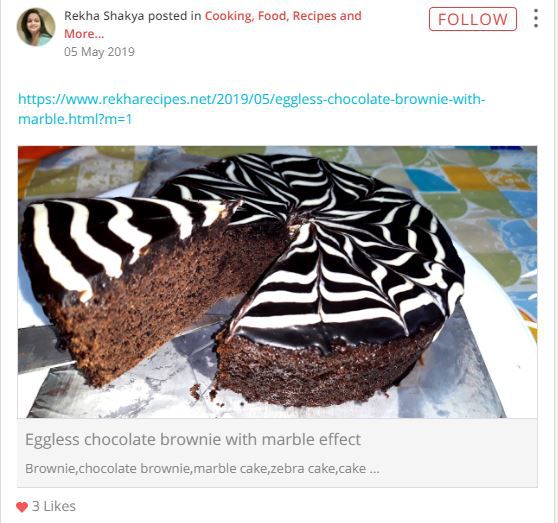 What more, she also talks about her hidden talent. "Ma'am do you know, I love to do quilling art as well? I have also made a miniature flower pot, basket and lamps," she giggles. And I see a mother bang on the right track towards fulfilling her hidden dreams.
And then she also adds (it leaves me awestruck once again), " I love the BabyGoGo, Aspiring Writers and Photography communities as well on SHEROES. And take time out to be there too!"
Rekha's life and works are a great motivation, still, we leave it to her to share some inspiring words for her buddies and beyond at SHEROES. She writes:
"Self-care is utmost important. So do that while to juggle other responsibilities. Train the family to share your load. It may not happen immediately, so keep trying. If we can juggle so much, we surely can find time for ourselves too. lack of self-care will make you mentally and physically unwell. So TAKE GOOD CARE OF YOURSELF. Secondly, if you can't go out to work, dig out your other passions in life, don't let them rust and make it your profession from home. I am a living example. Where there is a will, there is always a way!! "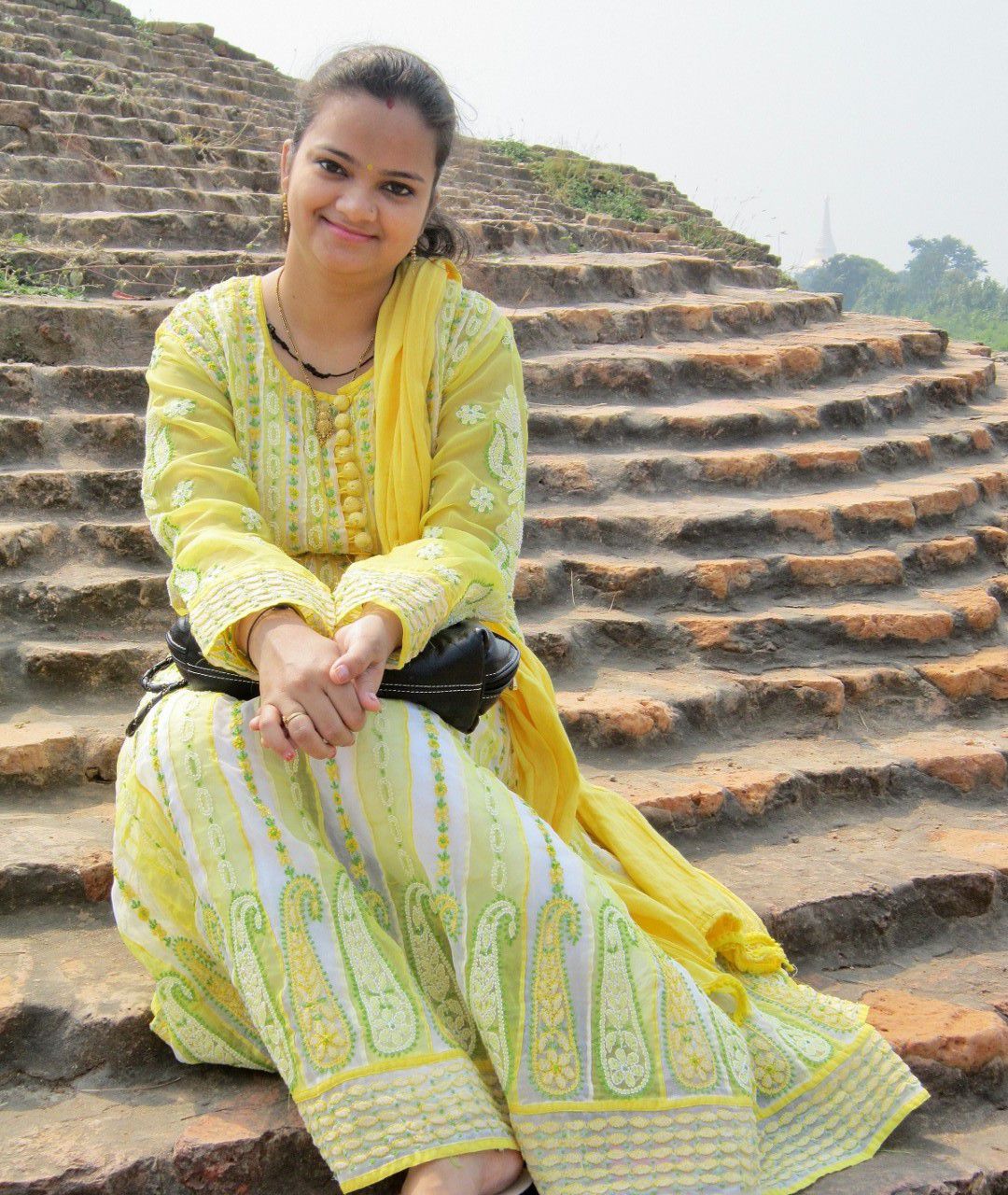 And Rekha Shakya signs off by expressing gratitude to her family because she strongly believes that one plus one is eleven. And family support is like the icing on the cake.
I will bring you another such inspiring story in my ongoing #MeetTheSheroes Series. Till then stay tuned. And don't forget to share Rekha's story in your social circle and leave loads of love for her in the comments. You can also follow her on SHEROES.
---

Mahima Sharma
---
R*****

congrats rekhaji..thank you for the motivation....i was on the track of disappointment becouse of i lost my career .my life was depend on that. i wanted to restart my career again in otherway...i also believe age and time doesnt matter.only concern is whether you are ready or not.but i was in depressed state.thank you so much for the inspiration
R*****

Thank u @asha mishra @ruchi rastogi @ratnapinky @manju arora @alka goenka @uma krithi
A*****

Congrats Rekha ji I m also from Lucknow
R*****

Mahima Sharma mam you are person who spread good things great motivation in our heart keep going i love this article.. 😊And also love rekha shakya mam's courage
R*****

Love to see your passion,you are doing your duties as well as your interests....bass Himmat banaye rakhna...dream big....sure you will achieve your goals...Wish you all the best in life... inspirational....
M*****

All the best rekha👍👍
A*****

Happy to see you here Rekha.May you have a bright future, Keep shinning
U*****

Love your commitment towards the ideality dear @Rekha, nice knowing you. As yourself, with host of passions, you are transacting cool support system too. Wish you success and healthy, yummy, cheered life!!!! 😇💐💐