"The time to be an entrepreneur is NOW" - Archana Khosla Burman (entrepreneur, lawyer, mommy, musician!)
Last updated 5 Mar 2020

.

1 min read
"The toughest call is to take the plunge but at times one just needs to, " shares Archana Khosla Burman who quit her lucrative job at a law firm to pursue her entrepreneurial dream. In doing so, Archana, Founder Partner of Vertices Partners, went on to carve a niche in the predominantly male-dominated Venture Capital and Private Equity space.

Archana has been featured in the Asia Legal Business (Thomson Reuters) 40 Under 40 List.
She was awarded "Entrepreneur of the Year 2019 by Indian Women Convention.
In 2018, she was featured by one of the leading business publications in the Top 10 Powerful Women Lawyers of the Country.
Additionally, she's a speaker and writer on several forums including at ET Now, Bloomberg and Venture Intelligence.
She sits on the advisory board of several start-ups and new-age entrepreneurial ventures, she's a member of POSH committees and is also in the process of creating a platform for women entrepreneurs and investors for seamless participation in the development of women empowerment.

Phew! With so many accolades to her name, we wanted to know more about Archana's journey, experiences, passions and plans for 2020!

Archana, tell us about your childhood, and what inspired you to pursue law as a career path?
Coming from an armed forces family, I grew up being exposed to discipline, structures, changes. Frequent moves were sometimes the best, and at times the worst parts of military life. But, I very quickly learnt that the moves get easier with time and the ability to hustle, bounce back and start afresh started coming naturally. The exposure I experienced, shaped my mind and made me who I am today.
Very early in life, I also found myself looking for logic in all actions by people surrounding me and would often find myself being frustrated with the unreasoned and unfounded beliefs or thoughts of many. Given my natural flair for logic, analysis, interpretation, reasoning, articulation and deep understanding of human emotions, I saw myself being naturally drawn towards professions like journalism and law.

Being a people's person and developing the capacity to listen to their problems and help them with workable solutions gave me an early inkling that I could become a legal professional. In the final years of schooling, I also started realizing that being a lawyer means a great amount of power - the power to help people, using nothing but your mind and that really was the trigger point of my decision to pursue law as a career.
Under-appreciation is almost a way of life for a woman. Self-belief can be a struggle. What gives you inner confidence, and how do you stay confident in the face of challenges?
I firmly believe in the adage "Don't wait for your ship to come in, swim out to it". It is not possible to control our external surroundings or situations that are a by-product of those surroundings. However, we reserve the power to shape our belief systems to deal with situations. For me, every day is a new learning experience and a new opportunity to progress and rise in life. It is this inherent positive attitude that gives me inner strength and the power to stay confident in the face of challenges. The idea is that one must be a better version of one with every passing day.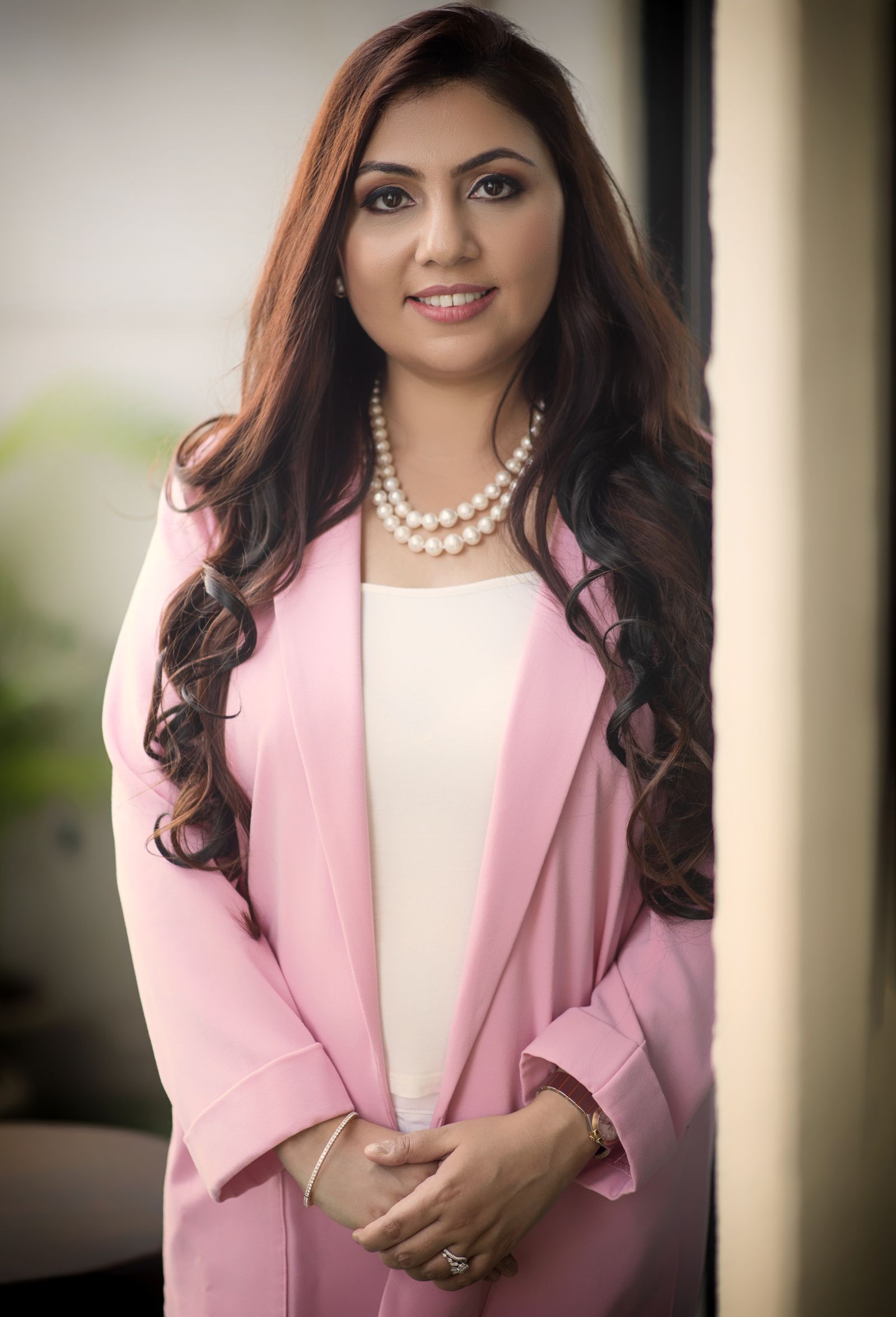 The field of law you practice "Venture Capital and Private Equity: is very specialised. What are some of the qualities needed to grow and be successful in this space?

Specialising in one of the most glamorous, yet cut-throat practice areas of law, has its own nuances - some good, some bad and some ugly. Given the fast-paced nature of the transactions and the bright minds involved, the fancy valuation games, the ticking clock of the investors due to their answerabilities to their LPs (Limited Partnerships), the thin line between the legitimate and sometimes irrational demands by certain investors, all in all, makes the practice a roller coaster ride for all involved, especially the legal advisor.

It's important to have the resilience to deal with the temperaments and mindsets, the ability to engage in nuanced debates with clients and counterparties, the ability to understand the requirements of clients to be de-risked, wearing a regulators hat and interpret complex provisions of law, the commercial acumen to be a deal maker, coming up with solutions or halfway houses which work for all stakeholders.

Being a trusted advisor with immaculate legal and commercial acumen, along with problem-solving abilities is to my mind absolutely key to be successful in this practice. This fundamentally also becomes easier as being an entrepreneur the empathy towards the closure of the transaction becomes that much more significant.
Law is still perceived as a male-dominated space by many – would you say this is true, or merely a perception – as many of the top lawyers, and law entrepreneurs are women.
While we see many more women lawyers in leadership positions across organisations today, we cannot ignore the fact that the playing field is still uneven. Despite a flourishing ecosystem, women legal entrepreneurs/ founders still form a small proportion. The number may be minuscule, but it does offer a glimmer of hope of better things to come.
Are there any women entrepreneurs who inspire you?

From Folorunsho Alakija to Cher Wang to Sarah Blakely to Arianna Huffington to Indra Nooyi and Kiran Mazumdar Shaw inspire me in various aspects.
Tell us a little about your entrepreneurial journey – what gives you satisfaction?
Being a first-generation legal entrepreneur, the decision to set up an entrepreneurial venture was not an easy one. My experience and exposure for more than a decade and a half, in some of the most prestigious and eminent law firms of the country, helped me gain deep insights into the practice. Over a period of time, realizing the need to provide clients with curated legal solutions and the monotony of a secure corporate job life finally led me to take the plunge in 2016 when I set up VERTICES PARTNERS with my co-founders.
The journey has been nothing short of a roller coaster ride. I have gone through the palpitations, the challenges the feelings and experiences of anxiety, loyalty, betrayal, anticipation, stress, opportunities, all at the same time and in the same breath.
I saw different facets of my own self through this journey. I went through my phases of ups and downs. On the days when the waters weren't going my way, I would get stressed and have to step away to think hard about how to solve for that day's problems. And then there are days when you are knee-deep in your business endeavour and everything is clicking, I saw myself radiating unflinching confidence. Nothing can get in your way, and thoughts of doubt are so far from your mind that you wonder how you ever even struggled to believe in yourself or your idea, to begin with.
Being an entrepreneur, I appreciate the effort that goes into building traction and establishing a business plan into reality. Entrepreneurship brings with it, its own set of challenges. Be it cash-flow management or expectation management, one needs to be attentive to both. The ability to manage egos and align aspirations brings its own set of issues along. Hiring the right talent and retaining the same talent post-training, needs to be treated with equal reverence. While this list is long, it is pertinent to accept that each challenge brings with it, valuable tutelage, which no formal institution or course can offer. As they say, the entrepreneurial journey is the best B school course.


What are some of the lessons you learnt on your entrepreneurial journey?

One of the fundamental learnings that entrepreneurship teaches you is that the most obvious things in life become the least obvious. Be it clients, friends, customers, support system or the funds. One needs to learn to survive even if all of this is gone and truly then will baptism by fire happen for you as an entrepreneur because then you will learn the trick of converting the least obvious into the possible.
Entrepreneurship is tough in general and without much debate, a little extra difficult for women. Few of my learnings which I would urge all aspiring women entrepreneurs to try and inculcate within themselves:
First and foremost be to break out from the stereotype and believe in one's self and one's abilities.

Every entrepreneur should actively work on "nurturing their networks".

They should constantly seek mentorship and advice from experts, as it will prove to be immensely valuable in their entrepreneurial journey.

It is imperative to know your strengths, whether you are a multi-tasker, you have the ability to foster relationships, communication, and ability to adapt to change, empathy and emotional intelligence. Just capitalize on your skill sets and create a sustainable work environment.

Lastly, never stop learning and educating yourself.
Managing a business and a family is a handful. Are you able to actively prioritise self-care? We'd love to know more on this…
Self-care to my mind entails doing all things which make one happy coupled with a healthy regime of sorts. Happiness to me is a mix of being able to spend quality time with my 19-month old son, my husband and other immediate family members, and running my ventures to my satisfaction. Given the pace at which our firm has grown in the last four years, coupled with the bandwidth required for family, along with my deep involvement as an advisory board member of several start-ups and entrepreneurs, including participating and building an ecosystem for women entrepreneurs for seamless development in the growth of women empowerment, while the first part of being happy is what I'm reasonably successful in achieving, I must confess that the other bit of maintaining a work out/ fitness regime, has become a luxury and comes with its own set of challenges. Most of the work out is generally more about juggling between the work and familial commitments but I do try and find time for some brisk walk every alternate day.
SHEROES is building a safer, constructive Internet for women – what are some of your own experiences of leveraging the Internet for growth, learning? What's missing in this space? What needs to happen for the Internet to be more fulfilling for women?
What SHEROES is building, and what Sairee and her team have been creating is absolutely incredible. SHEROES has been able to build the essence of a true community where women can collaborate in a manner which allows them to leverage on each other's skill, need, talent and ability. It is truly a world where the community feeds on the essence of constructive leverage.
While the scenario in this space is definitely better than ever. We are regularly seeing a growing interest and investments both by Governments as well Investors offshore and onshore investing in innovative ideas, new incubators and accelerators are improving the enabling ecosystem. But the playing field is still uneven and women still form a small proportion of the startup ecosystem and leadership roles.
Also, given the actual challenges of women having to deal with gender, manage familial commitments, even if corporates want to provide equal opportunities to women, it may sometimes not be aligned with the business objectives or may not be economically viable to create programs and platforms for women.
Therefore, to my mind, there is a strong need for the Governments to intervene, allocate funds, create an online platform of sorts and devise a strategy and create more programs to encourage corporates to rehire women wanting to return to work, upskill them, facilitate trainings and mentoring to women in need of returning to work and facilitate fundraising for women in need to scaling their ventures.

We have a vibrant music community on SHEROES, where women do pursue their passion alongside work. We'd love to know how you make space for music, and also some of your own musical experiments!
Music has been an inherent part of my life. From playing the keyboard at a very young age to learning Indian classical music to being the lead vocalist at several school and college bands, to picking up learning the guitar to accompany my own singing so that I don't have to rely on a guitarist when I want to perform, to try my hands at playing the drums, to having occasional jamming sessions as a downtime from work to doing certain gigs at gatherings during my free hours, I have enjoyed and continue to enjoy doing it all. Given my way, music, being my passion, in my alternate universe would be my profession.
What excites you about the journey ahead, especially in 2020?
The next ten years will, in my opinion, be the key years to make India into a recognised super-power. In this context, both incoming transactions, as well as outgoing transactions, will see a lot of traction. If there was to be a time to be an entrepreneur, then that time is now. It cannot be a better moment, as the opportunities, the ability and the atmosphere for building your venture are unlimited. In my mind, the toughest call is to take the plunge but at times one just needs to.



---

Merril Diniz
---
---
Similar Articles You love