How To Inspire Women To Be Tech Leaders
Last updated 30 Jan 2018

.

1 min read
25-year-old Mansai Tobgyal from Nagaland is a Software Engineering post graduate from IIT Delhi. She started her career when she was 21 at a leading software firm and at 23, she was about to lead her team when her mother was diagnosed with cancer. After her mother's recovery, she tried to resume work, but it's been a year and she hasn't been able to restart her career, despite being the best student and the best employee in her previous organisation. She now laments the day she decided to be a techie.
Cut to Paula C Thomas who is just 23 and is the Founder and CEO of Alt-Water Solutions, a famous start-up in the suburbs of Johannesburg, South Africa that develops Apps for Google as well as Apple. She has at least 6 patents to her credit. How did she do it? "I had to withdraw the funds my single-parent mother had kept away for my future studies as well as a wedding. To chase your dreams, you have to take charge." Paula's confidence is impeccable. "But, getting new clients is always a struggle since the industry still doesn't accept that women can lead," she laments.
Mansai and Paula are different stark realities of the tech world where globally, the lack of women workers as well as leaders is a major problem both instrumentally and intrinsically. Initially, women used to refrain from joining the tech world but now that they are coming forward, hindrances like above and much more are just clipping their wings.
Nishtha Shukla Anand, Founder of TechThirsty.com, is of the view that it is high time we stop thinking about hindrances and take steps to inspire women to be tech leaders.
So I decided to discuss the issues with experts like her from the industry, especially those who have been mentoring women leaders. And the outcome were the following ways on how to inspire women to be tech leaders:
Install Early Education
Nishtha Shukla Anand, who encourages more and more women to join her dream project TechThirsty, is of the view, "One of the key things missing even today, is the culture of education at the school level. If we see the women around us, those who take up technology-oriented careers enjoy a fair amount of success. If we instill the love for technology in early stages of life of our girls, they will be inspired to work in technology roles and ace them."

Nishtha Shukla Anand
Ctrl-Alt-Dlt Gender Bias
Meghna Ghai Puri, President of Whistling Woods International believes, "Technology is truly a democratic platform. It's the industry of ideas and the industry of the future. The value of a good idea, coupled with the information available to everyone means that there are no boundaries to what women can do. No glass ceilings and no pre-judgement on their capability." Whistling Woods' School of Animation is well known to promote girl students in an industry that is dominated by men.
I second Meghna, the fact that you are moving ahead purely on merit is the greatest confidence builder for any leader, be it a man or a woman.
Vinayak Sharma, Founder & CEO of Byteridge adds, "Your skills and what you deliver is the criteria why you grow in a role or not. Any special treatment, because of gender, actually takes away the confidence of the person." Hyderabad based Byteridge's staff comprises of 30% women and each employee has been hired on merit basis.

Vinayak Sharma with his team

Code Mentorship
Nishtha, who has been awarded the Woman Entrepreneur, North India by Google in 2017, asserts, "Giving women the right guidance and the right start to their career can go a long way in ensuring that they are successful in the more challenging phases of their work life."
Vinayak adds,
"In 15 years of my professional career, I have no instance where a woman team member was not willing to put in extra effort when needed. And I see many of them as future leaders in the industry and I already feel like a mentor!"
Reboot Motivation
Like Nishtha had already asserted above, Paula C Thomas, Founder & CEO of Alt-Water Solutions, believes,"When talking to women in the tech world, bring in a valuable voice from among them and also their perspective to drive innovation."
Zubair Timol, Partner & Director of Strategy Europe Middle East & Africa at Meltwater, puts this point like this,"Developing female leaders is a result of creating a warm and supportive environment. The female leader, at times, needs encouragement and a setting where they can discuss their vision and plan from a personal and professional standpoint." And this opinion from Zubair is backed by the fact that he is world famous for having mentored and promoted female leadership across India, Middle East & Africa. And during his tenure as an AD for IMA, 70% of Zubair's MD team across these nations were ladies.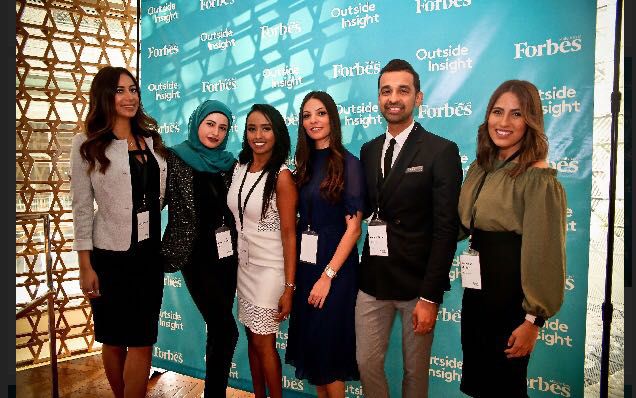 Zubair Timol with his team

Cloud-Compute A Role Model
Paula C Thomas and Nishtha Shukla Anand took charge. And here Zubair Timol pitches in to add, "One of the most important avenues is creating role models - women who have experienced the journey and share their learnings, to humanise their career path."
Meghna Ghai Puri also adds, "It's important that women use this time in our history to reach out and grasp what is ours and this is certainly also true in business and leadership roles and the technology industry is another great domain where women can do just that."
Click, Pause, Restart
Vinayak Sharma cites his personal example here,"I can relate to this well as I see my wife on a break and quite anxious about rejoining the tech world. If an organization can just ignore the fact that they were on a break, it will do great good to their aspirations to achieve parity and will give them a fair chance of being tech leaders."

Vinayak Sharma
Zubair assures that in Meltwater he practices,
"Potentially non-business aspects such as marriage, raising a family and combined duties are often influencing the approach and confidence of an employee. Embracing these components and providing a structure to work collectively, is central to employee success."
I let Zubair, the well-known mentor of women tech leaders, give us the parting words of advice, "Above all, I believe listening to your employees, choosing the right environment and approach is central to progress."
As Meghna Ghai Puri says,
"Women leaders are the future and technology is our way to the future. It's a perfect match."
Are you a woman in tech? Do you agree with this article?
If you are looking for career guidance join our Career Community on SHEROES and find mentors who can help you take your career ahead.
---

Mahima Sharma
---
---
Similar Articles You love