In Photos: This Mommy Is Creating Beautiful Memories For Her Daughter
Last updated 10 Nov 2017

.

4 min read
Children bring out the best in people and especially in parents. Parenthood is a wonderful time in every parent's life and all parents want to preserve the memories of their little ones, for times ahead. Even something as simple as taking pictures could have immense potential in terms of creativity - as proved by Krinzal Chauhan. After working as a teacher in Rajkot at TGES, Krinzal now works at the Camberwell Junction Early Learning Center in Melbourne.
"I love being around children and assume they like me too. My love for art and children brings me to what I have been doing," says Krinzal, who is making memories for her daughter in imaginative ways.
We thought it would be great to catch her work and story through the pictures she shared with us. Take a look!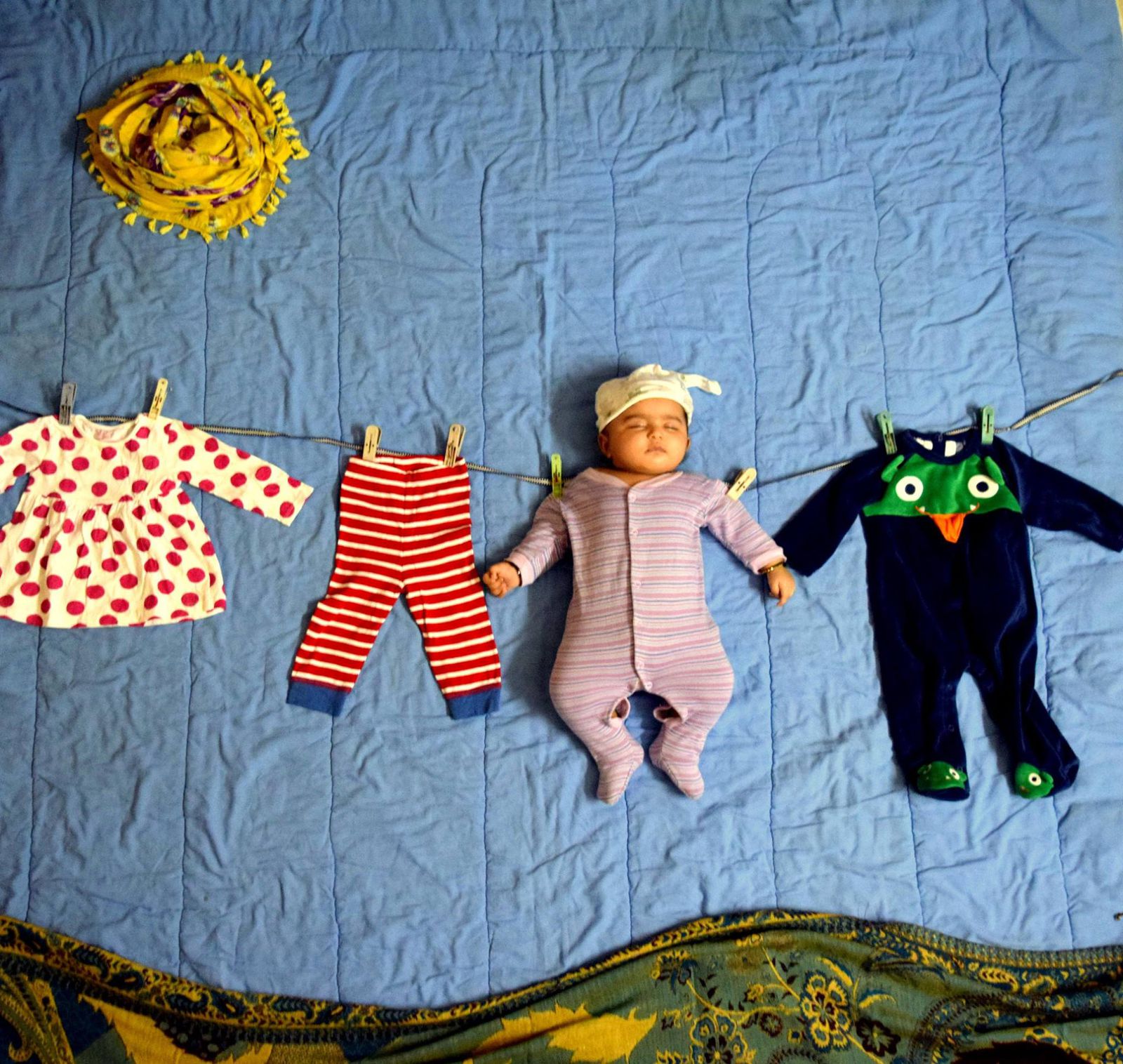 Meet Krinzal's daughter, Shanaya, "I started clicking pictures of her, which I also call Shanaya's Storytelling, since she was 2 months of age."
"I created my daughter and she inspired me to be creative with her," says Krinzal.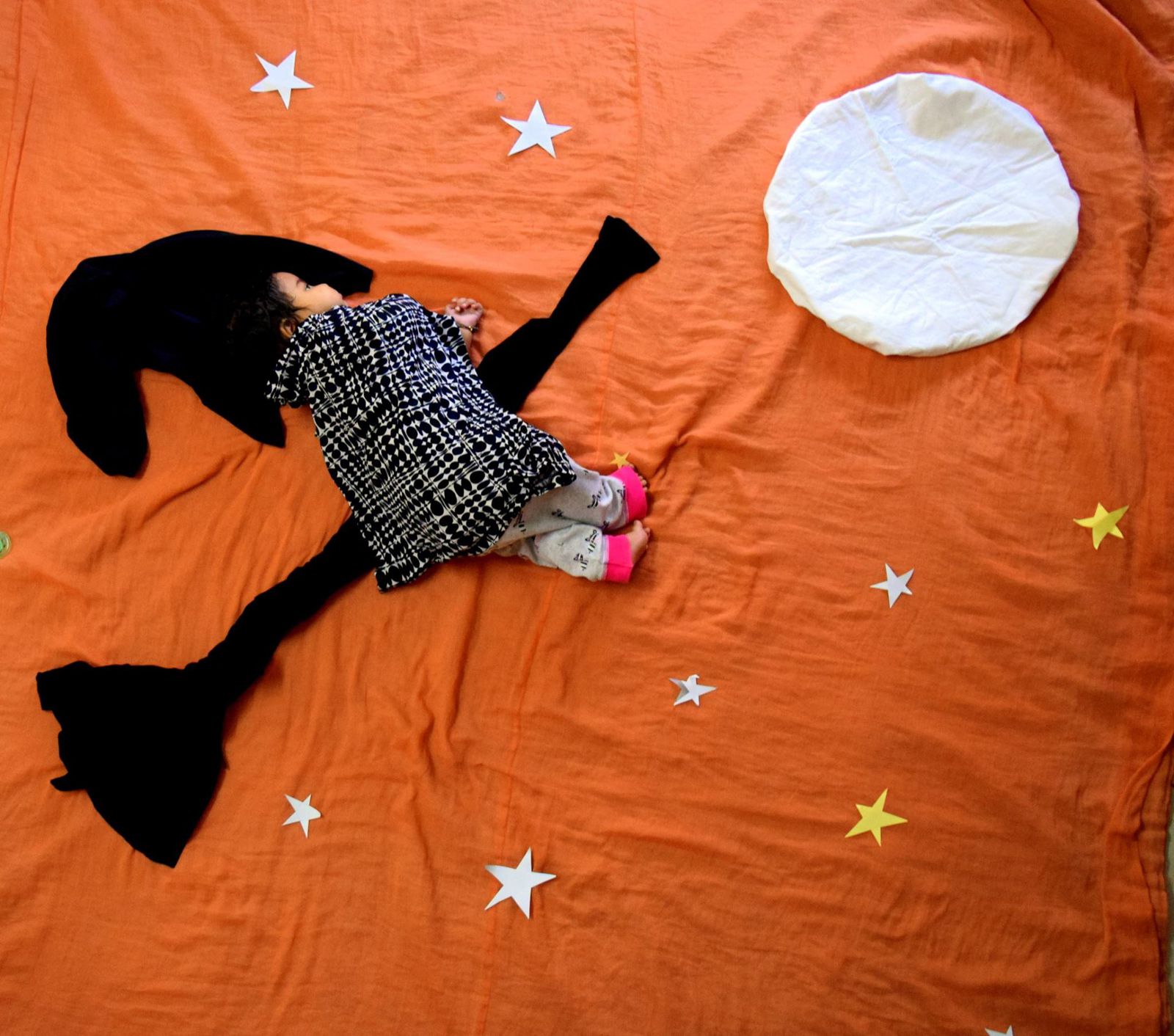 Krinzal's husband suggested blending the pleasures of being with her baby and her creativity, which resulted in such wonderful memories.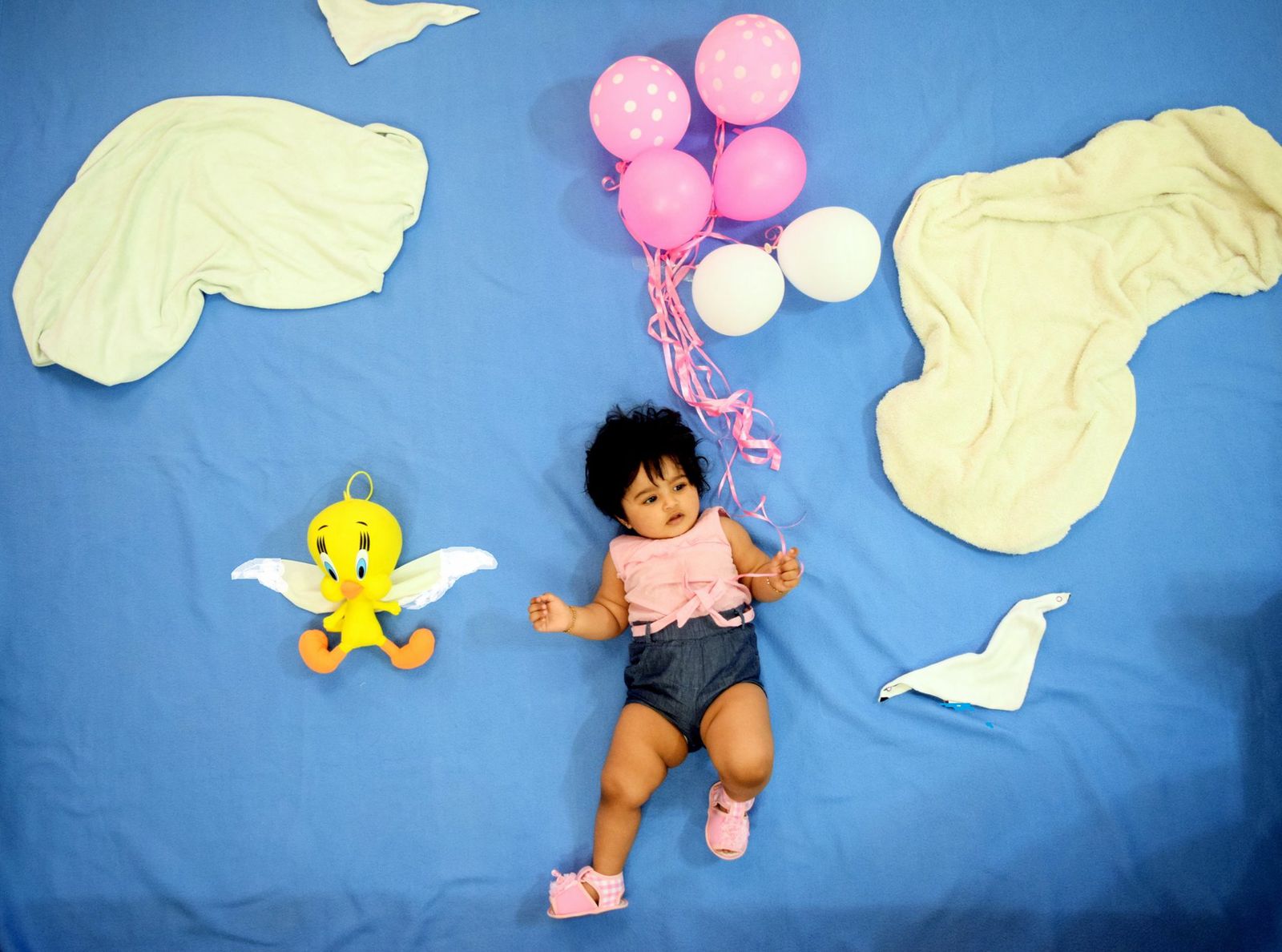 "After the first few clicks, I got the suggestion to create an FB page from one of my mentors at work. My husband, Himanshu, suggested the name Mommy Creates."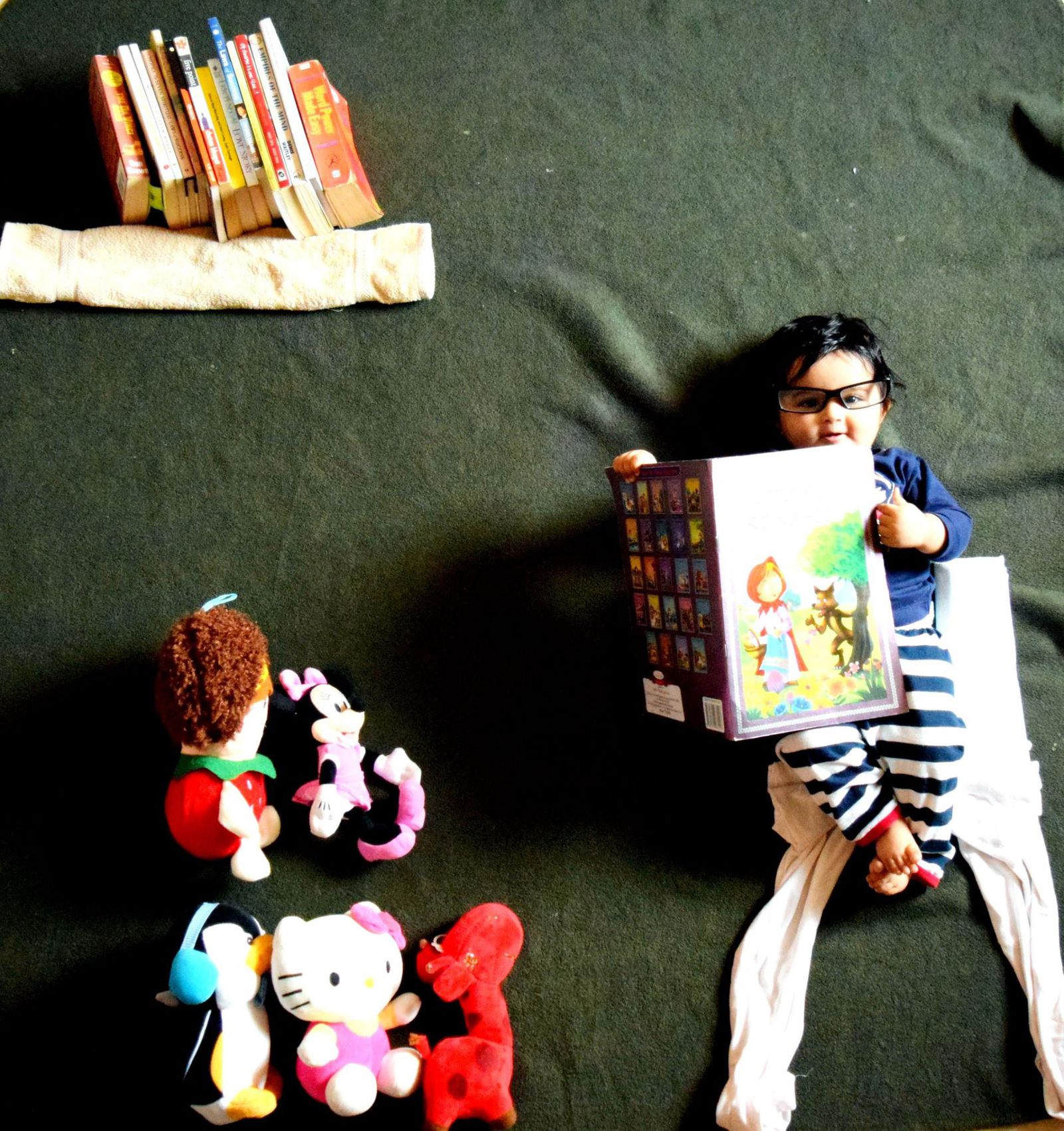 "I create the frame first in my mind and use common household stuff like blankets, clothes, toys etc., ensuring that the colours go with the component they are representing in the frame."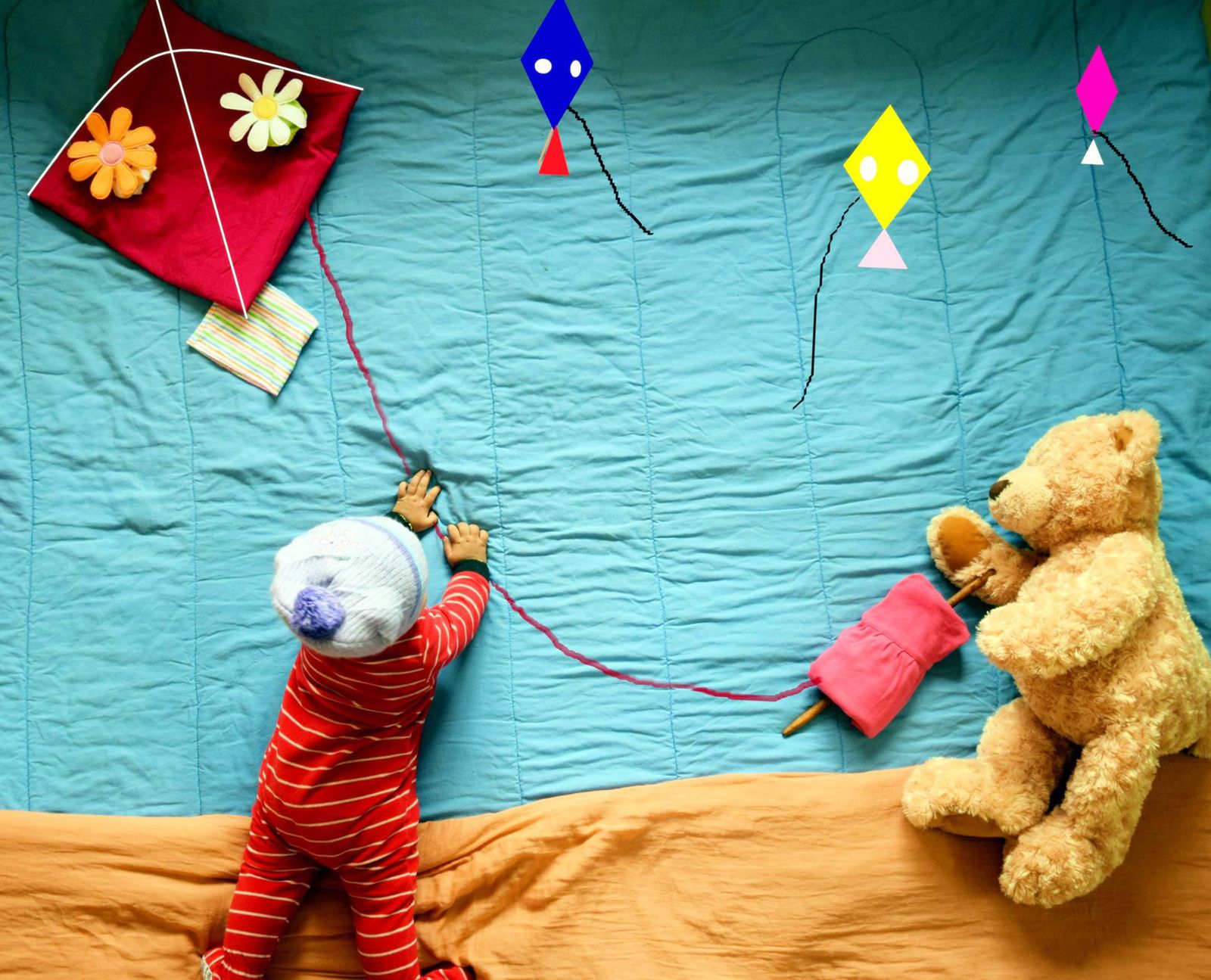 Setting up of a frame is done in a separate room while Shanaya is still sleeping. Once the set is ready, Krinzal then places her, so as to participate in the frame.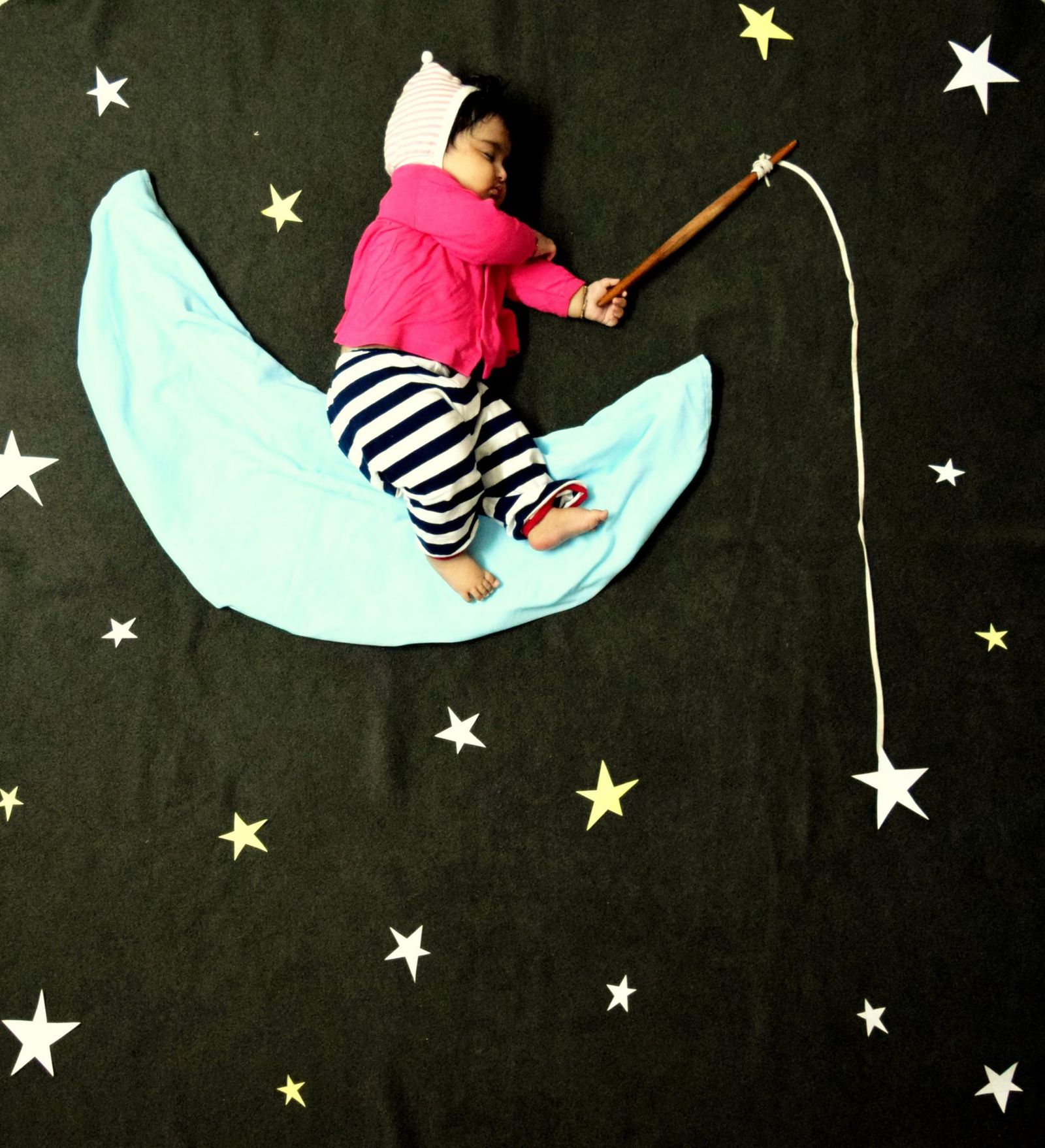 "Initially, when she used to sleep a lot, I would get the set ready and then gently place her so as to 'pose' and wait for the best click."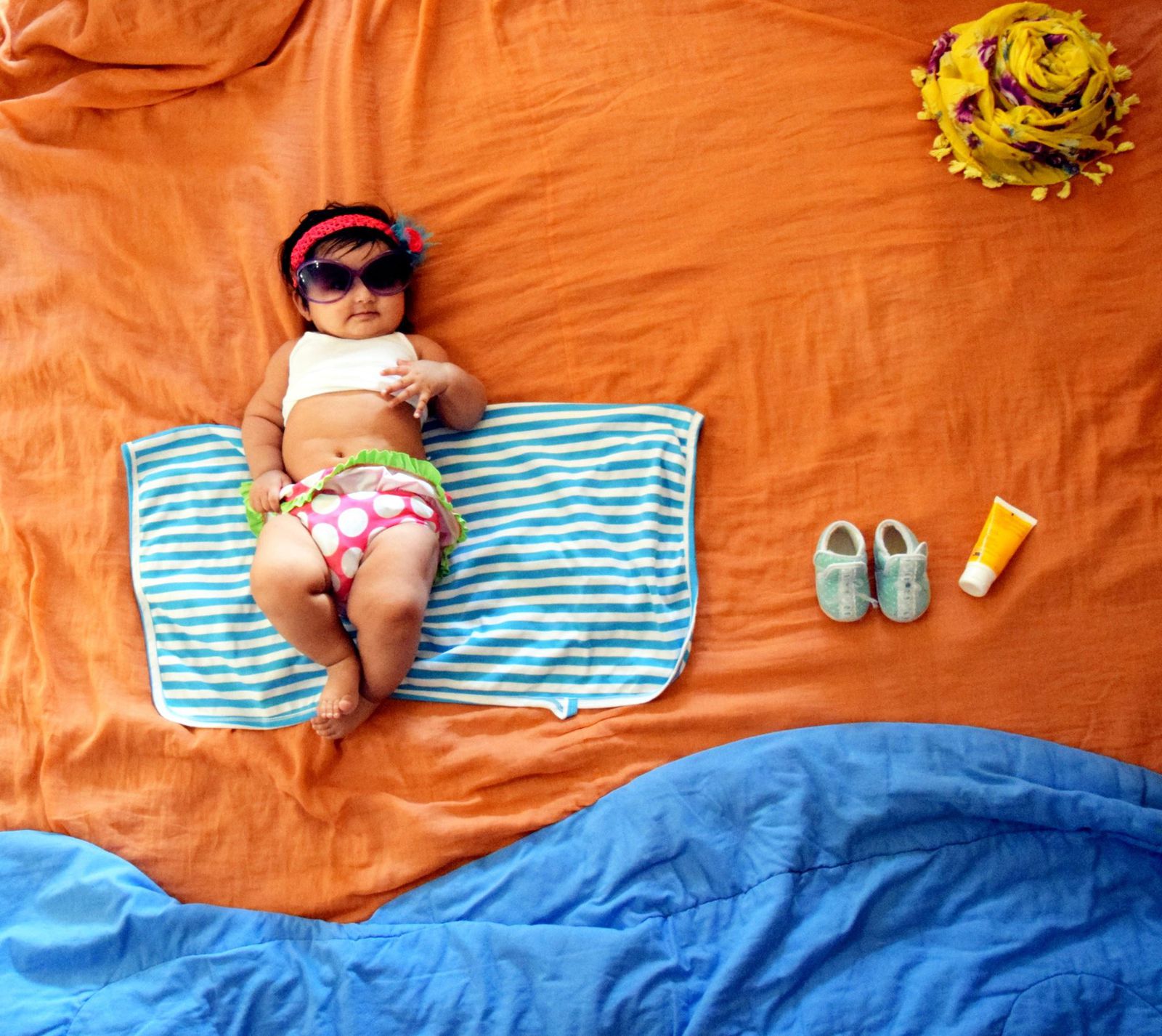 "But as time went by, I think she got the hints that her mommy standing up on the chair/stool with the camera, was pursuing something good. It was then that she instantly started recognizing the lens and even posing with a smile!"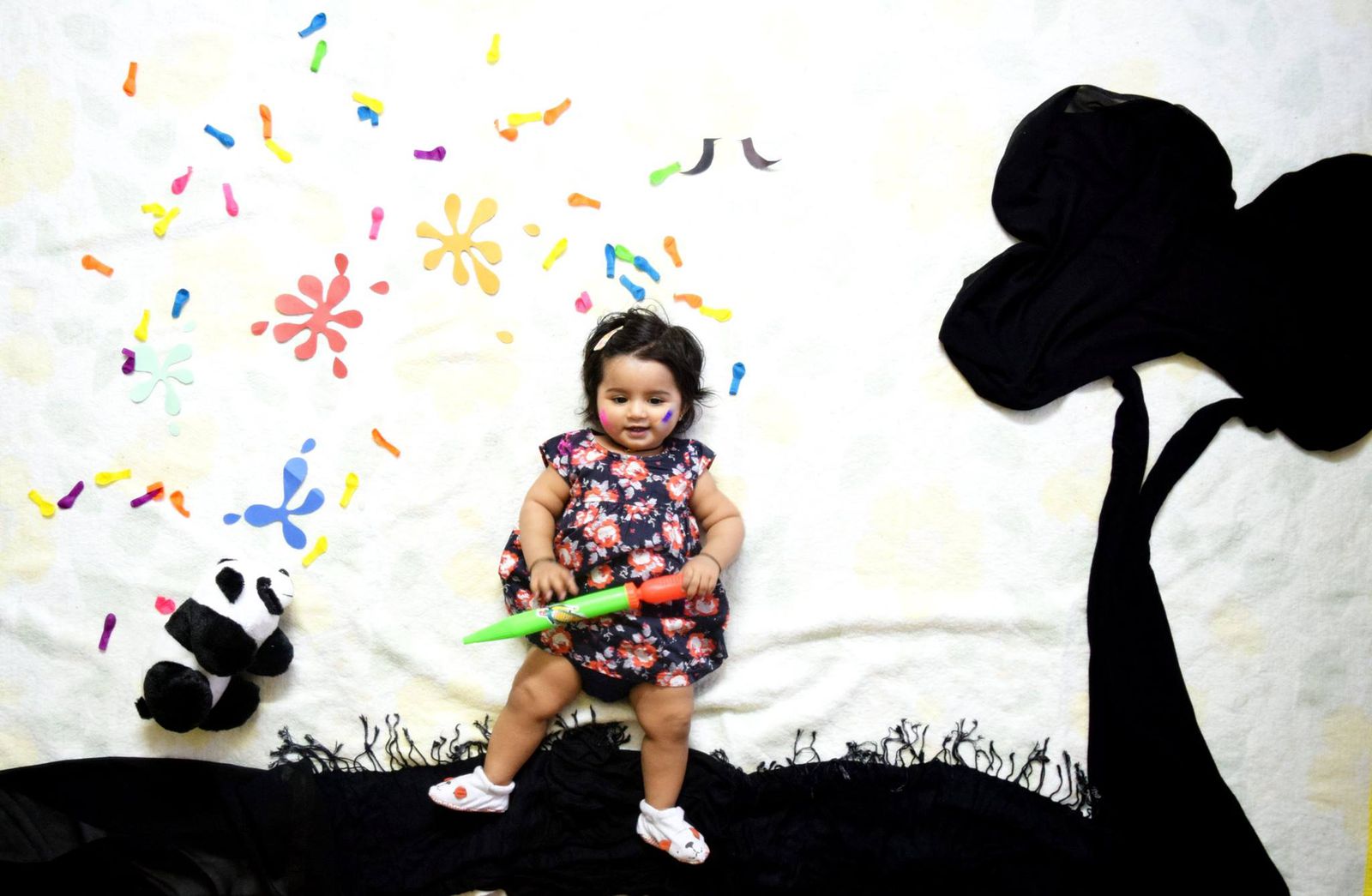 "I'd let my imagination and creativity drive what I wanted to click. There are photos I've clicked based on the occasion such as festivals like Holi, Navratri or even a surprise on Shanaya's Dad's birthday."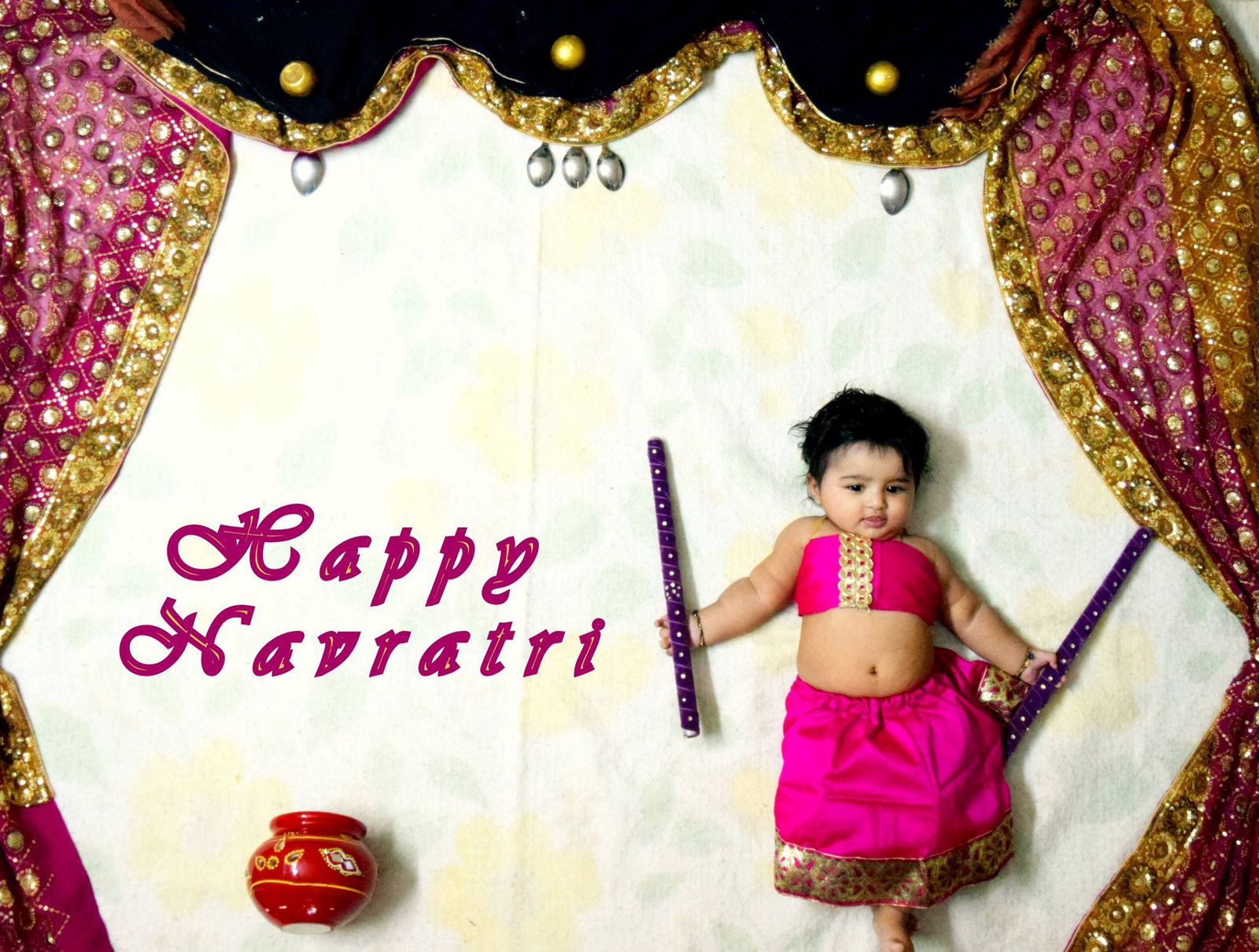 All set for Navratri!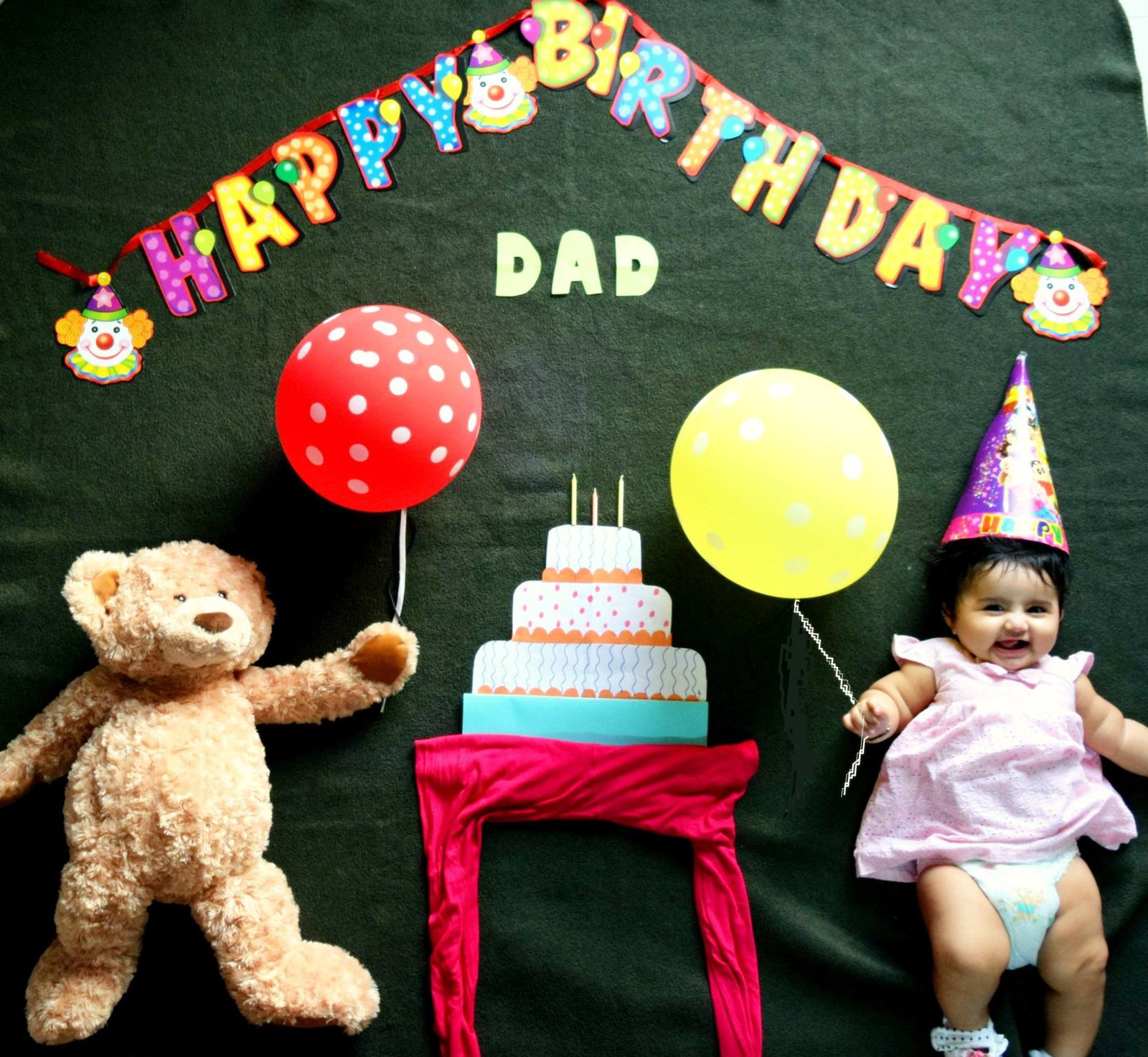 Celebrating papa's birthday!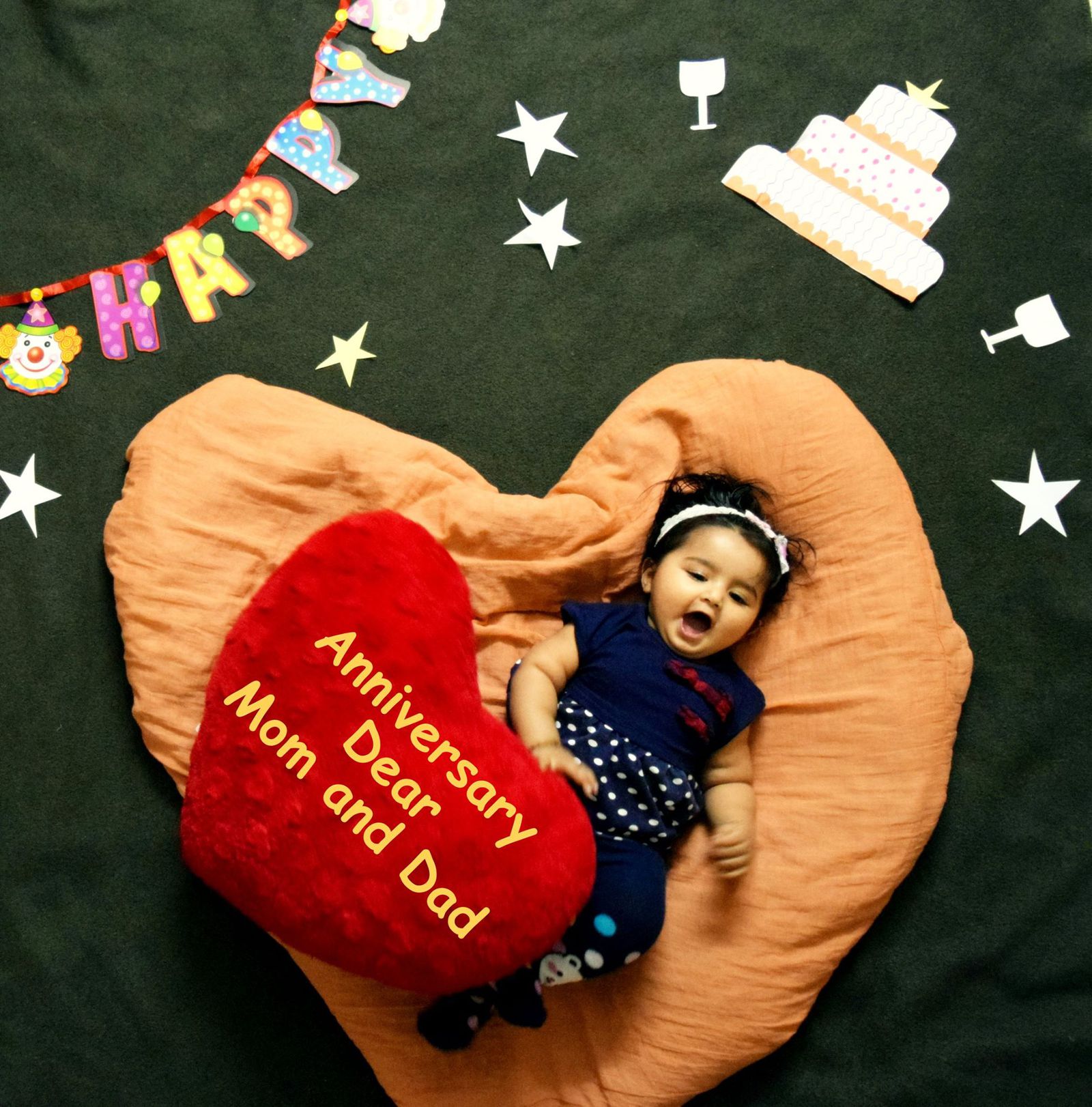 Anniversary wishes from Shanaya!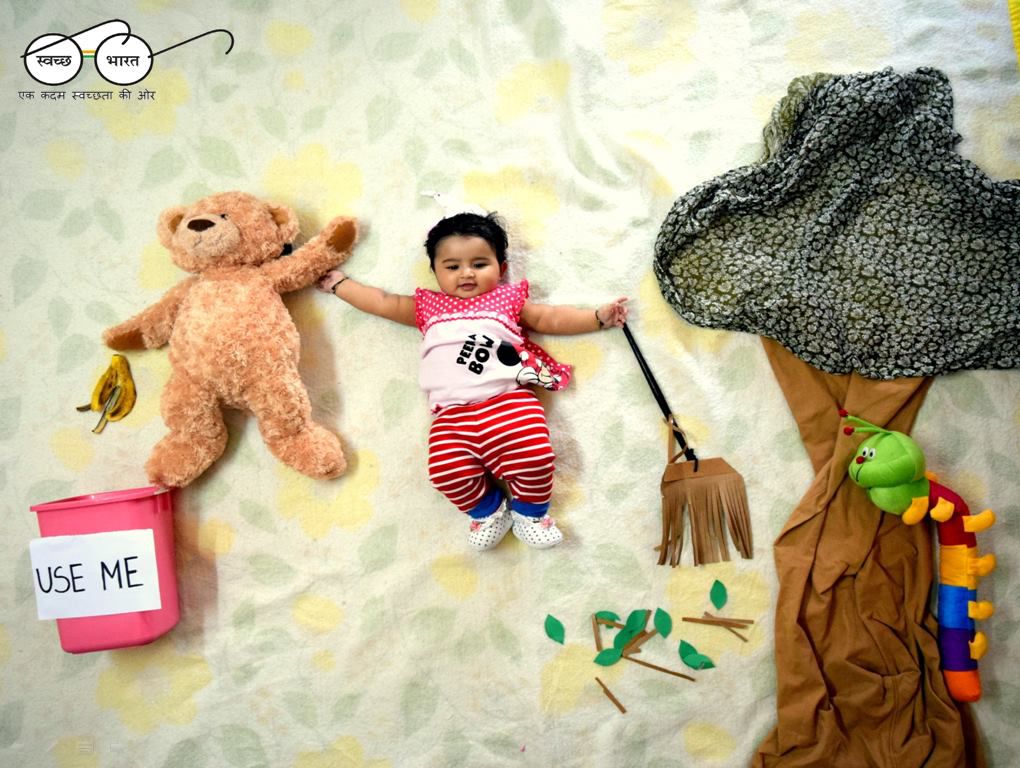 "I even took campaign based photos, like the one for #SwachchBharat."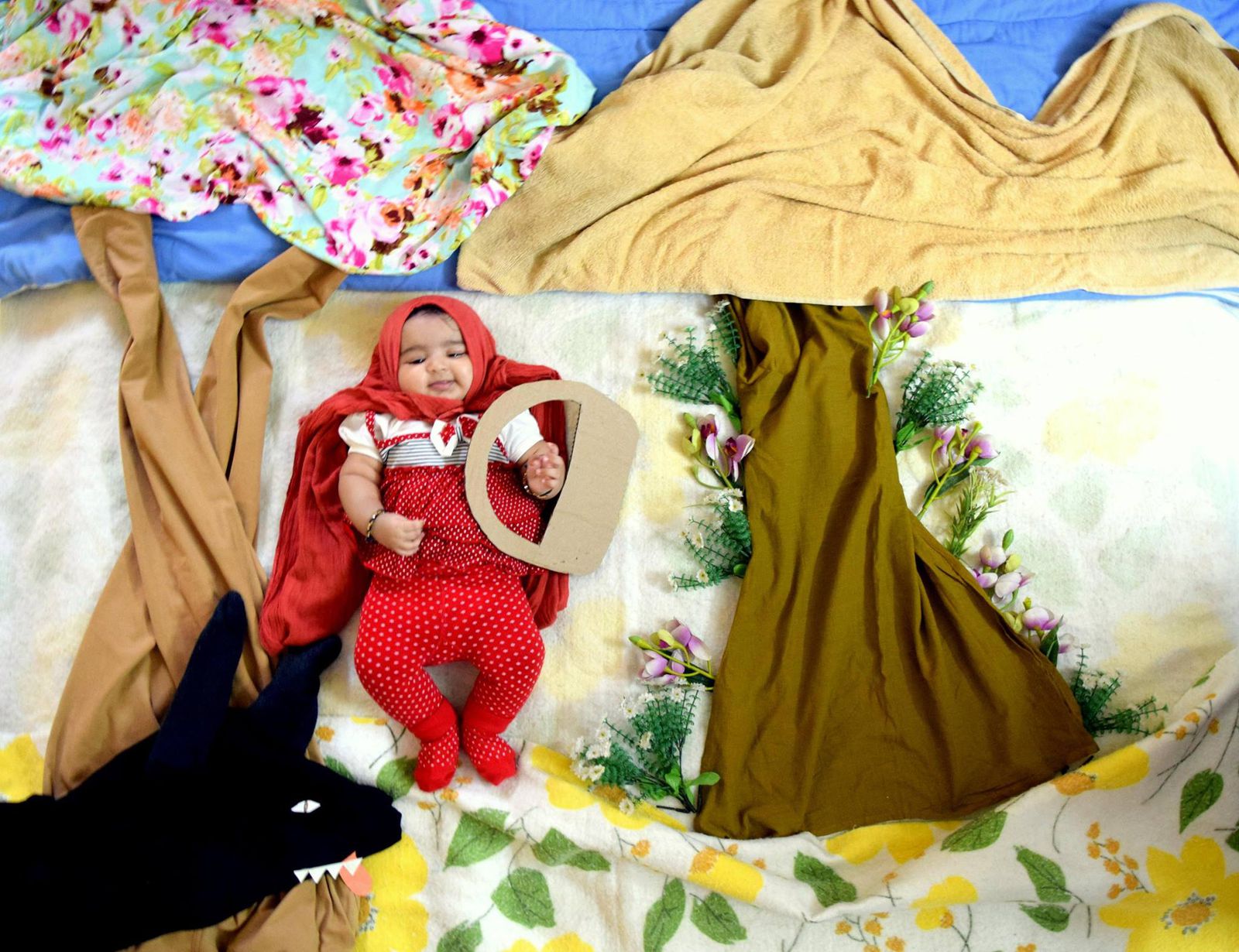 Here's a classic story-based photo of Shanaya depicting Little Red Riding Hood.
"There have also been times when I've recreated a picture altogether through Mommy Creates."
Krinzal feels that motherhood is just the beginning of a whole lot of new beautiful things and not an end to anything at all. "To be honest, my idea was to fulfill my creative potential and create lots of memories for my baby. I am happy that I am able to make it appear beautiful through the lens and that it has become an identity for me and my baby."
Krinzal Chauhan has worked as a teacher in India and is now in Melbourne, working at the Camberwell Junction Early Learning Center.
How do you like Krinzal's idea? Do you have any interesting stories to share with us? Tell us in the comments below!
---

Nirupama Kondayya
---
---