The Quint
8 Jul 2017

.

6 min read
Adopt One or Not, This Cat Cafe in Mumbai is All Kinds of Cute!
As one creature comes to your feet willingly and nudges you ever so lightly, another sees you from a distance and dashes. You are spoiled for choice as to which darling to settle down with while you sip coffee.
The best part? You can take one home with you.
This is how idyllic a time one hopes to have at India's first ever 'cat café' in Versova, Mumbai. Founded in 2010, the Cat Café Studio has been doing a commendable job in rescuing Indian (or desi) cats and rehabilitating them. Founded by Mriidu Khosla, Charu Khosla and Jason Moss, who also run a creative agency together, the café has become a favourite with animal lovers and people who want to adopt a pet cat.
The Different Kinds of People Who Flock to the Cafe
It was compassion towards the plight of Indian strays that inspired this noble venture.
When Mriidu Khosla moved to the city, she began rescuing cats from the street and cared for them. But it didn't stop with a few rescues because, when she started Zcyphher – an independent creative agency in 2010 – she also used the space to expand her mission of rescuing, fostering and finding homes for cats. As the firm expanded, so did the café, styled into an art studio.
Typically, a day at the cat café begins early. When a cat is brought in, he or she is placed in the clinic room and is checked by the team. Later, they are sent to the vet – some need medication while others get a clean chit. The cats are then kept in the foster room or clinic, depending on their condition. Medicines are administered, as required, by the vet throughout the day.
A dentist turned photographer, Charu is now wholly committed to the café's daily operations.
People, of course, have a whale of a time at the café. Kids and adults of all ages enjoy the company of these rescued cats while having cakes and tea. Some become regulars while others come repeatedly to make up their minds on adoption.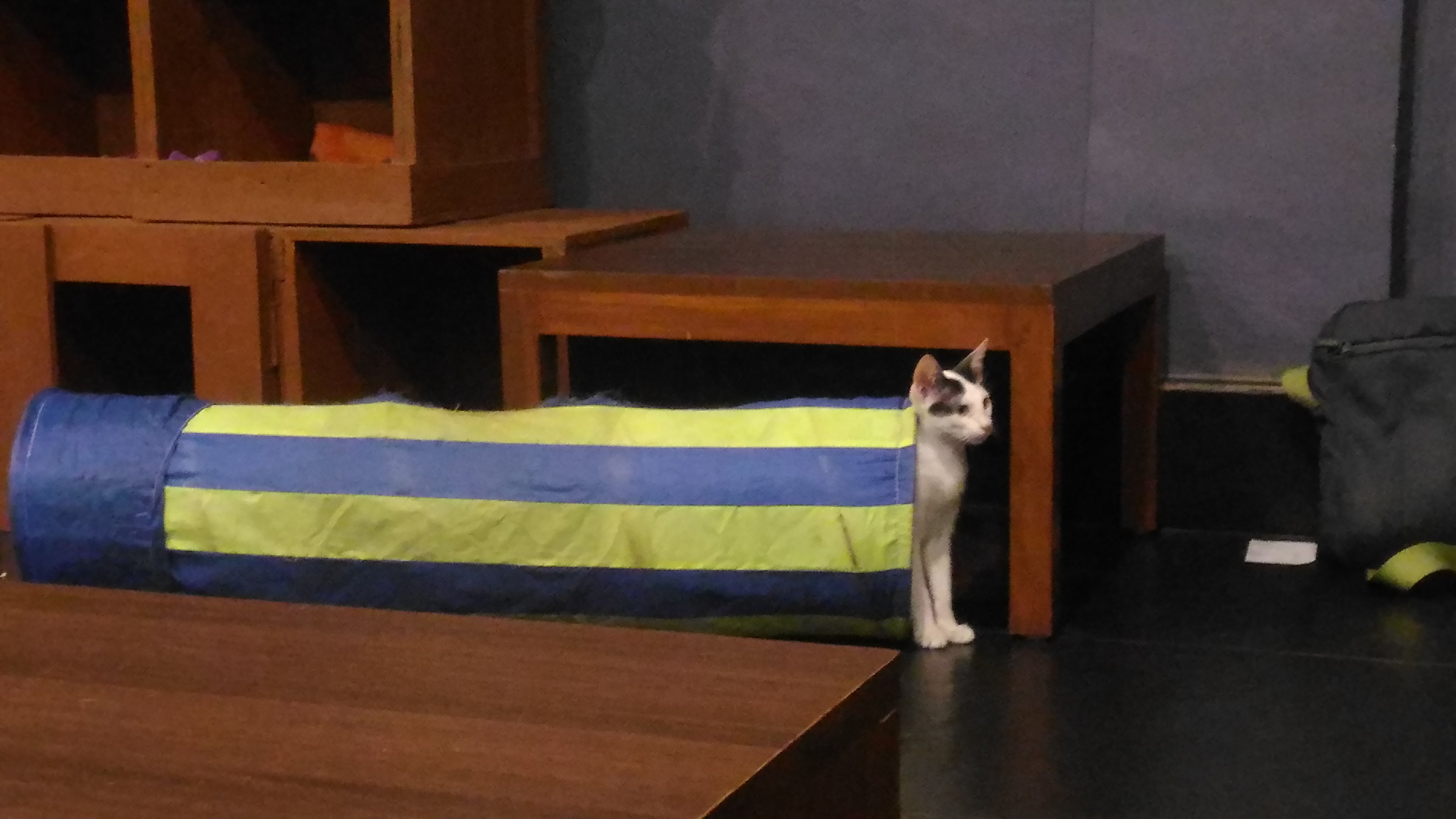 The Process of Helping a Cat Heal
Till date, about 300 cats have been adopted from the café and managing such an operation takes up substantial energy and resources. Some cats have severe injuries that cause medical expenses to shoot up. Other cats are quite healthy from the start and don't require much care. On an average, the amount spent on a cat for medicines and food per month is between Rs 6,000 and 7,000.
In developed countries like Japan, cat or dog cafes are a healthy fad but India has a long way to go in making animals feel at home.
So, the most important message that the café hopes to drive home is that Indian strays are also a breed and should not be discriminated against just because they are on the streets.
While the charm for the café goer is evident, for the founders, staff and volunteers, the best feeling is when they see a cat recover.
Rockstar Cats
The place boasts of quite a few rockstar cats! There is Oliver, a ginger cat who was the first mascot of CCS when it properly started. People would come specifically asking for him.
(Runa Mukherjee Parikh has written on women, culture, social issues, education and animals, with The Times of India, India Today and IBN Live. When not hounding for stories, she can be found petting dogs, watching sitcoms or travelling. A big believer in 'animals come before humans', she is currently struggling to make sense of her Bengali-Gujarati lifestyle in Ahmedabad.)
---

The Quint
---