Lola Jutta
Last updated 5 Jul 2017

.

6 min read
A PR Pro To A Parenting Blogger- Vaishali Is #MakingItWork
"I am a mom working from home who is passionate about sharing her experience about parenting."
We're all aware of how difficult life is for mothers; it's like juggling with multiple roles with countless expectations from each. A lot of women give up their passion as they embrace this phase in their lives which is a huge sacrifice to make. But Vaishali Sharma has a different story to share. From a PR professional to a parenting blogger, she's come a long way. She talks about how this change in her career happened, and why it is oddly satisfying to do what makes you happy. Vaishali shares her story with us.
"You can call me a full-time mommy blogger and a part time PR professional. I love to read stories of other women, who just like me, have embarked on the journey of multitasking!
Life before pregnancy-
I grew up in Delhi in a Punjabi family and at the age of 26 got married to a cricket enthusiast who works as an IT professional. My pregnancy wasn't easy; I had to quit my job as a full-time PR consultant. To be honest, it was really tough.
As a PR professional, I think I was doing pretty well. I was traveling, attending fashion shows, managing lifestyle accounts, and things were just happening. At times, I felt that I'd turned into a workaholic. But when the pregnancy happened, I realized I had to dial it down a little; that perhaps, I had to take things a little slow.
Inception of 'The Champa Tree'-
Post-delivery, I wanted to work again, but in a new field this time. Motherhood to me felt very fulfilling and so I thought of starting a blog around the same topic.
It was then that I got to know how much fun content writing is! I wasn't a novice so to say; I'd written blogs on music back in my college days, but writing about parenting was totally new for me. I founded 'The Champa Tree' which today, is India's best parenting blog. It was a major career switch for me, but it worked out well I'd say!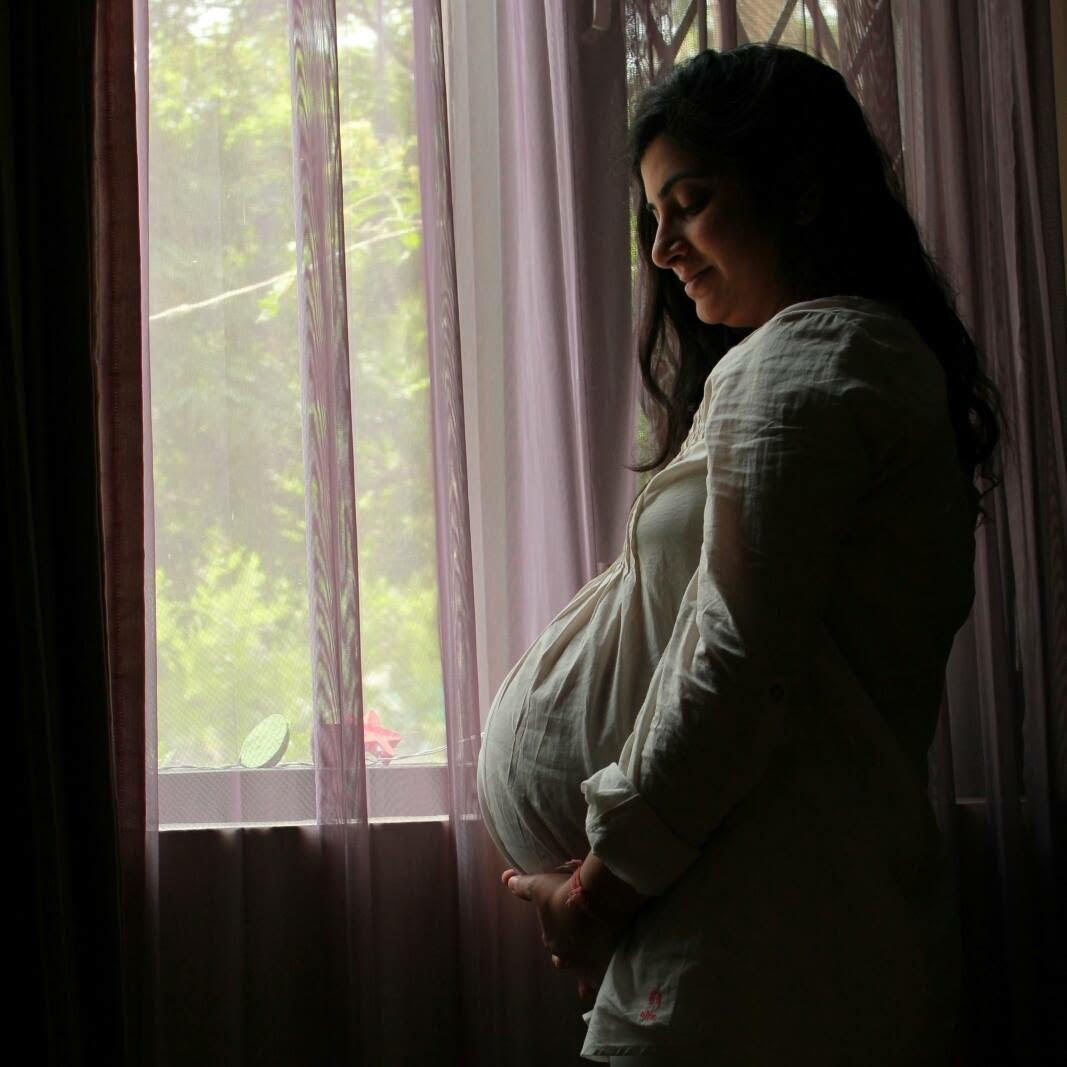 Sharing my parenting knowledge
I also monetized the blog and things got a little corporate-y. My favorite spot in the house turned into an office. I hired people to assist me on a freelance basis. I could sense a change by 2016. Our blog was gaining recognition and we were being invited for all parent-children events.
Things were shaping up, finally! When I'd quit my job, it had never occurred to me that other avenues could also open up. But I'm so glad that I started this blog. It's not that I am a perfect mother or that whatever I share is the final word. I'm still learning.
I feel parenting challenges me to learn new things every day; allows me to work hard and be creative, and also gives me the opportunity to serve others in a meaningful way.
"Don't quell your aspirations" -
It's sad to see that most Indian women, who're obviously very talented, end up pushing their aspirations to the back seat for the sake of their family. It's a huge sacrifice to make!
I feel that career should always be a priority for every woman. Your family is as important, but if you're really passionate about what you do, things can be sorted. You just need to put in some effort.
Explore what's around-Take risks
Almost half of the working women population quit their jobs after having a baby. And those who have support at home- go back to their organization. Most aren't open to exploring new options. Either they are too tired to dream big or are in a hurry.
I know of few women who were afraid to answer the question- 'What do you do?' since they are scared to face a society that doesn't accept anything but the mundane. Also, the preconceived notion about what others have to say also forces mothers to give up. But you need to remember- the ability to take risks is an essential key to success.
Write what you feel
I'd just say that be creative and write what you feel.. I can feel the pain and joys of a mother going through postpartum depression, I can feel the frustration of a mother battling PCOS, I can understand what it feels life for moms at home is like; constantly battling the woes of loneliness and boredom. And that's what I write about. After all, what better way to get it all off your chest than writing it down?
At times what you want to write may get too personal which a lot of people might not resonate with. So, whether to stick to topics which people prefer reading or which you want to share can be an issue at the onset.
But I just have one advice: be expressive, don't worry if the thoughts aren't flowing seamlessly, don't worry if you only have a few lines to share, or if you are not being followed enough.
All you need to do is- start from somewhere. Blogging can either be a hobby or your profession. It all depends on how dedicated you are, honestly!"
If you too have a #MakingItWork story to share, write to us at [email protected] and we'll get back to you!
---

Lola Jutta
---
P*****

Lola have written about my journey as a blogger,writer after a break
B*****

I have also left my job due to marriage, now I become a mother, but not yet started a job. Waiting for the right time to start a fresh.
A*****

I loved this.... I am also new mom... 6 months old still very young mom.... I also want to share the ups and downs of my life before and after delivery...
S*****

Lovely blog ! But what should i write how to start
I*****

Hi lola jutta i m interested in writing a blog but donno whether i can write or not Pls guide me
N*****

IF YOU WANT TO EARN 5k to 50k PM FROM HOME, THEN THIS IS THE RIGHT PLACE FOR YOU. I PREETI AGGARWAL JOINED... ORIFLAME... IN FEBRUARY AS A CONSULTANT AND NOW I M A SENIOR MANAGER, EARNING 40K AND EXTRA BY SELLING PRODUCTS............. IF U ALSO WANT TO EARN LIKE ME AND WANT TO BE YOUR OWN BOSS.... All WHAT YOU HAVE TO DO IS JUST PICK UP YOUR PHONE AND CONTACT ME @ 9990228727... FOR MORE DETAILS ONLY GENUINE PERSONS WHO WANT TO DO SOMETHING SHALL CALL ME... NO FAKE CALLS
A*****

Lovely blog! Even I love content writing too! If you can help so it will be great for me to start new platform from home as a mother!